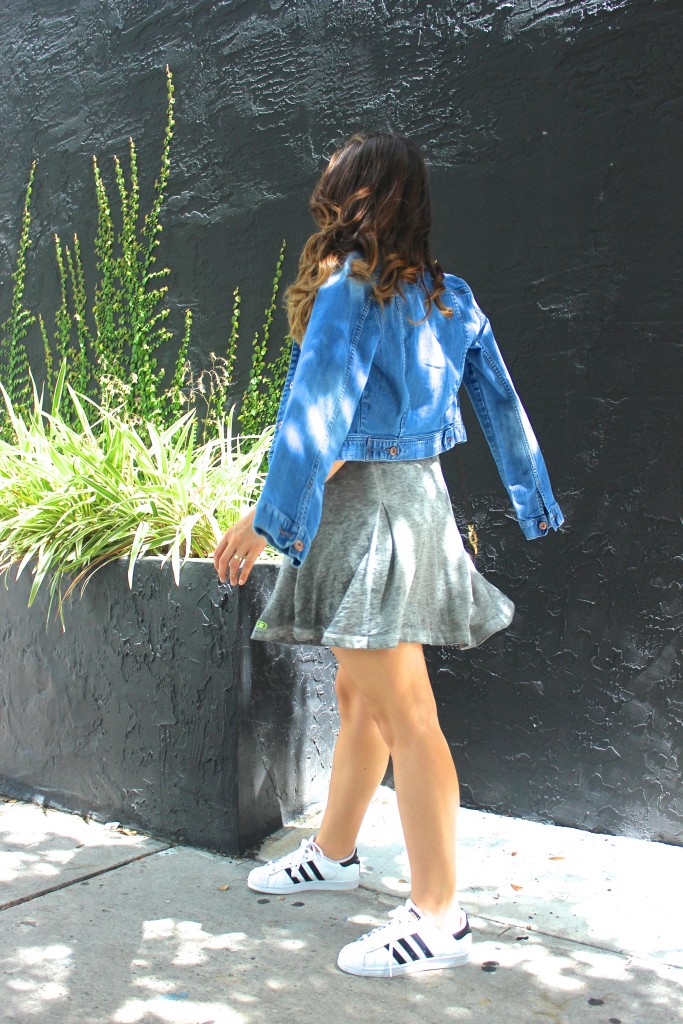 SPENGLISH screams Miami! The brand's "spicy humor" adds personality and uniqueness to a basic tee. Their clothing is everyday apparel that is both comfortable and stylish. I love this heather skater skirt, it is perfect for both the summer and fall! It can be dressed up for night or down for day. I wore it out with some sneakers, a crop-top and denim jacket. Go check out their clothes and join the "ENYE" lifestyle.
Use the PROMO CODE "salty&chic" for 10% off your entire purchase!
SPENGLISH grita Miami! El "humor picante" de la marca agrega personalidad y singularidad a una camiseta básica. Su ropa es ropa todos los días que es a la vez cómodo y estiloso, Me encanta esta falda gris. Es perfecto tanto para el verano y el otoño! Puede ser vestido para la noche o para el día. Yo me lo puse con unos tenis, un top y chaqueta de jean. Echa un vistazo a la ropa y unate a la forma de vida "Enye ."
Utilice el código promocional " salty&chic " para el 10% de descuento en su compra!

Wearing: SPENGLISH SKIRT | BP Top | Denim Jacket | Addidas Sneakers | Louis Vuitton Duffle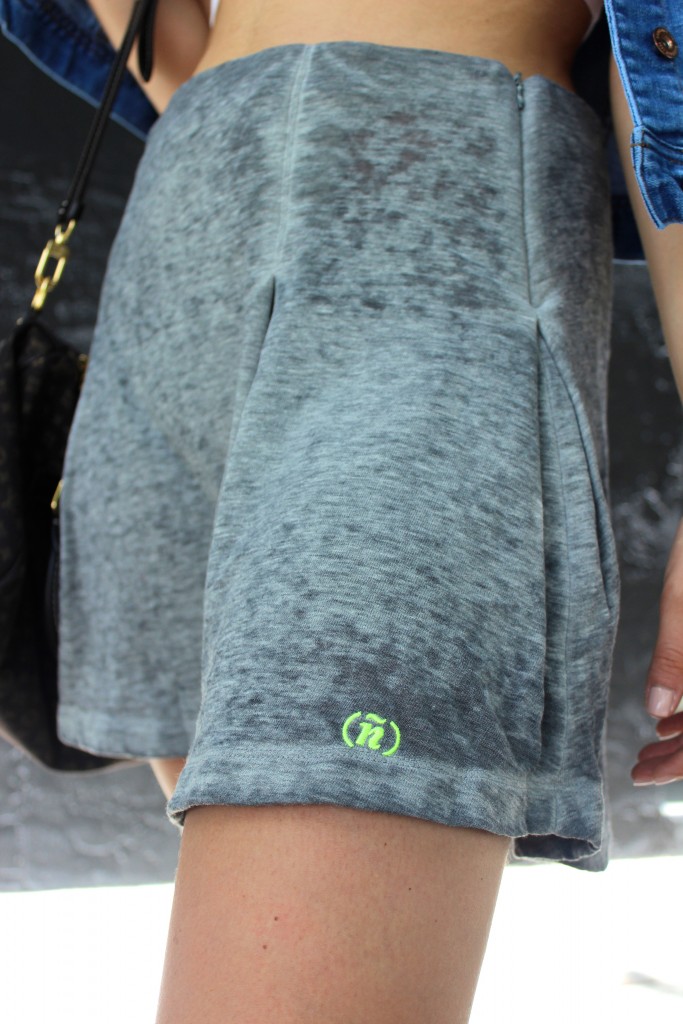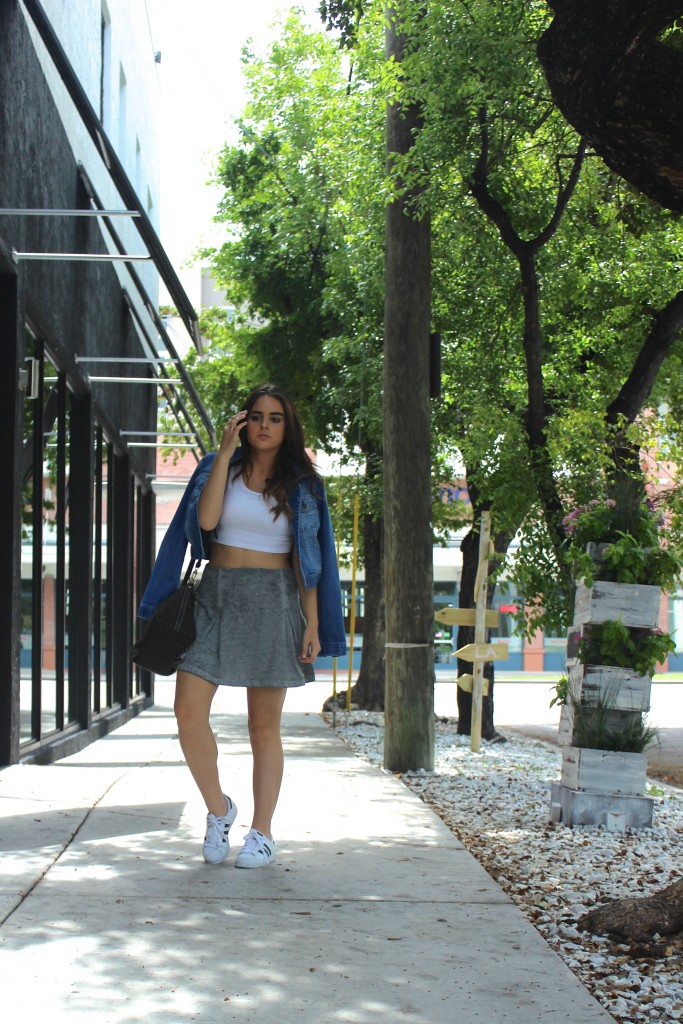 Photography by Salome Arango