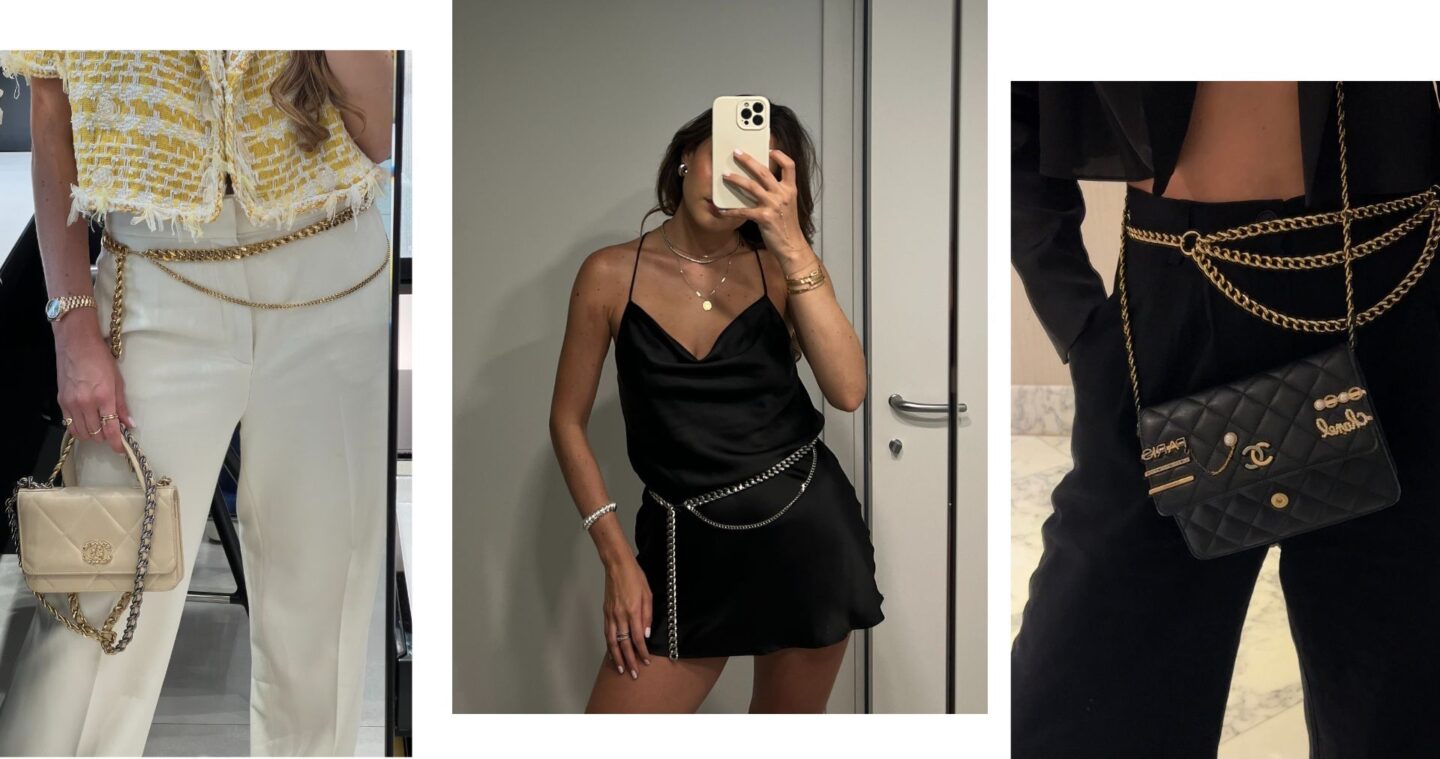 I'm not going to drag this out and keep you guessing: Chain Belts. The one accessory I never knew I needed and I can't get enough of.
It doesn't come as a shocker that this trend emerged in the 90s. Karl Lagerfeld was one of the pioneers of chain belts styling them across a variety of runway looks featuring jeans, dresses, suits and so much more.
Now that we are in this subtle luxe era, this is a subtle way to complete a look and make it look luxe!
They elevate any and every look!
jeans & a t-shirt
slip dress
coverups
oversized blazer
mini skirt
The list goes on! I once even repurposed it around my neck for a red carpet!
It took sometime to find one with a chunky, luxe feel at a reasonable price point, but THIS ONE is my favorite!
I have it in both gold and silver to style and dress up any look!
The best part is not only that it's under $75, but also that it's a small, latino founded business.
I'd typically link several options but that is how much I love these!
See how I styled it for NYFW here!
Now that I have tested the waters with them, I know I will eventually splurge on the perfect Chanel one. Until then I have these that will remain staples in my wardrobe.