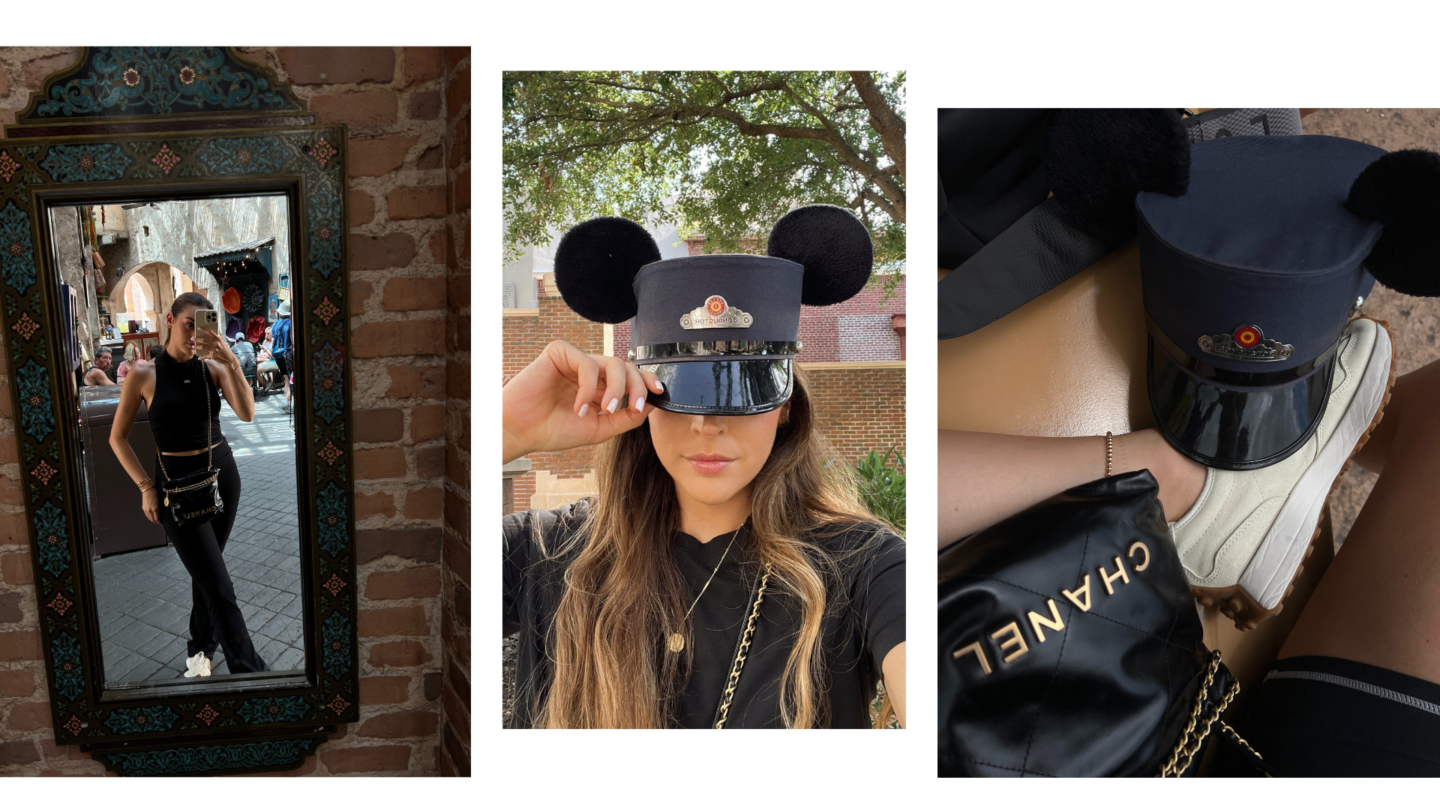 Along with being the happiest place on earth, Disney may also be the hottest place on earth and running around the parks doesn't make it any better. Dressing cute may be difficult in this climate, but here are three tips to look chic while comfortable at any amusement park!
Monochromatic Athleisure
Considering I walked 25,000 steps each day this weekend, attending an amusement park is a workout. So athleisure is a must. I have had my fair share of dressing in looks that were super cute but extremely uncomfortable for the occasion.
There is no need to sacrifice comfort to look chic with these looks. Simply pair your tops and bottoms so that they are monochromatic. Alo has tons of (shop three monochromatic alo looks HERE). This is also a great way to ensure

Non-Cheugy Merch
At Disney you can go full blown maximalist if you want to which is the best part. However, I like to wear merch to the parks but sometimes it can be a bit too cheesy/cheugy.
Biker shorts and an oversized tee are also an easy, comfortable option but I love the ears and hats as an outfit topper (literally).
Whether you are a Disney person or Universal person, Etsy has some incredible venders that offer customizable designs that can not only be more stylish but also a fraction of the price of park merch.
I've included some below!

Slick Back Bun/Pony
Whether it's because it's unbearably hot or you want to ride the water attractions multiple times, not having to fuss or worry about your hair is ELITE.
There's something about a sleek back look that not only gives you a mini face lift as Kim Kardashian would say, but also makes you look SUPER put together.
Linked this tutorial by Laura Vila for the infamous Sofia Richie bun. LOVE this tutorial in particular because she makes the bun look so sleek with thick hair and it does not look like a jumbo ballerina bun.
Linking Laura's bun essentials for you below to ensure those baby hairs stay in place during your rides.