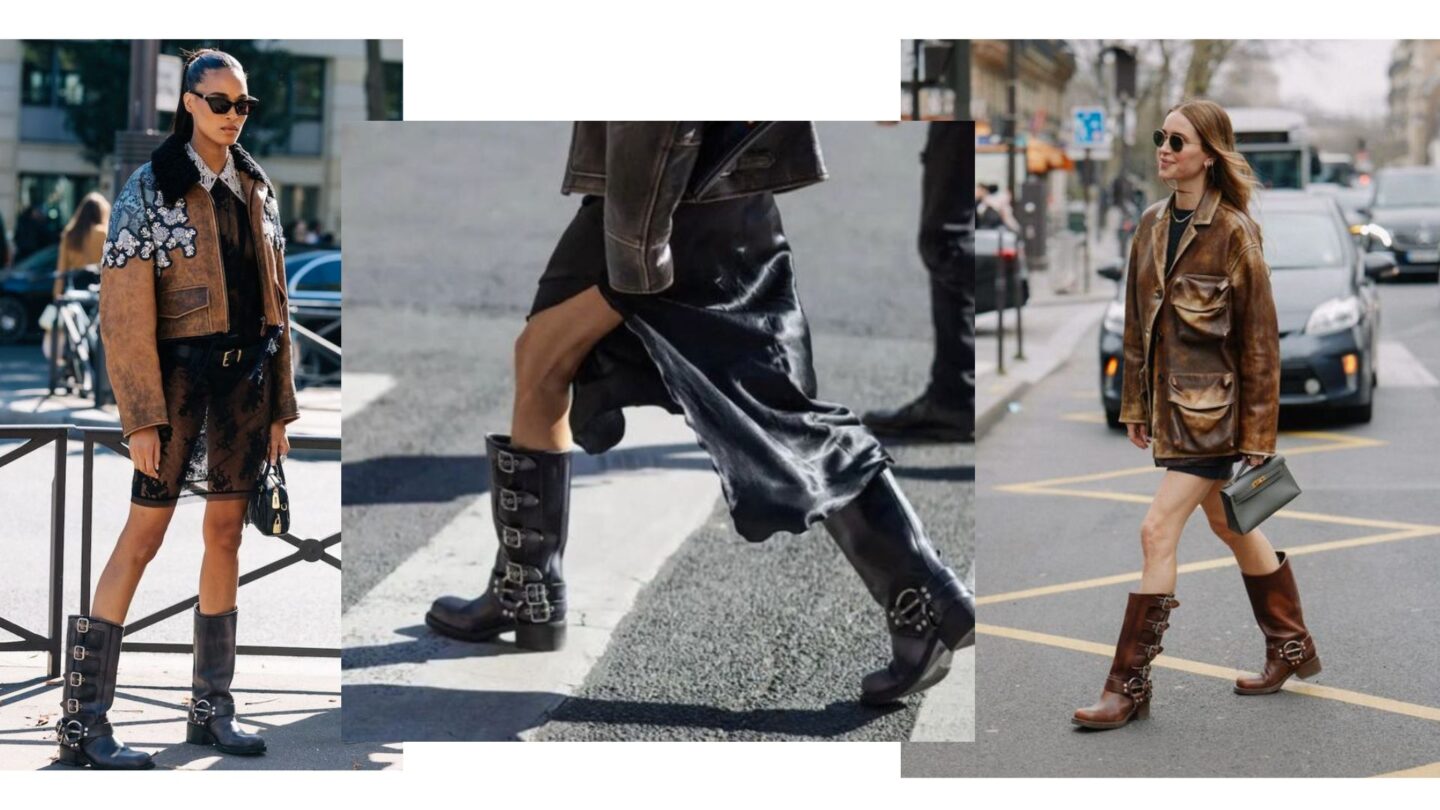 These rugged and stylish moto boots are not only a fashion statement but also a practical choice for the cooler months. Whether you're going for a classic biker look or a more bohemian vibe, motorcycle boots are versatile enough to elevate any outfit.
The Allure of Moto Boots
Motorcycle boots have long been associated with a more grunge and rebellious aesthetic. However, this season, they are taking center stage as the ultimate footwear choice. Here's why they should be at the top of your shopping list:
Versatility: Motorcycle boots come in various styles, from classic black leather to edgy studded designs. This versatility allows you to pair them with a wide range of outfits, from casual jeans to elegant dresses.
Durability: Built to withstand tough conditions, motorcycle boots are made to last. They are sturdy so there's no worrying about wear and tear. Some look even better with more wear.
Warmth and Comfort: As the temperatures drop, motorcycle boots keep your feet warm. Some styles come with a cozy lining, ensuring comfort on even the coldest days.

Incorporating Motorcycle Boots into Your Wardrobe
Now that you understand the appeal of motorcycle boots, let's talk about how to incorporate them into your fall wardrobe:
Denim and Leather: For a classic biker look, pair your motorcycle boots with dark denim jeans and a leather jacket. Add a chunky scarf for extra warmth and style.
Boho Chic: Balance the ruggedness of your boots with a flowing bohemian dress. Layer with a cozy cardigan and accessorize with statement jewelry for a trendy, eclectic outfit.
Casual Cool: Elevate your everyday casual outfits by swapping out sneakers for motorcycle boots. They look great with leggings, oversized sweaters, and a cap or beanie for a laid-back yet stylish vibe.
Layering: Layering is key to staying warm in the winter. Pair your boots with thick, woolen socks for a cozy look.
Tights and Skirts: Add tights or leggings under your skirts and dresses and slip on your moto boots for a chic and winter-ready ensemble.
Click on Boot to Shop
Will you be adding any of these to your fall/winter wardrobe? Send me photos if you do on IG!
Read more, HERE!