Red light therapy has gone viral in the wellness world. I have fallen for the hype and can confirm it is, in fact, real.
Red light therapy is beneficial for all ages!! Even dogs 😂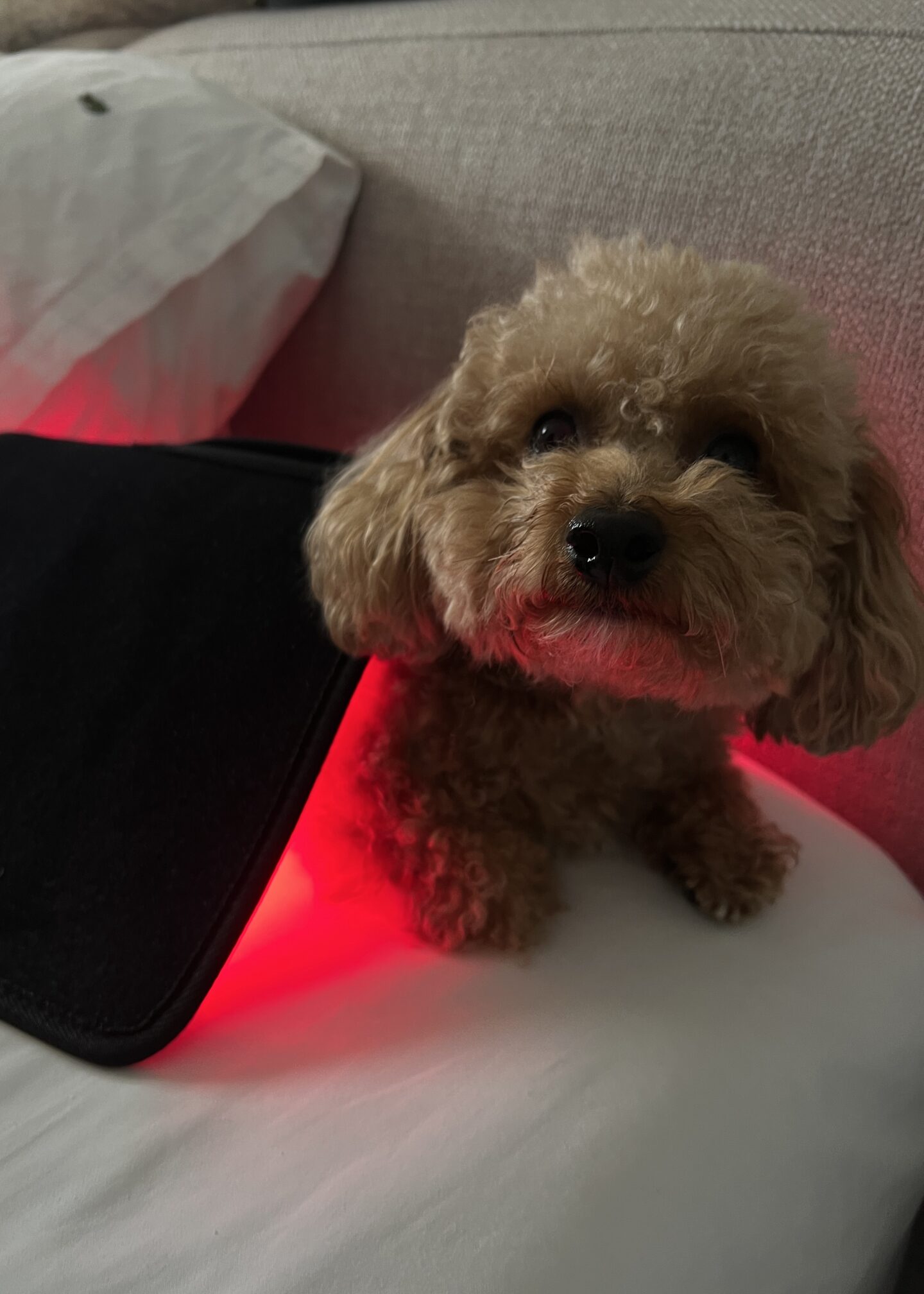 Stella (my sister's poodle) has a bit of back paw-blems so after vet recommendations and a few articles depicting the benefits we applied it on her for short periods of time every now and then and she LOVES it.
Click HERE for the one we use on Stella & for more targeted muscle use.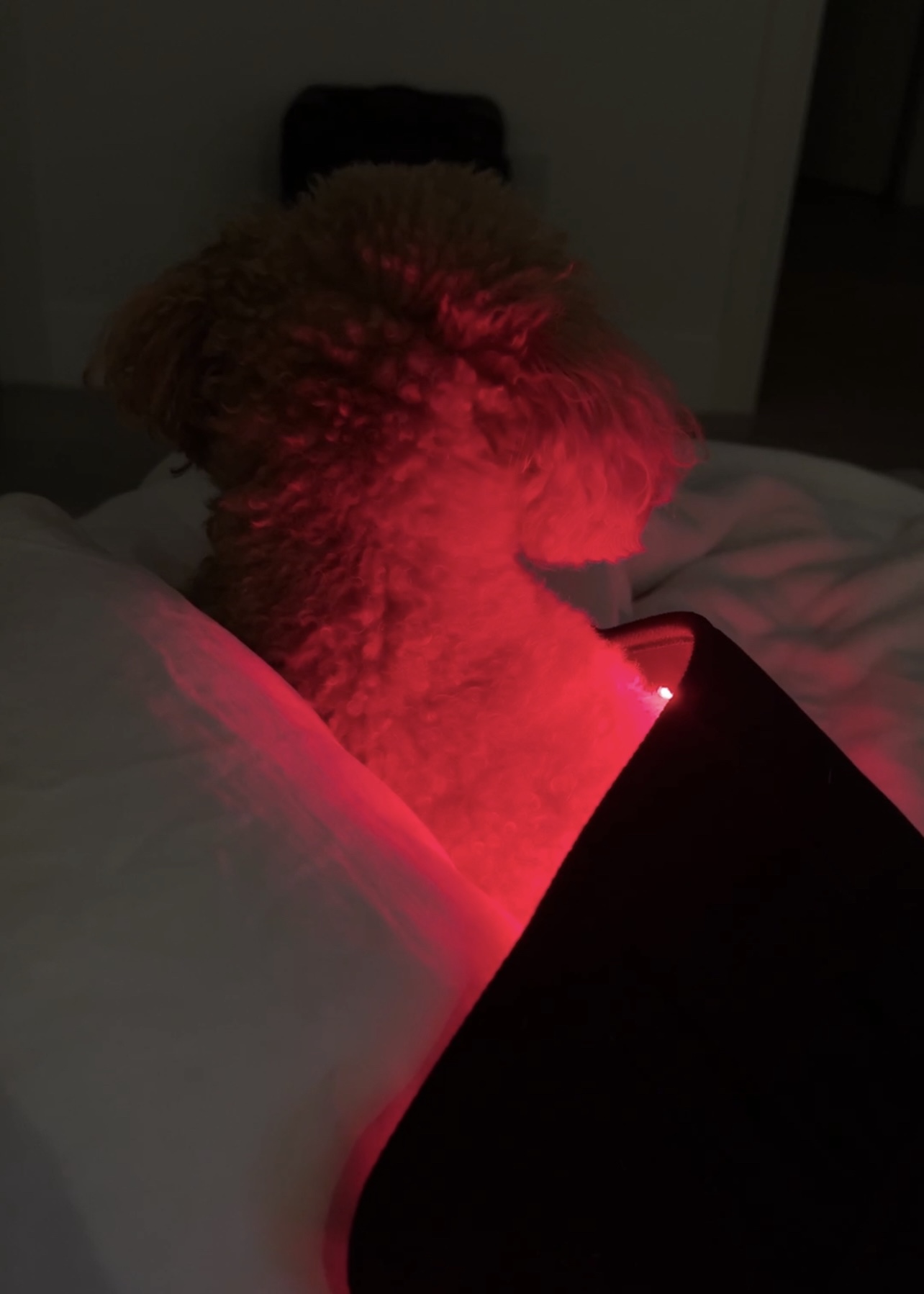 Below are five health and wellness benefits it offers that have been backed by studies and I've personally experienced myself.
1. Reduces Inflammation
Red light therapy stimulates collagen production by repairing hurt and damaged cells and increasing blood flow which is incredible for anti-inflammatory purposes and even speeds up muscle recovery. A lot of athletes go into red light chambers after a game or intense training to get them back quickly.

2. Enhances Mood
Above all, this is the reason I consistently use it. Sone say it's a placebo effect, but the science backs it up. This non-invasive therapy helps regulate your circadian rhythm improving your sleep quality. After a stressful day where I'm sometimes in front of a screen/blue-light all day, it helps me unwind by increasing serotonin, a neurotransmitter that contributes to feelings of happiness and well-being.
Start hot shower
Turn on red-light machine
Shower
Apply skin care & creams
Put on PJ's
Take my magnesium with some water
Get in bed
Open up my kindle
knock out
3. Boosting Metabolism
Saving you the science lesson but basically red light therapy enhances the mitochondria (energy powerhouse of the cells) therefore improving cellular energy production and promoting the breakdown of fat cells and reducing fat mass. Since this form of therapy also improves your sleep cylce, thats another way to further boost your metabolism.
4. Improves Skin & Hair
I've recently gotten multiple facials where they implement red light therapy as the cherry on top to finish off since it not only betters the quality and texture of skin. It has been used to treat acne for years as it not only prevents breakouts but also accelerates the healing process and prevents scarring.
As for hair, as previously stated, red light therapy increases blood flow. So, when applied to the scalp can increase hair thickness and density by increasing the circulation and flow of nutrients to these areas.
Linked a few at home devices from the incredible and industry leading Dr. Dennis Gross!

If you try it out let me know! As always, it's recommended to consult with a healthcare professional before incorporating any new therapy into your routine, especially if you have pre-existing medical conditions.
For more articles, click HERE!