This is a downsized and edited version of my sloppy beach tote. This is my vacation, "do not disturb," stranded on an island tote. I have the essentials I need to get through the day!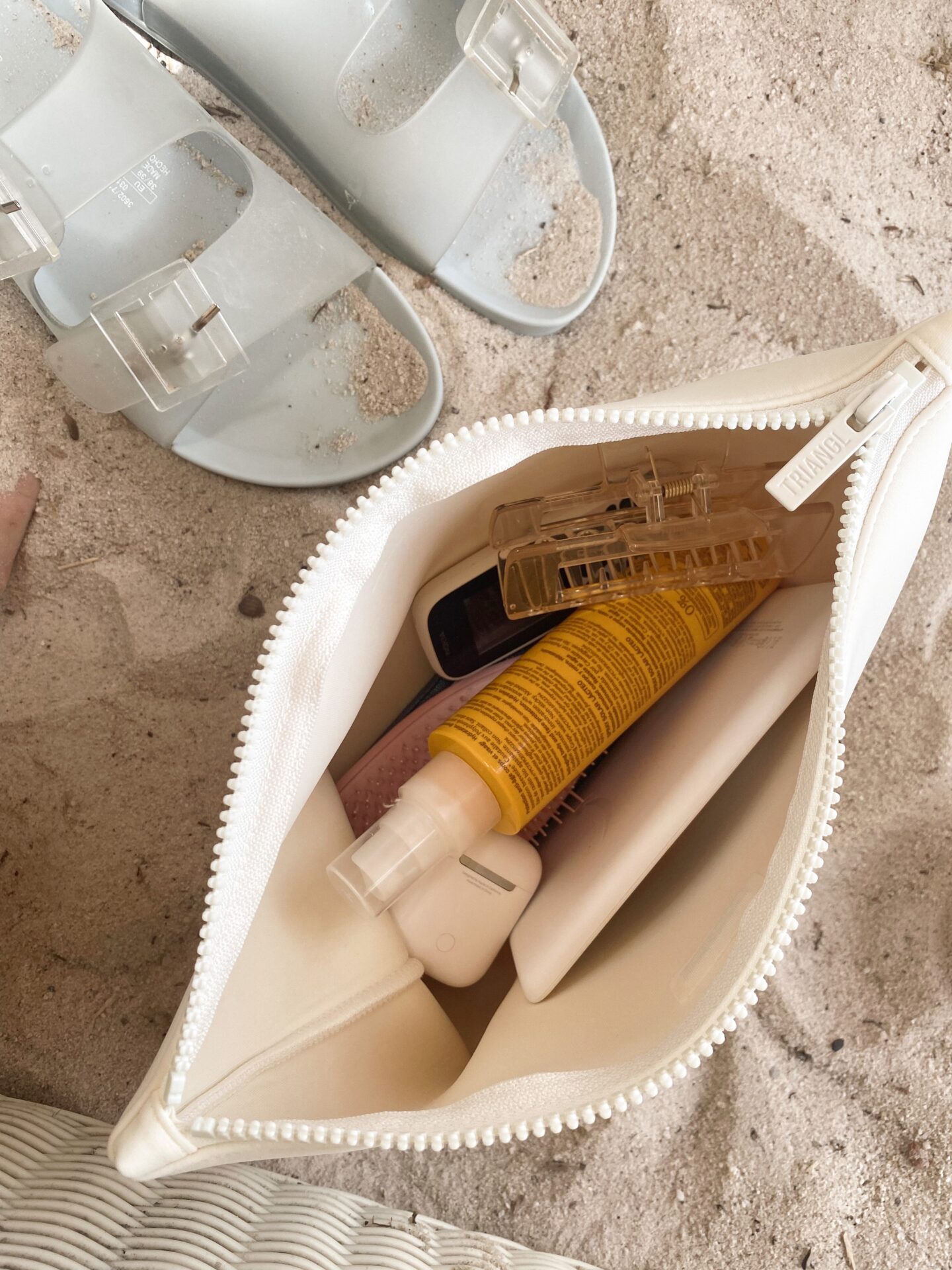 Tote came with Triangl Bikini from this post & clear slides are Zara
Hair Clips
Becaus hair ties are so damaging for your hair especially wet and THESE are so freaking amazing.
They come in a set of four and they're perfect for long hair too!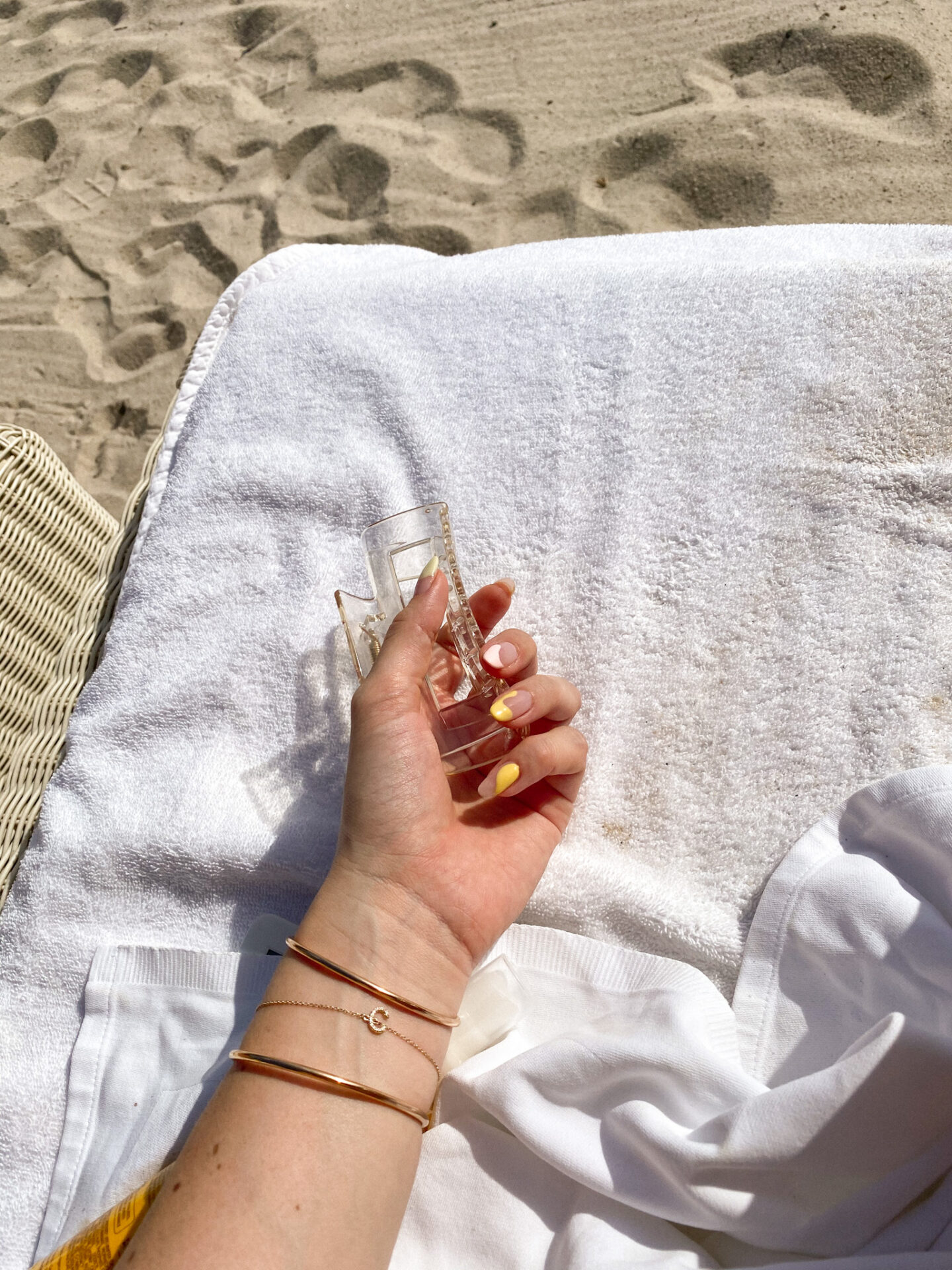 Kindle
Because there sometimes is nothing like a good book by the beach to really disconnect. I use to be those people who would say "I love the feel of the book, I could never read on a tablet," until I got a kindle. It is not the same as your phone or tablet! It is so much easier and better for your eyes. Trust me!! This is the one I have.
SPF
MUST! I am a minimum 30 SPF girl and then always more on the face. I am constantly reapplying because there truly is nothing worse than a sunburn and looking red on vacation let alone the pealing that is to follow. These are some of m


Hair Mask & Brush
I hoard travel size conditioners/hair mask packets for this exact moment! The ocean & pool dry out my already dry hair so it needs as much moisture as it can get! Plus it kills two birds with one stone (or maybe three) by making it easier to unknot and slick back your hair into a pony or low bun.
Sunglasses
I've never been the biggest fan of sunglasses. I always feel like they alter the colors even if they are polarized. However I prefer a minor tint over the long term effects of squinting: wrinkles. I recently got THESE Bottega ones and I'm obsessed with the oversized lens. I also linked some current favorites as well.