Bimini: Where the ocean is clearer than the pool!
It's the perfect weekend or even day getaway! It is only 54 miles from the mainland! We wanted to take a quick trip to celebrate one of the most amazing people on the entire earth: my dad! It was our first time and had heard so many amazing things we figured that it was the perfect opportunity. It had taken us long enough!
My mom organized it super easily and we were off Saturday morning and back Monday before noon. It was so relaxing and completely stress-free! Even though we were told there was so much to see, we stayed on the island and there was plenty to do!
Whether you go to Bimini for the season or just a day, like they say, "it's better in the Bahamas!"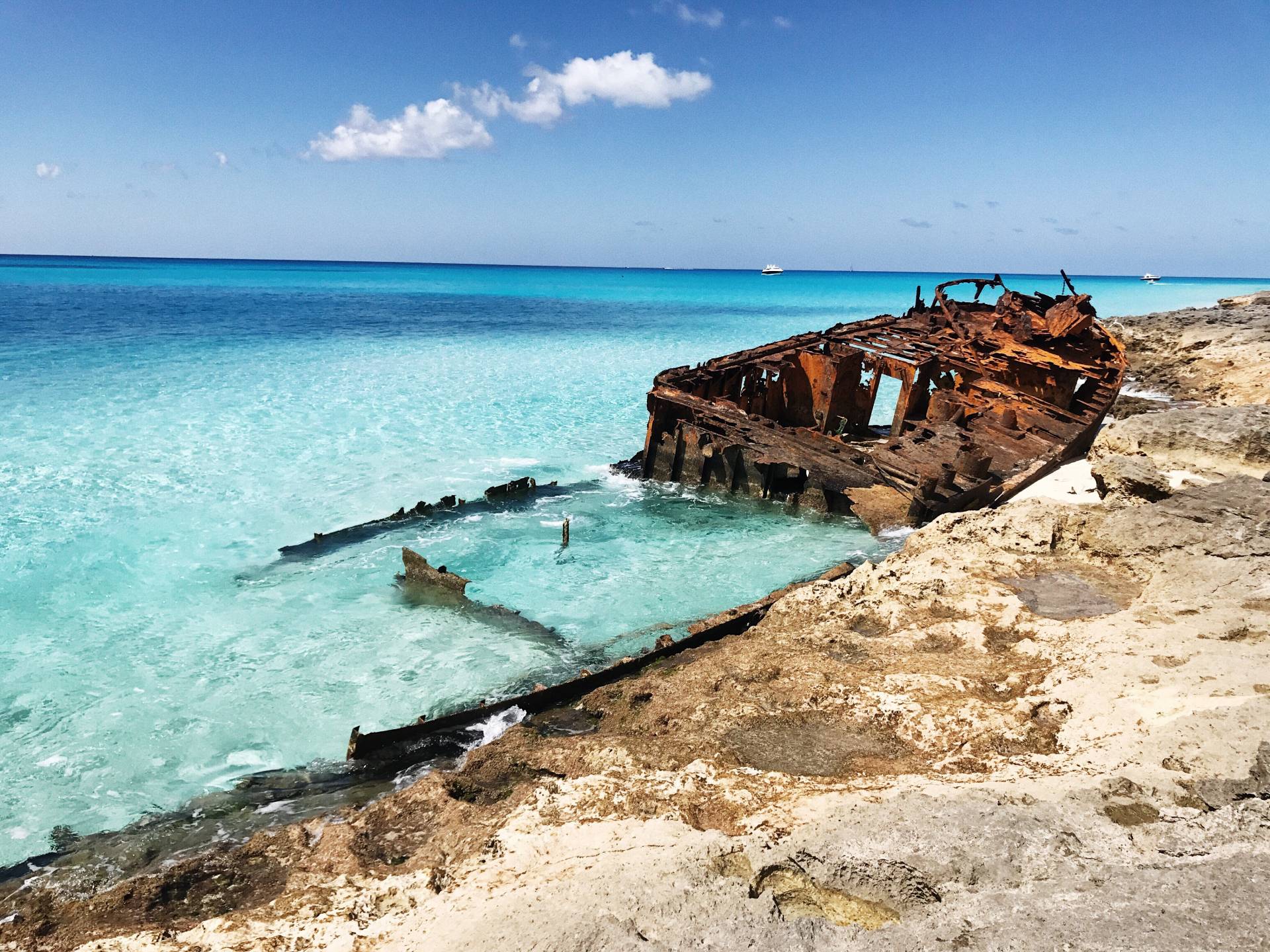 How to Get There
Boat
Many Miami locals take a 1.5 to 2 hour ride on their boats! The hotel offers dock slips to park your boat if needed!
Sea Plane
So this was how we got there! I HIGHLY HIGHLY recommend! Landing on the water is an experience and flying so close over Miami reminds you of the beautiful city Miami is & makes for an Instagram worthy post ;).
It's only a 30 minute plane ride and drops you off less than a 5 minute golf cart ride from Resort World Bimini and the Hilton hotel!
Ferry
A high speed ferry can get you from the Port of Miami to North Bimini is just two hours. You can essentially leave Miami by 9 A.M. and be back by 8 P.M.
Where to Stay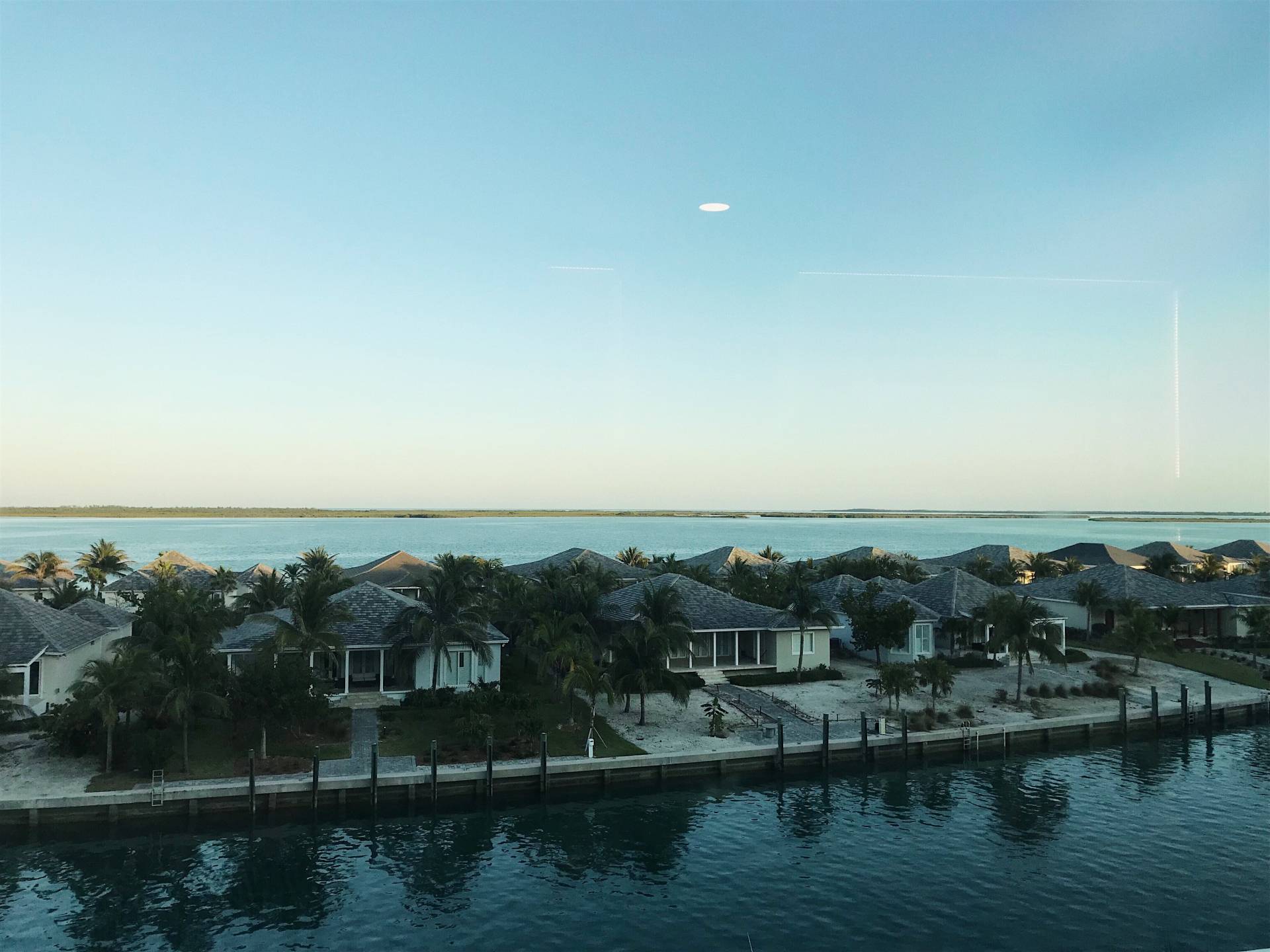 Hotel
We stayed at the Hilton at Resorts World Bimini! The hotel is clean and only 3 years old!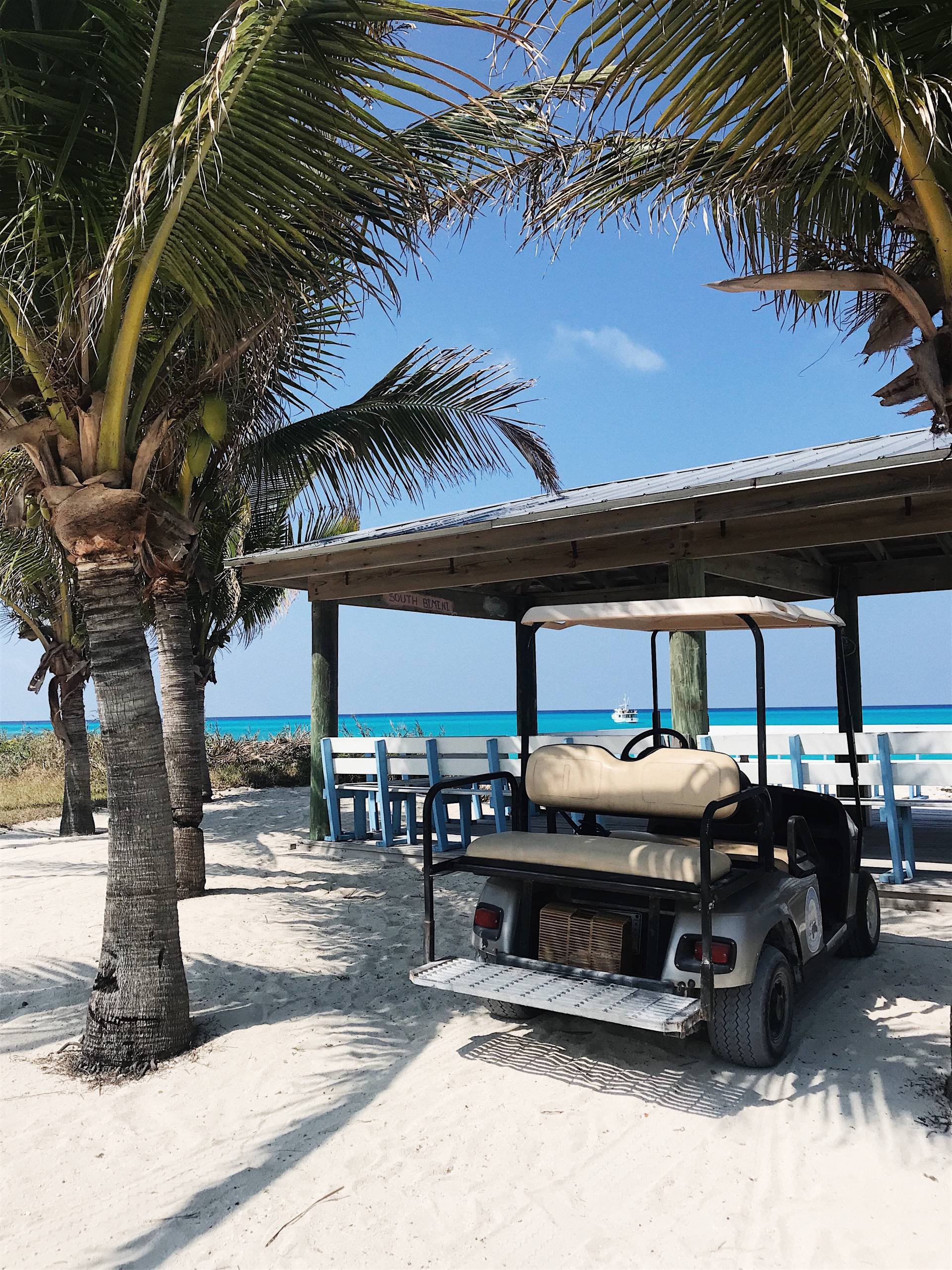 Golf Cart
The best way to get around the island is golf carts! The hotel offers shuttles but to go into the town of Bimini and to the beach at your own leisure, it's the most convenient.
Several golf cart company's are parked outside the lobby throughput the day. They all charged us the same: $85 per day ($75 fee plus $10 for cash) for a four seater. They have 6-seaters available as well!
You can arrange for them to pick it up at the seaport or terminal at the time of your departure for your convenience.
Where to Eat

Luna Beach
Perfect for either day or night!
Upon arrival we went to watch the sunset dinner so we showed up 30 minutes before sunset. You can make a reservation in the hotel lobby, but most of the time it is not necessary. The view is simply breathtaking!
The tanning beds at the beach are included in your stay and beach umbrellas are $25 the day! There's a full service bar and menu for lunch at the beach so you don't have to leave!

Stuart's Conch Salad
The best on the island as is was recommended by several locals and friends travel there frequently!
It was as fresh as it can be; pulled straight out of the ocean that same day! I ordered the conch combo salad CAUTION: the hot sauce is HOT!
Enjoy the salad with a homemade Rum Punch or the Bahamian soft drink.
Tides for Breakfast
We included the continental breakfast buffet in our stay because it is always just so easy to wake up and head down for breakfast! The buffet was stocked, with fruit bagels, eggs, french toast and more! They also have an "a la carte" option if you want something more specific!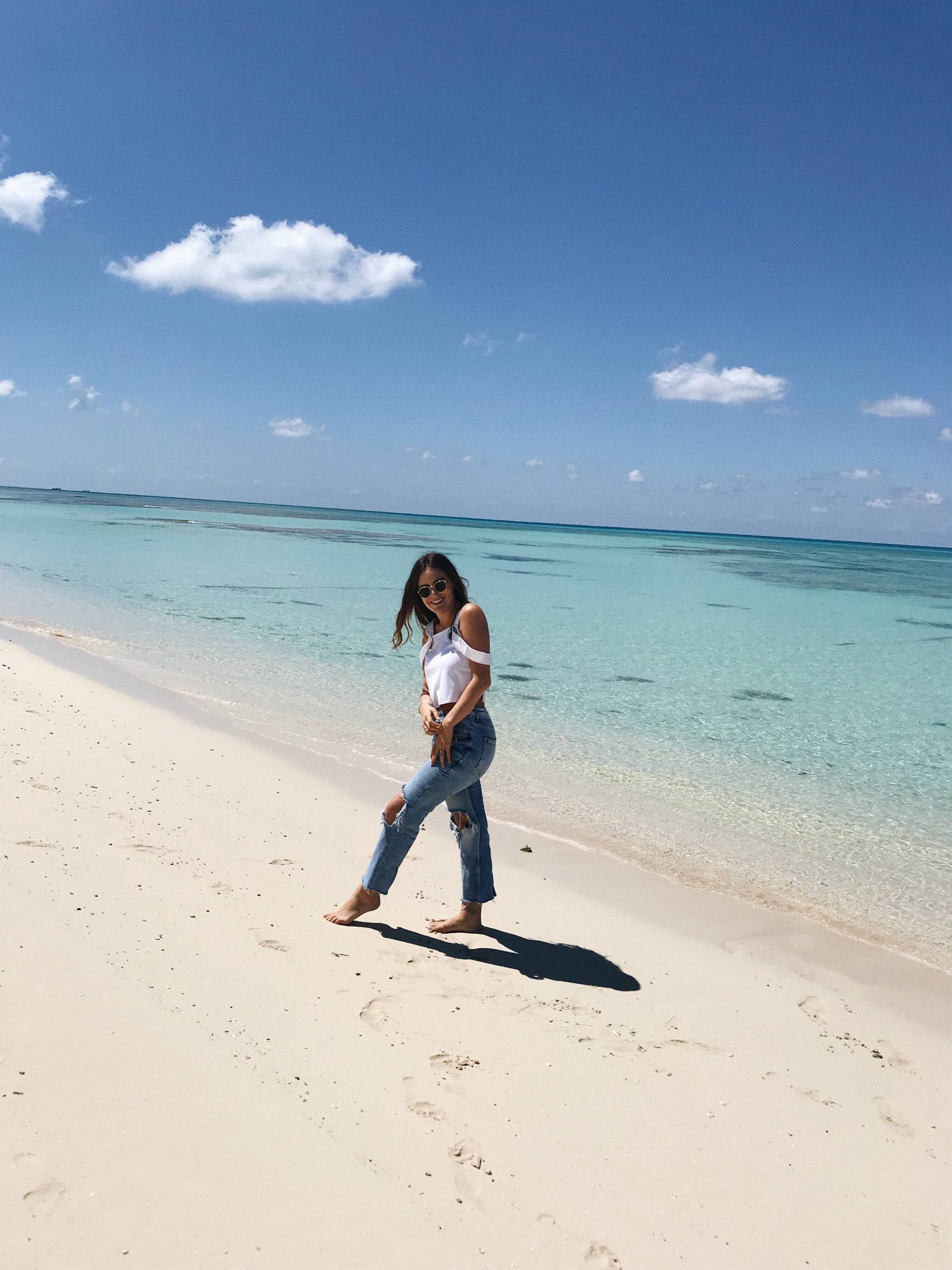 What to Wear
Since I was there for just two nights, I packed in my favorite Longchamp duffel yet still managed to over pack! You'll need one bathing suit per day and ultimately cover ups! They're your best friend in Bimini! After spending hours on the beach and in the pool-like ocean, just throwing one over your swimsuit is the most practical!
At night, a cute, casual set is all you need! Sun dresses are always a fun go to!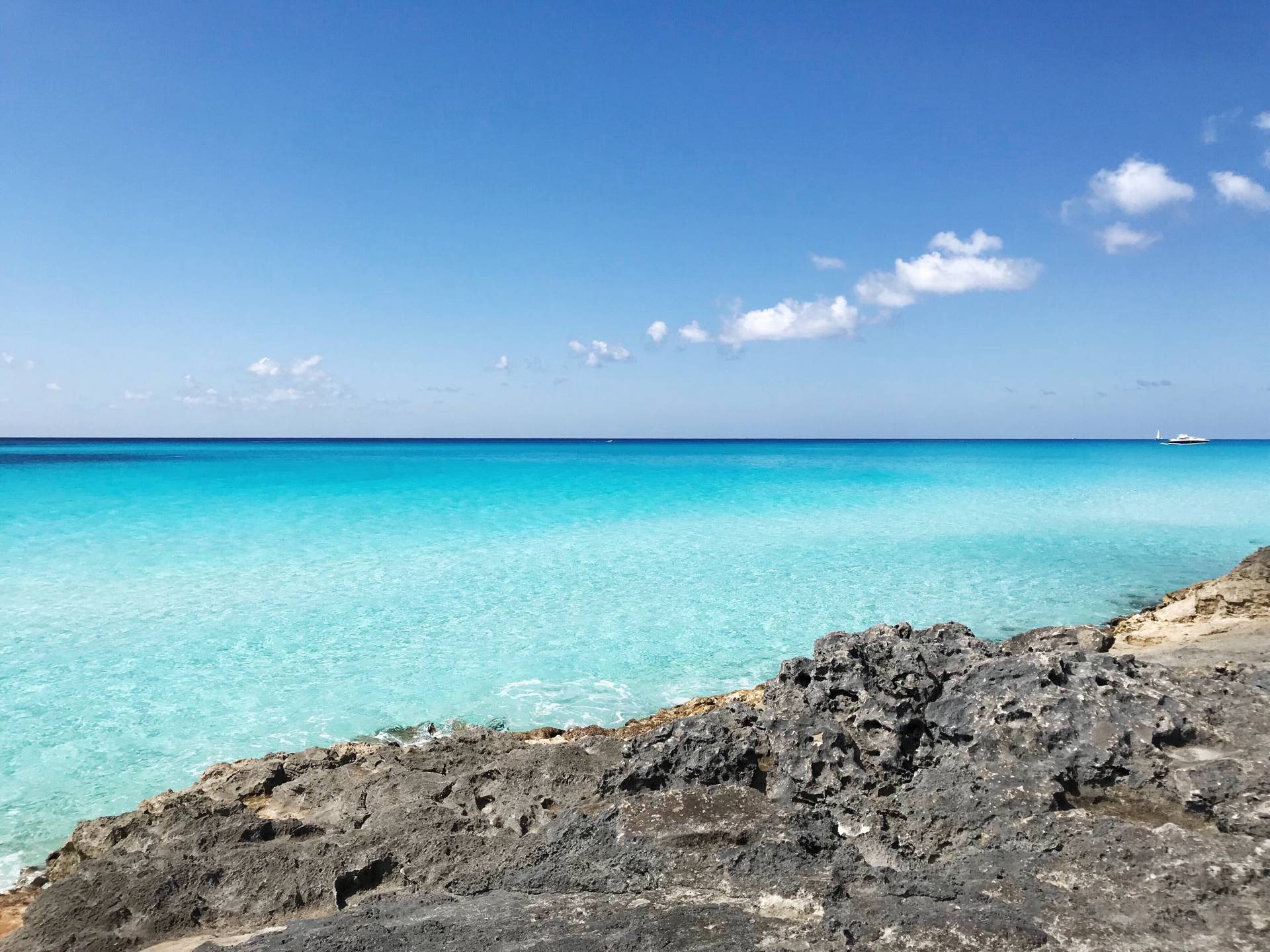 Hope to see you again soon Bimini!
If you have any additional questions, do not hesitate to comment or message me!
XOXO