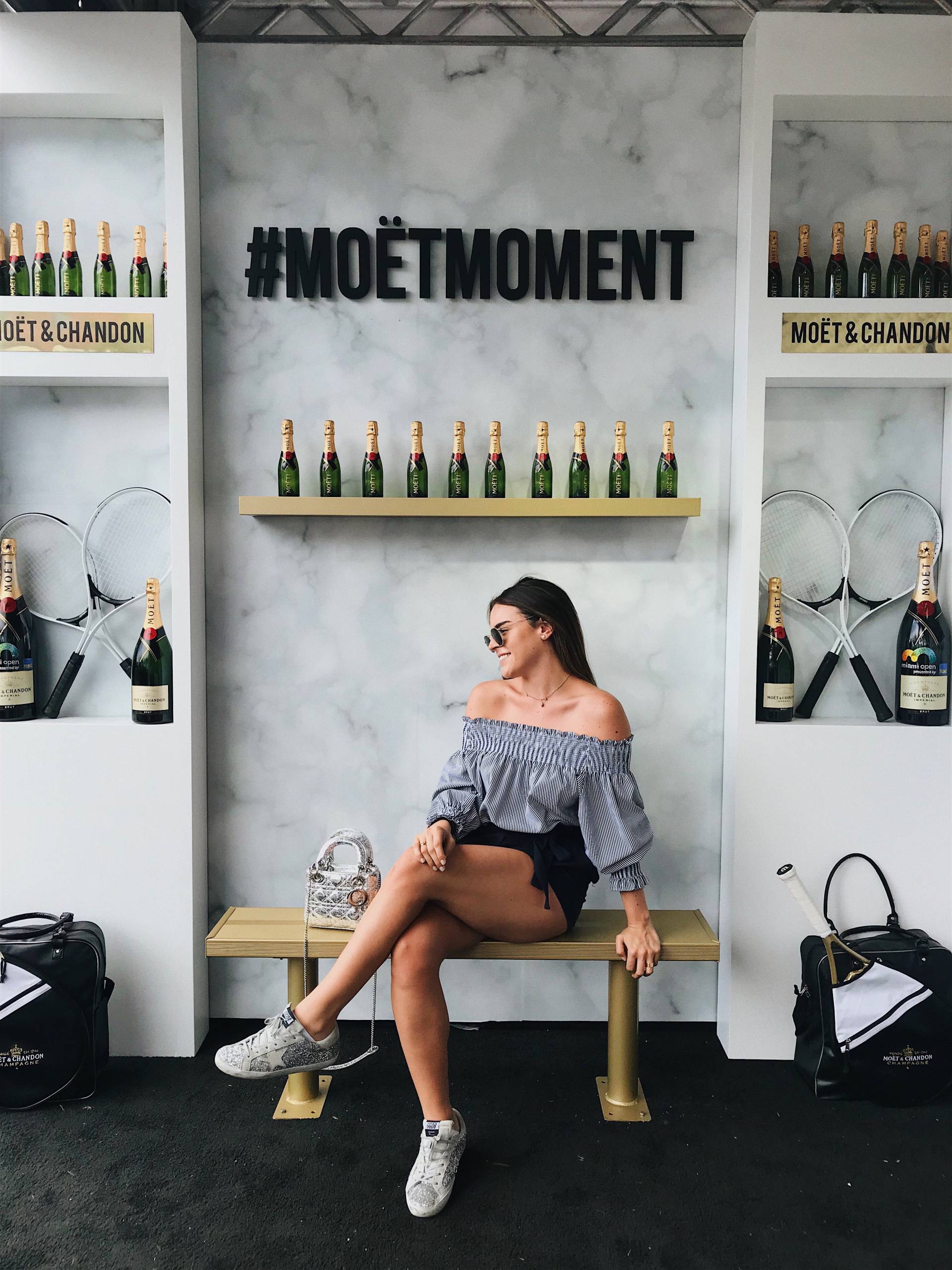 It's my favorite time of the year: the Miami Open! I'm an avid tennis fan and when style and tennis meet, you can count me there! #FUNFACT I was a ball girl for five years and have basically lived in Key Biscayne these two weeks every year ever since.
If you're in Miami, you should try to make it out to the event or watch it on TV. It's a great time (not being biased)! Even if you get ground passes, some of the best games are off stadium and you can catch some of your favorites like Federer, Isner & Kyrios practicing or enjoy a nice glass of champagne in the Moet Lounge.
Week 1 is over but week 2 is when things start getting SUPER competitive! If you're interested in going day or night tickets, click here!
THINGS YOU'LL NEED IN THE DAY:
Some sunscreen/tanning lotion (very important) to protect your skin and avoid farmers tans and sunburns. I got a little toasty!
A little towel to pat up the sweat and/or cover your seat in case it is too hot.
Portable charger
Hat, fedora or sombrero to protect your face from Miami's strong sun!
Sunglasses
THINGS YOU'LL NEED AT NIGHT:
A jacket because it may get windy and the weather has dropped surprisingly here in Miami!
WHAT TO WEAR
I personally love wearing flowy outfits because it does get very, very HOT! I pair a sun dress or co-ordinates with a denim jacket to cover up in case it does get a bit chilly at night. If I am going only for night, then a trendy outfit with pants can do: jeans and a cute top or white-T with a leather jacket, tweed blazer or bomber.
There's a lot of chances for photo-ops so snap away!!
Check the weather to make sure you are prepared for rain or sun. Comment below if you have any questions and I hope to see you there.
ENJOY!