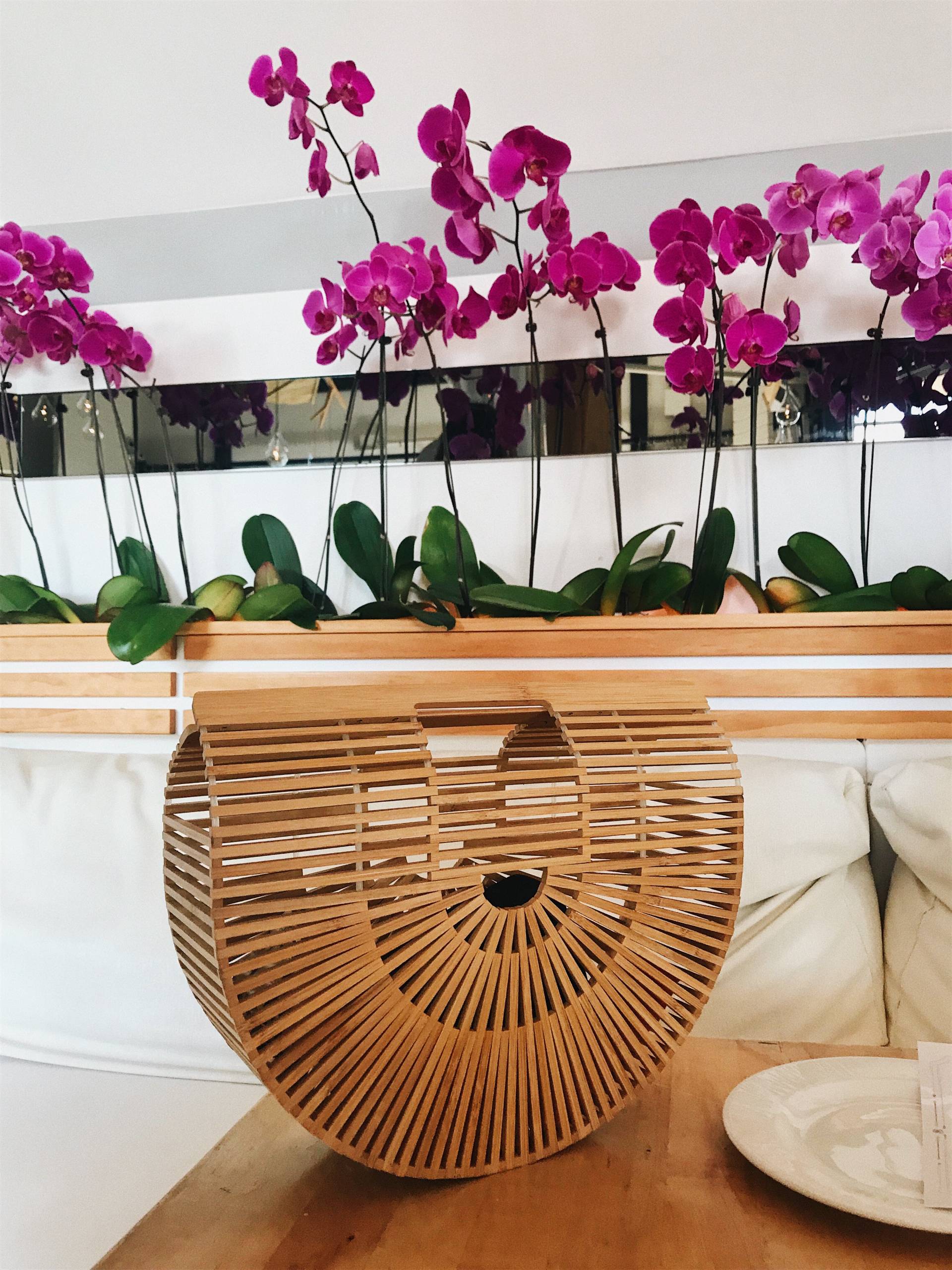 Spring is here!!
Miami skips over winter so I've already been using these bamboo bags non-stop! If you have an Instagram you've probably come across these bamboo bags (probably because I post them in my story every week… If you aren't you should follow me on Instagram @carolinaarango)!
I currently own the "Ark" (seen in the picture above) and the "Big" (seen below).
I've made it my go-to spring brunch, happy hour, pool/beach party bag!
I went on a two day trip to the Bahamas this past weekend and took the Big along with me. It was the only handbag that I traveled with! I took it on the plane, to the beach, to lunch, dinner and the casino. The bamboo look is perfect for tropical locations!
If you think that your stuff will slip through the holes — like i did — don't worry because they don't!
Cult Gaia, the brand behind these bags, is now being these designs in other other materials such as acrylic and other innovative designs! One is the shape of a pig!
They seem to be in the hands of all street stylers and of almost everyone this year. I've linked sites you can buy them from below so that you can have them too!