I kicked off Spring Break in paradise, well
VS Pink Paradise

!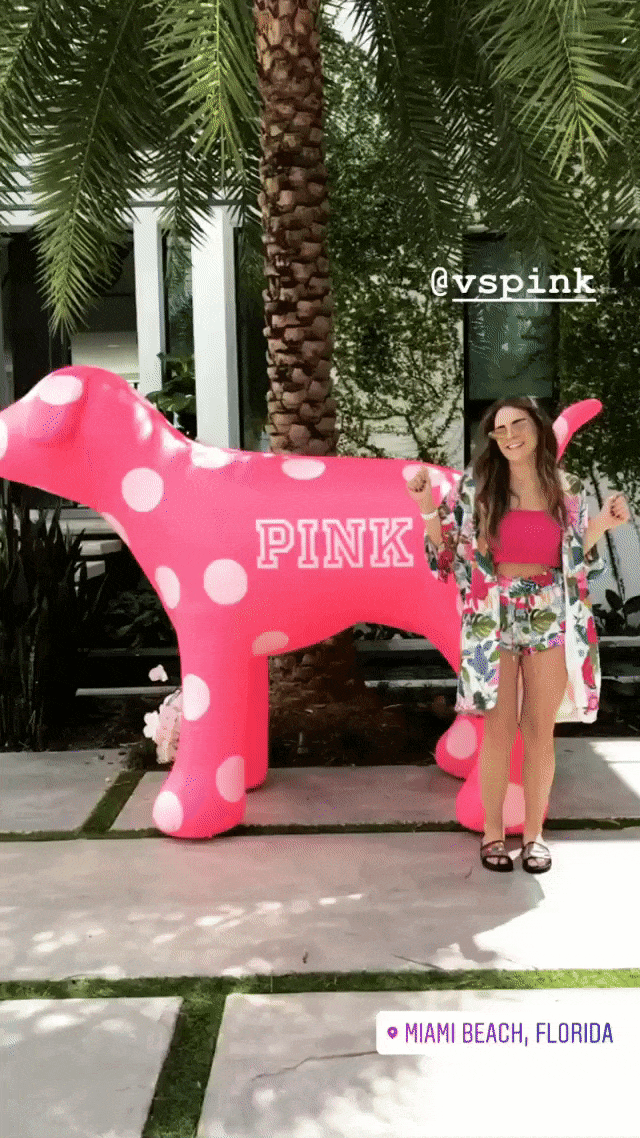 This secret mansion party was #PARADISE! I got a manicure (which I desperately needed), a hand-massage, braids and more. Not only was there an open Açai bar (my kind of bar) and unlimited coconut water, but also a never ending supply of PINK's latest beauty products!
They have upgraded their beauty mists and lotions and added bath bombs, sheet masks, tanning products and so much more to their mix! & their coconut products smell so so GOOD!
We were spoiled to say the least! I love the brand; its color, its energy!
I'm dedicating my spring break to relax. I usually never take baths, but since they sent me home with a few bath bombs that smelled so good, I figured I'd test it out and soak it all up! So far I have loved everything that I have tried! The "Berry Blast" bath bomb and the "High Gloss Conditioning Lip Oil" are my current favorites!
Continue to follow along my Instagram Stories as it is the quickest way to watch my first impression reviews.
Shop all their new beauty products NOW below or by clicking

here

!