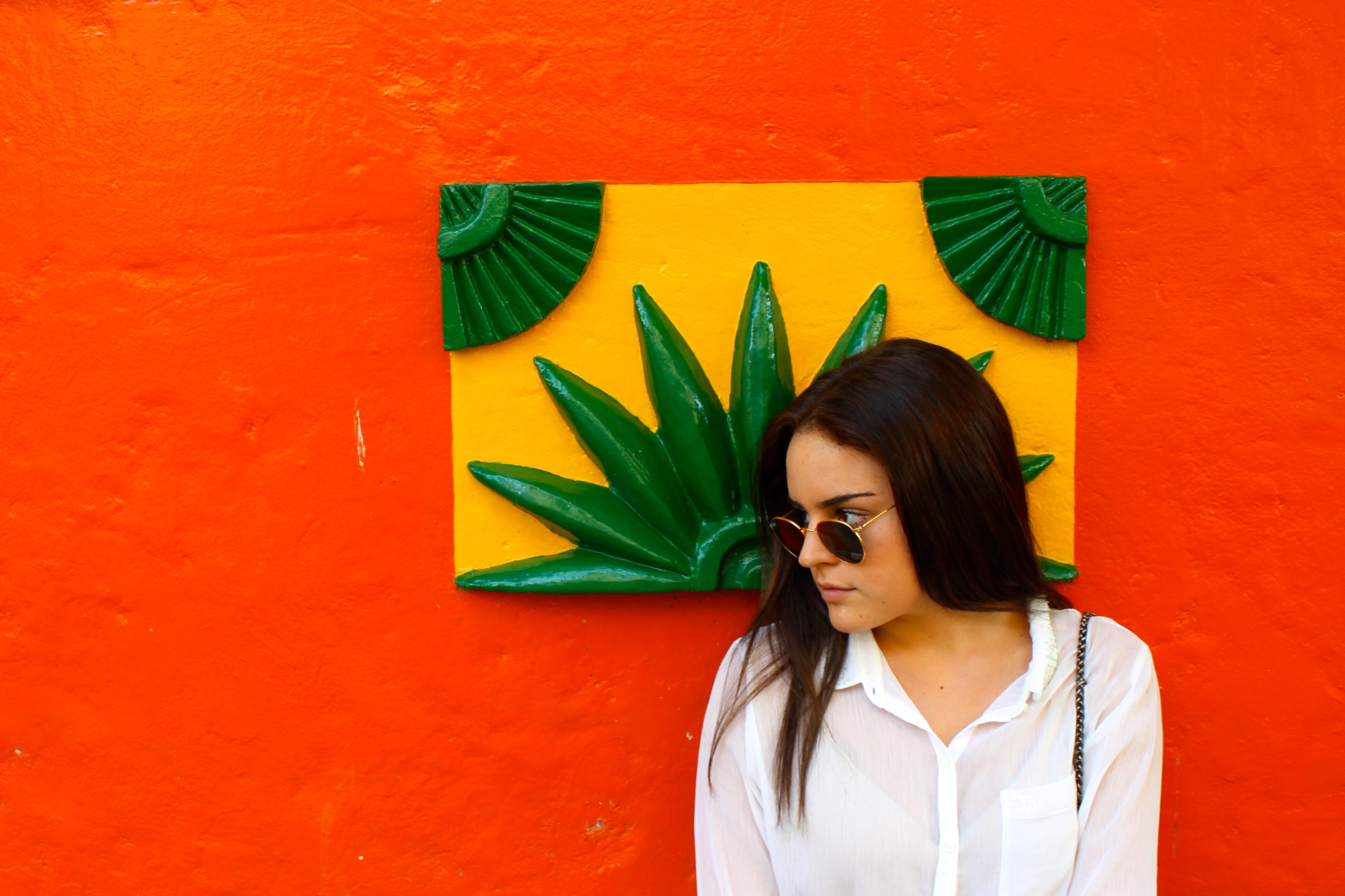 Happy New Year to everyone! It's crazy how fast time is flying and soon before we know it, it will already be 2016. With that being said, my goal is to enjoy and embrace every moment to the fullest, as if it were my last.
This year, my family and I spent the holidays on a farm and disconnected ourselves from the rest of the world. We spent a day in this little community/town, known as "Cauca Viejo," which is full of houses that have the same construction, however, different accent colors. It was so nice shooting in such a colorful, rustic scenery. On this hot sunny day, I wore a white sheer button down and white sequins shorts. It was a very effortless look that helped me stay cool and chic. I added a minimal pop of color with this side purse and let the colors of the city shine.
If you ever end up in this little town, you have to get a "salpicon con helado": a fruit salad with a ball of ice cream.. SO GOOD! I've gone there many times since I was little and it's the best. I always get one!
Thank you for all the love and support and stay strong with those new year resolutions.

Top & Shorts Abercrombie & Fitch
Sunglasses Ray Bans
Bag Trendilicious
Photography by Salome Arango