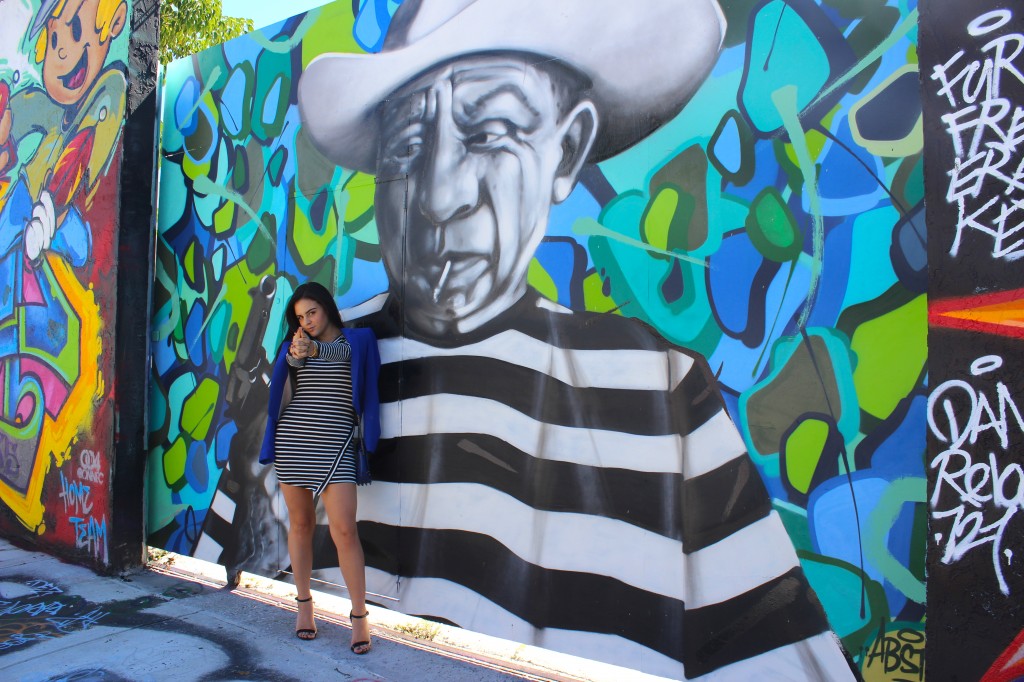 Thick or skinny, vertical or horizontal, asymmetrical or symmetrical: stripes are definitely the "go-to" pattern of the season. I've become a huge fan of bold stripes because they are easy to wear and pair.
On this typical beautiful and sunny Miami day, I wore an symmetrical striped dress. This dress was initially made popular by Kylie Jenner as she drank Starbucks. Inspired by Kylie, I wore this dress with black stilettos and a black Chanel purse. I then added my personal touch of style with color. I paired the dress with a cobalt blue blazer and satchel.
Other ways I like to wear stripes are with denim and leather to add some edge and create that "grunge" look.
So who wore it better, me or the man in the mural?

Dress & Blazer Trendilicious
Purse Chanel & Bloomingdales
Shoes Forever 21
Photography by Salome Arango