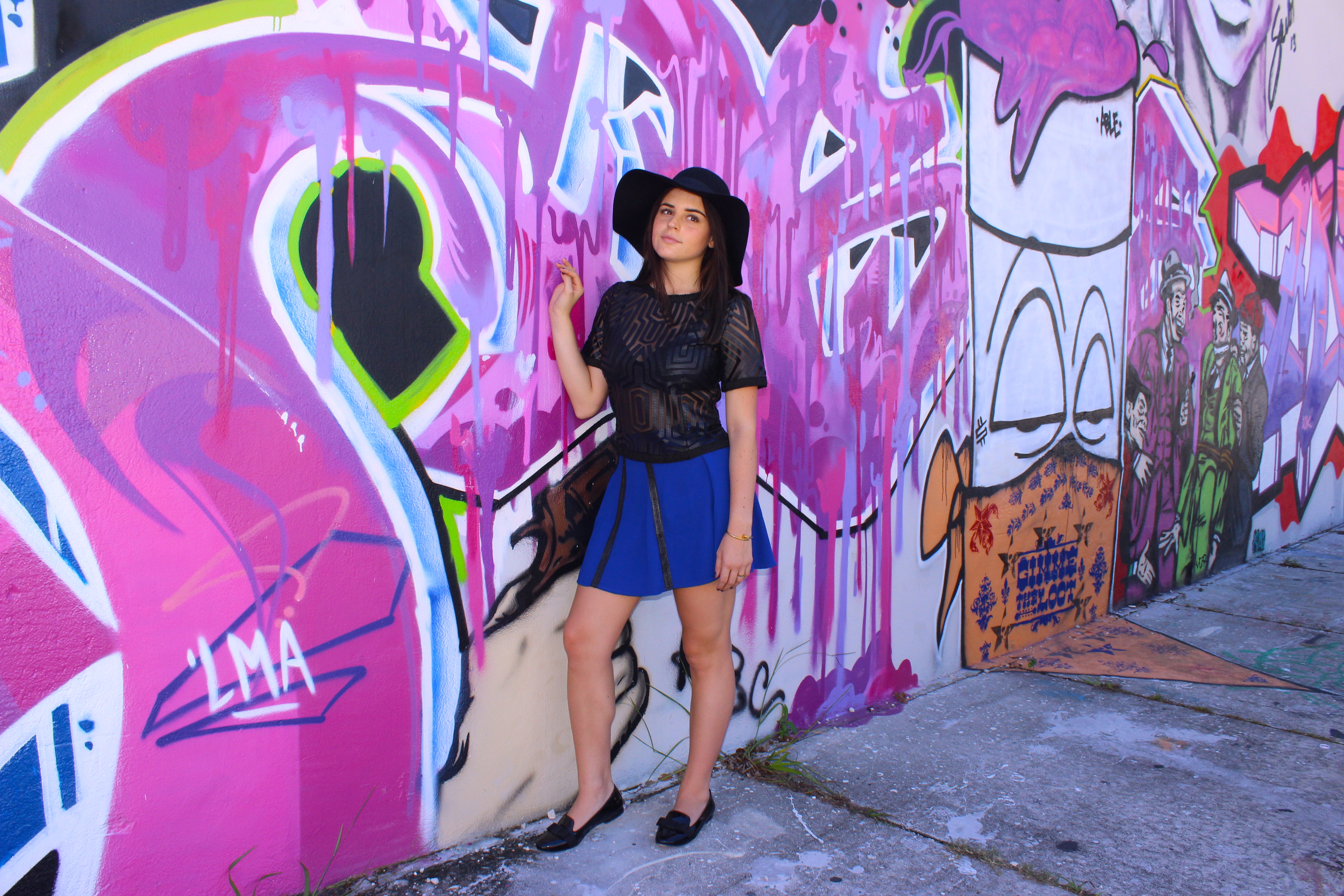 Trendilicios by Claudia x Salty & Chic by Carolina
I recently collaborated with local boutique owner and stylist Claudia Alvarez who I have known and loved for a while. Her boutique Trendilicious has such a wide variety of clothing, it's almost impossible to leave the store empty handed. Whether you're looking for a casual tee or a formal dress, she has it all.
Together Claudia and I (C Squared) put together several looks that you have seen in some of my previous posts such as: Culture & Co-Ordinates, Stripes & Stuff, and A Bright Fall. We incorporated both the season's latest trends and my personal style.
This outfit, I feel, is a good representation of myself: flirty and classy, but stilly edgy. Keeping with the season's trends, we paired a skater skirt with leather seems and a leather embroided top. Leather is a staple fall trend that goes with almost anything if not everything. The leather accents on both the skirt and the top add a toughness to the outfit; however, it still remains delicate. With outfits like this one, balance is key. I paired the look with pointed toe flats and a felt hat to add a classy Parisian look. If I wanted to lean more towards the edgy side, I could have worn some leather boots or booties.

Skirt & Top Trendilicious
Flats & Hat H&M
If you want to shop this look or looks from previous post, stop by Trendilicious by Claudia
18161 Biscayne Blvd.
Aventura, FL 33160
Phone: 305-305-6066
Hours: 11 A.M. to 6 P.M.
Instagram: @trendilicious_
Photography by Salome Arango