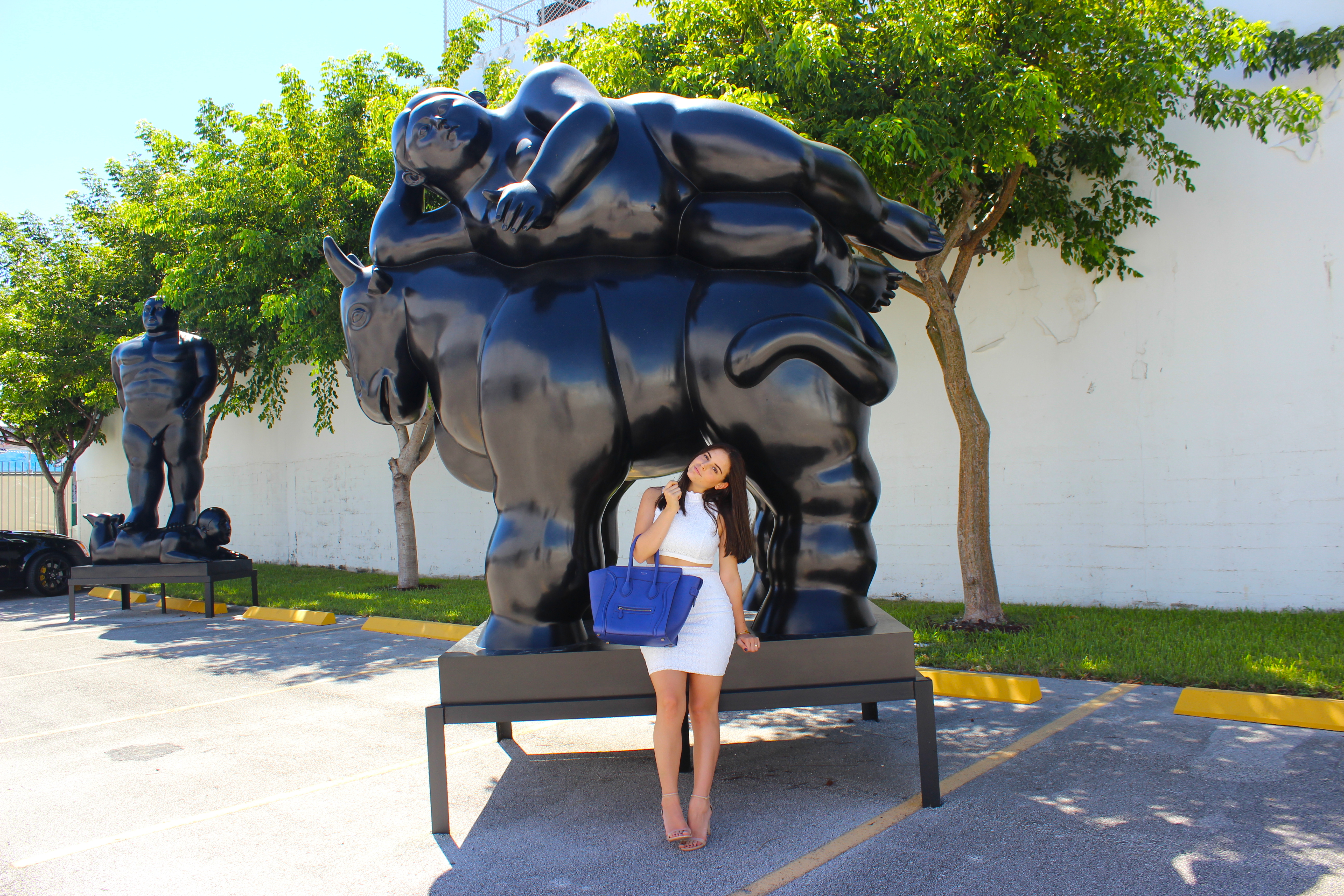 "Rape of Europa" by Fernando Botero
There's nothing better than running into Colombian culture in the streets of Miami. Like me, artist and sculptor Fernando Botero is from Medellin, Colombia. His signature style of work, known as "Boterismo," is instantly recognizable because of its exagerately large and voluminous figures. So as I walked around Midtown and Wynwood, I immediately recognized some of his most famous peices displayed in an empty lot.
Ends up the pieces are owned by local art collector Gary Nadar who revealed this week his plans to build a Latin American Art Museum in downtown Miami. According to the Miami Herald, "The first year of programming will feature a retrospective of works by Fernando Botero." In the meantime, you can view Botero's pieces at Nadar's gallery in Wynwood.
The same way Botero uses art to express his feelings, I use fashion and meanwhile he's making his figures large, I'm trying to slim down. As of most recently co-ordinates are everywhere. They are practical and effortless. Whether it's a top/blazer with a skirt, skort, short or pant, you can dress them up or down. As you can see I'm wearing a white lace co-ordinate which consists of a crop top and pencil skirt. I paired it with nude stilettos to elongate my legs since the hemline was low and added some color with the cobalt blue Celine. I once again broke the "no white after Labor Day" rule, but I can't help it. White is a chic and clean color and the white lace detail created such an elegant look. Style is personal, so if you feel comfortable and confident it's okay to break the rules.

Co-Ordinate Set Trendilicious
Purse Celine
Heels Steve Madden
Bracelet & Ring Cartier
"Adan" & "Eve" Botero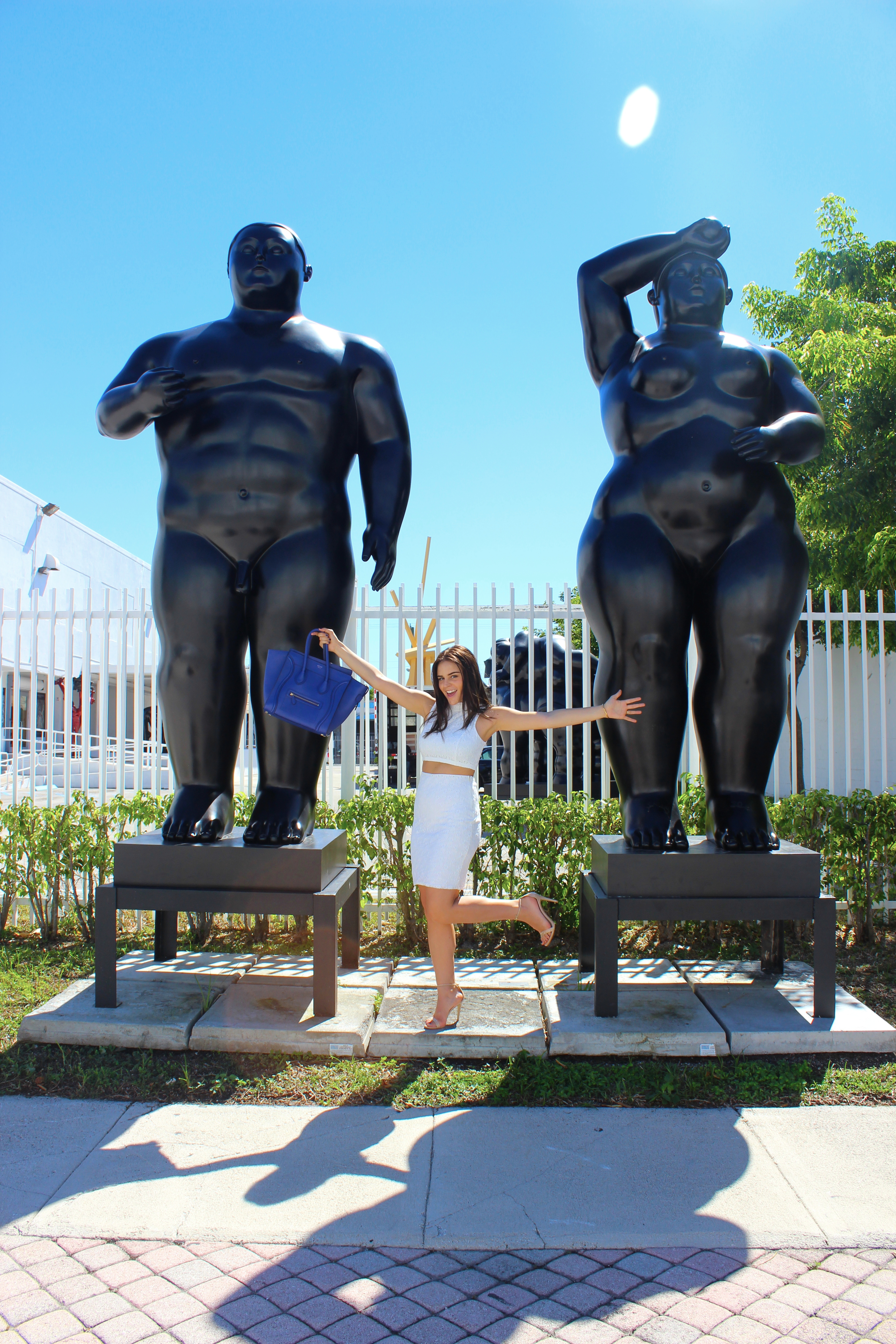 "Rape of Europa" Botero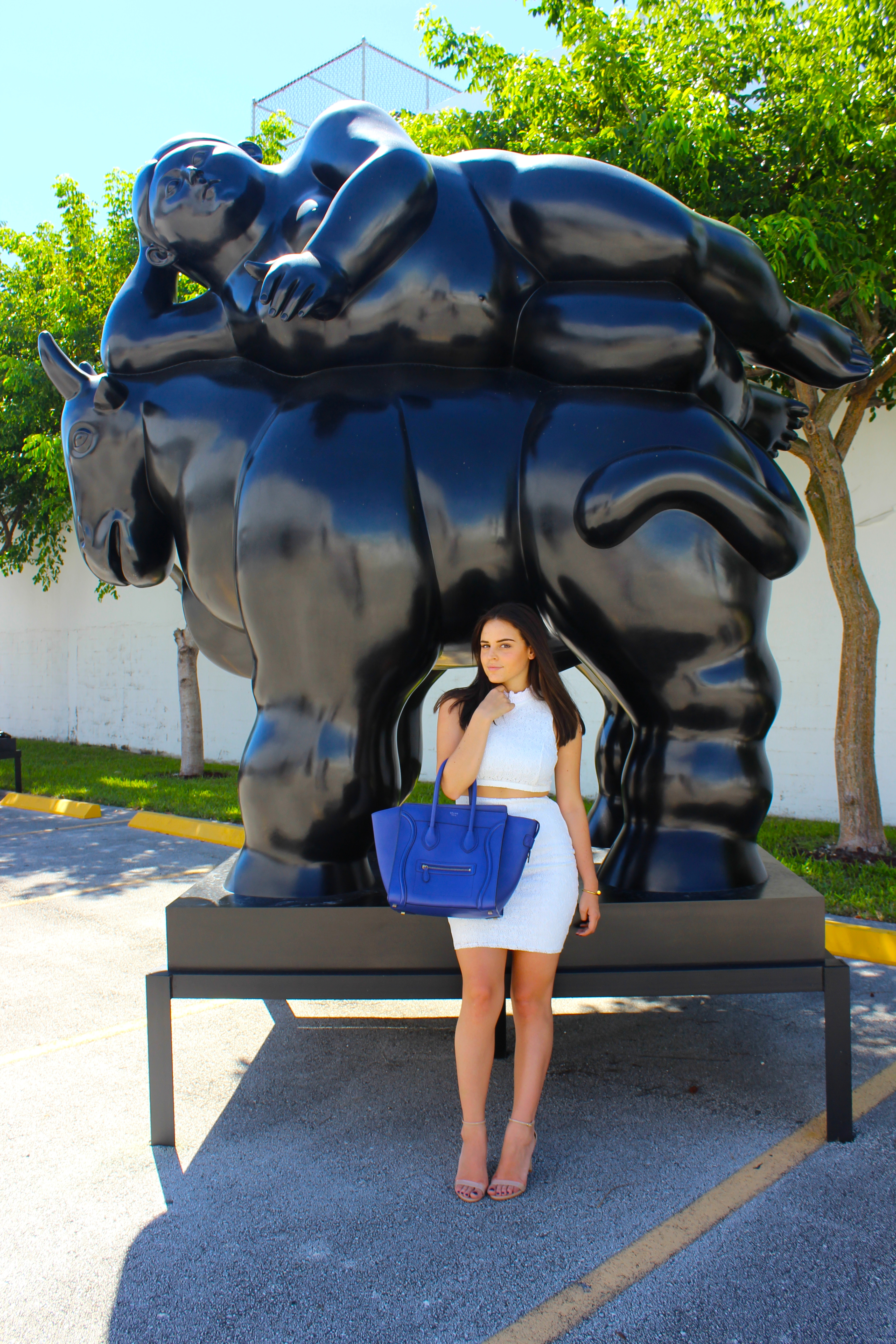 "Head" Botero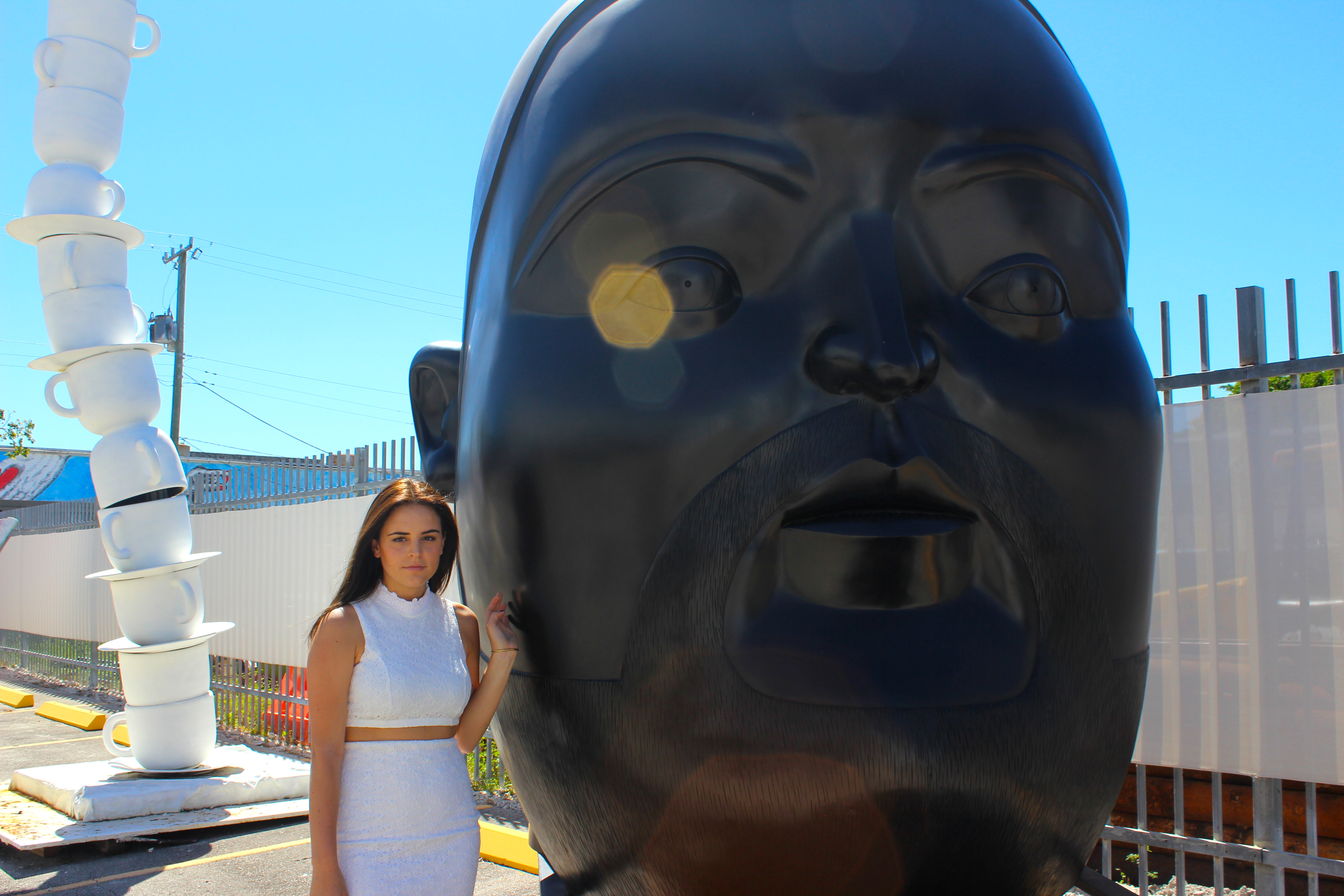 "Dancers" Botero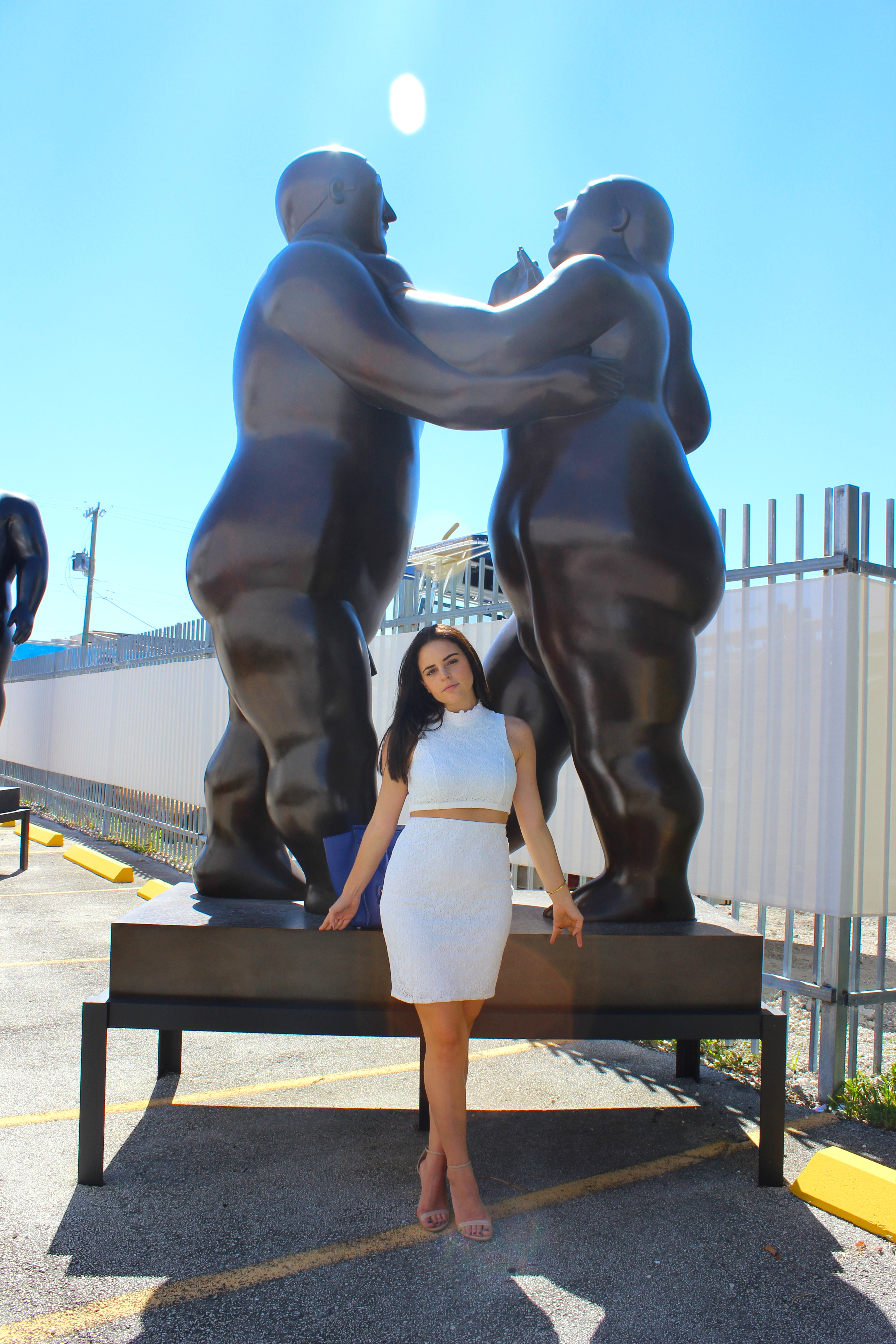 "Woman" Botero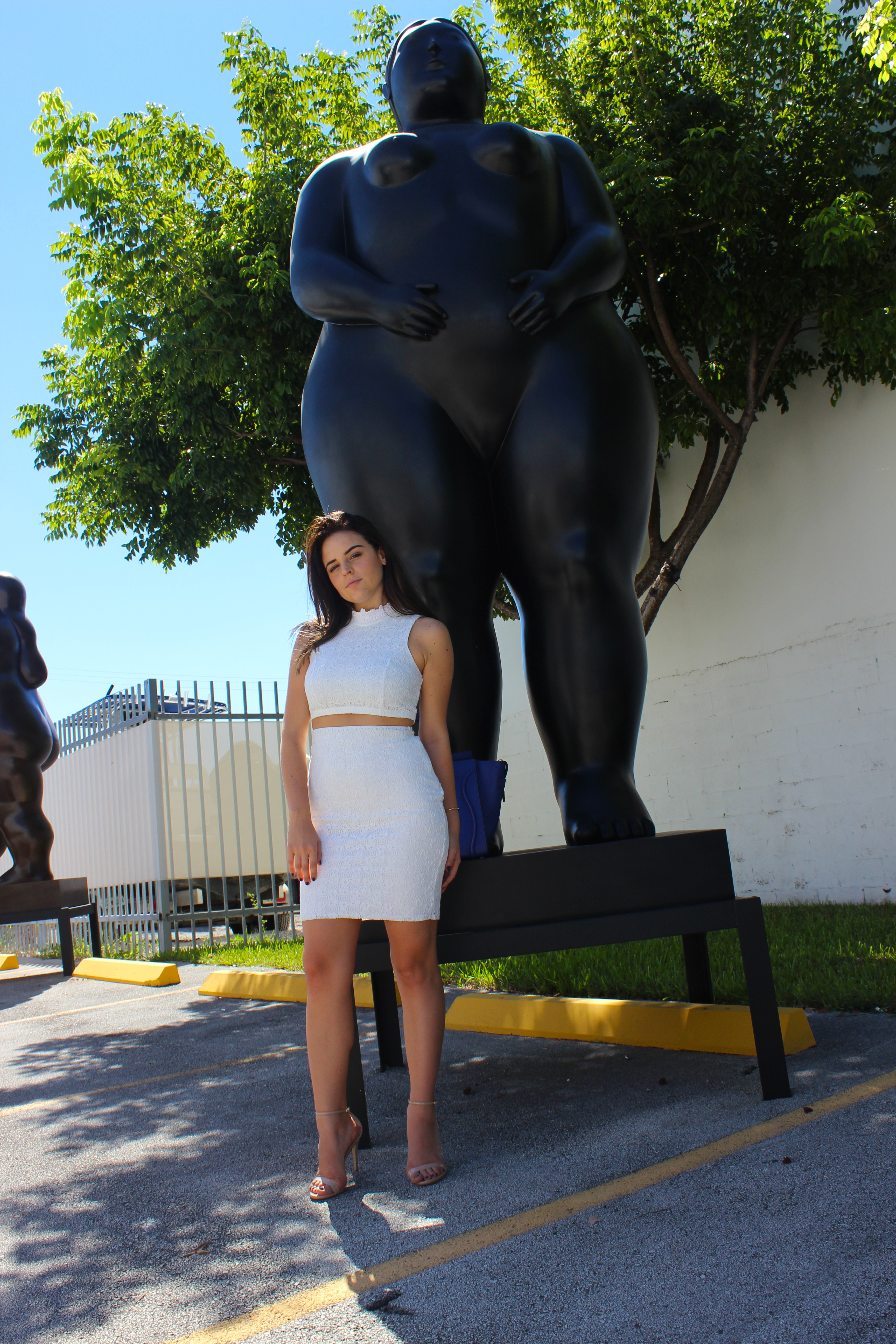 "Male Torso" (1992) Botero
"Horse" (2008) Botero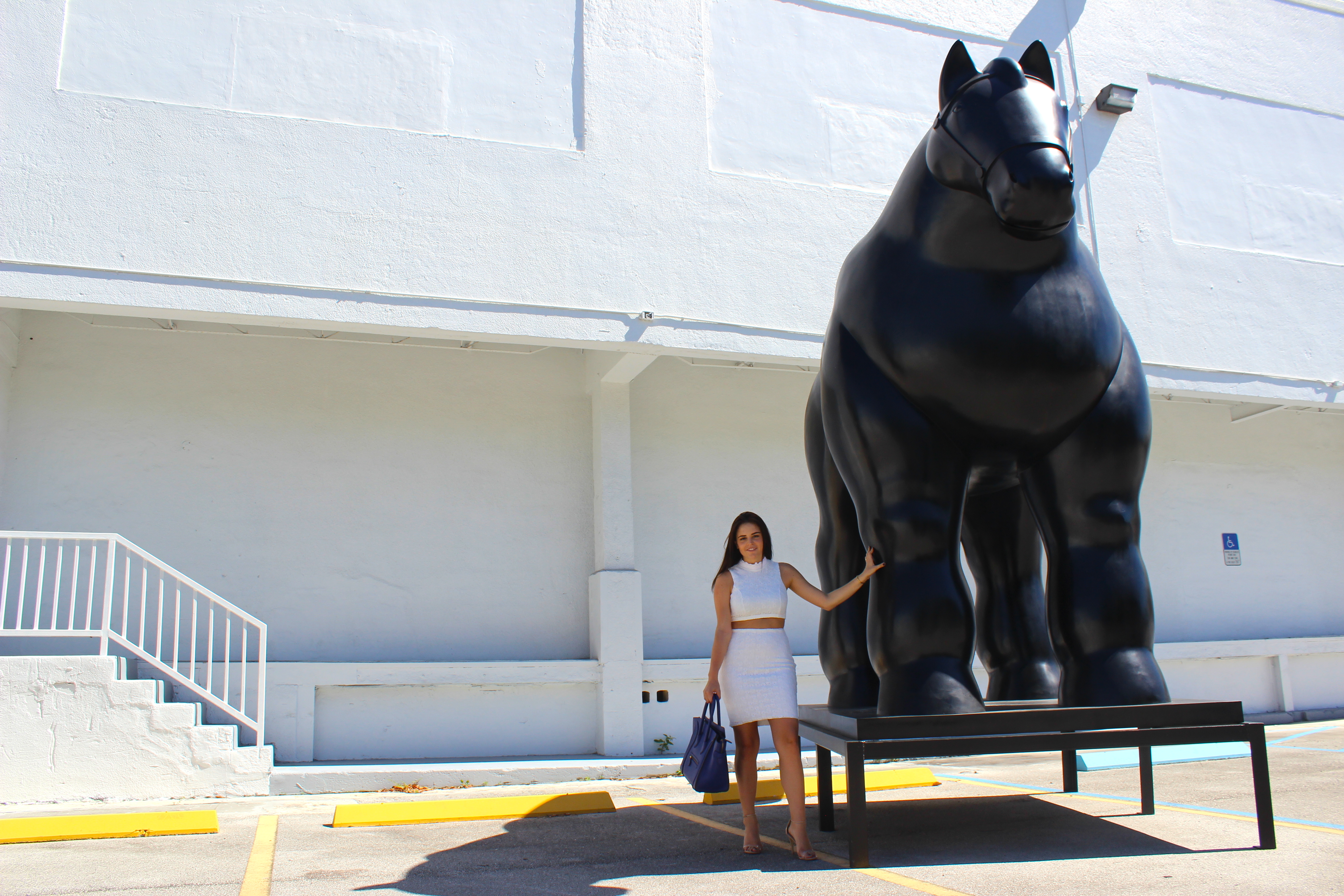 "Space Station" Julio Larraz
"Vailes Marineris" Julio Larraz
"Man Walking" (1999) Botero
Photography by Salome Arango