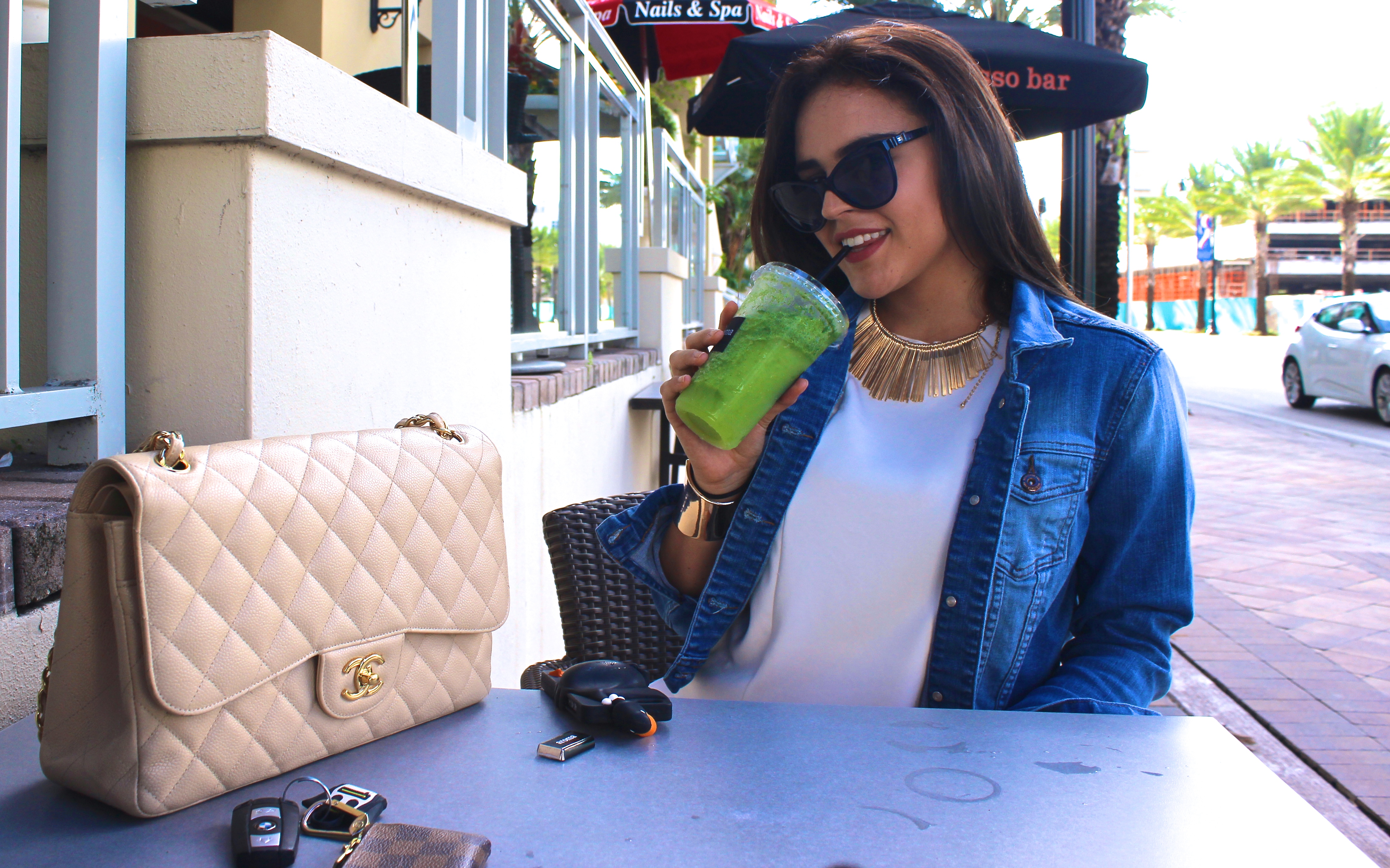 The whole "no white after labor day" rule does not exist in my closet, nor in Miami. The transition to fall hasn't really struck when the temperatures still peak in the 90s mid day. White is an essential, fresh and elegant color that is easily paired with any pattern, texture and/or color. In the spring, I love pairing my little white dresses with a pop of color, but when it comes to fall I like to keep the look simple and chic (not salty today).
This past Sunday, I took my sisters and a friend out for a late lunch and coffee date. I have a new found obsession with quinoa and limonanas (frozen mint lemonades). I want to feel casual, comfortable and chic, so I paired a simple white pair of shorts and shirt with denim and nude, I love expressing myself through what I wear. It's the best way to say something without actually saying it.
Always dress to kill.

Shirt Tobi
Shorts Forever 21
Belt J. Crew
Necklace and Bracelet Forever 21
Purse & Sunglasses Chanel
Photography by Salome Arango