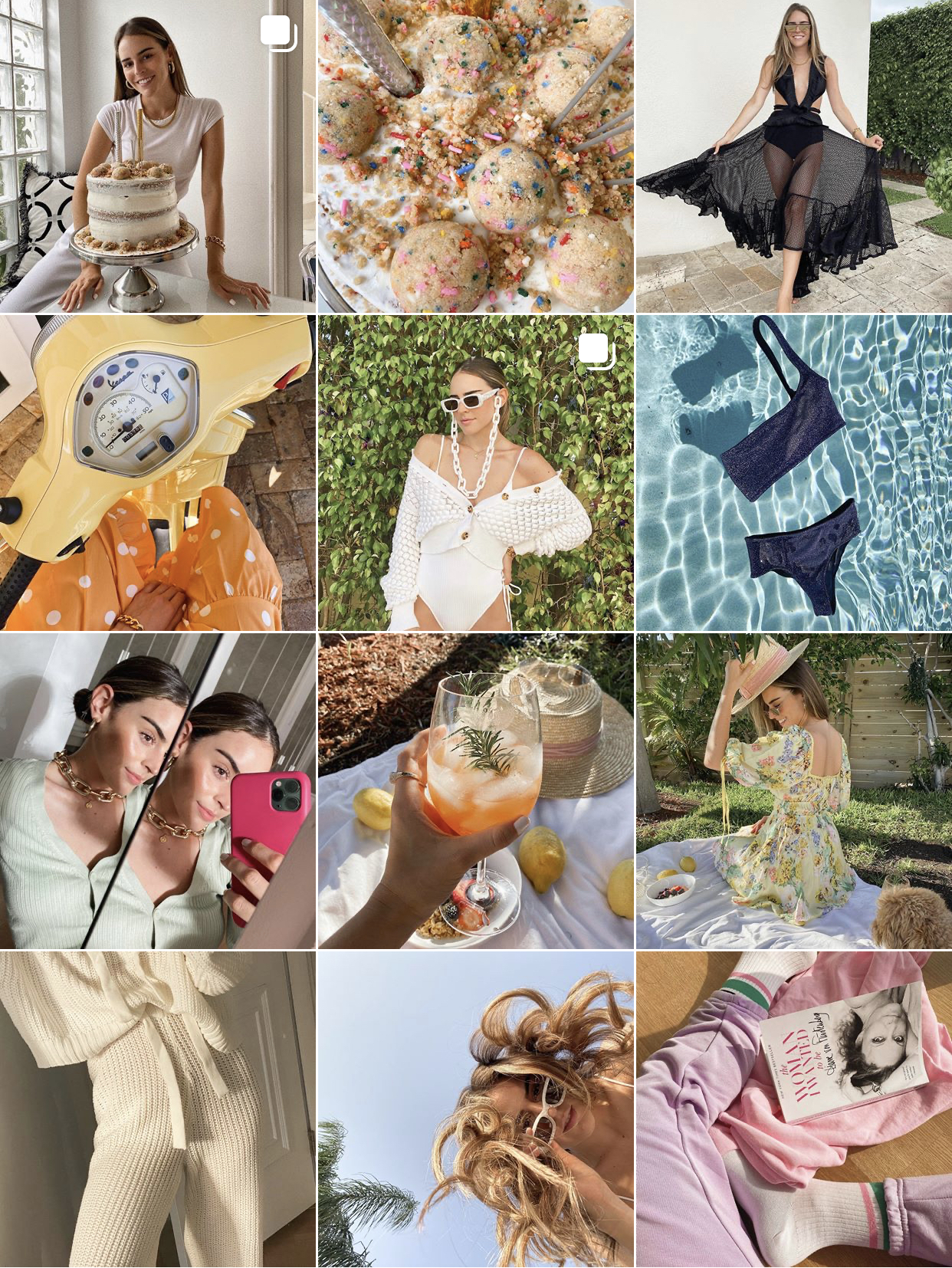 Since leaving the house is not an option, it has led me to become more creative when creating content.
Practice & Prep
I have realized that the more you shoot, the easier it gets. Depending on what I am shooting I will take a few test trials earlier on in the day or the day before to practice my angles, feel out different backgrounds, and analyze outfit details so I can see what I like/don't like.
Shop This Look

Lighting
Call me crazy, but I basically studied the well lit areas of my house. After practice, I discovered that the best time to shoot in my room is at 6:50 P.M. and when shooting outside, anywhere from 5-7 P.M. works! Start off by figuring out the golden hour times in your area and see suits your aesthetic.
Editing Apps
I shoot all my photos and videos on my iPhone 11 Pro and edit on multiple different apps. I play with presets and filters on Lightroom and VSCO (follow me HERE to see which filters I use) and use apps like Retouch to get rid of distracting objects like light-fixtures or wall plugs and Facetune to smoothen or detail parts of my photos.
Shooting Equipment
It is worth investing in a tripod if you're quarantined alone and don't have anyone to shoot you. I purchased THIS ONE from Amazon and love it to shoot my IGTV and Youtube Videos. It comes with an adjustable ring light and a wireless remote to snap your pictures.
Mirror
If you watched my latest Youtube video, you know how in love I am with the mirror I purchased. It sits so well in my room and has honestly been a lifesaver! Mirror selfies are sometimes the easiest to shoot and a quick way to show off your cute outfits before stepping out the door and into your living room or kitchen. Shop mine HERE, it's currently on sale!
Inspiration
Some ideas don't necessarily come to mind as easily as others. If anything comes to mind write it in your notes ASAP so you don't forget. I've found some amazing ideas while scrolling on Instagram and saved them in a folder titled "post inspo" so I can look back at them later when content planning. I love going on Pinterest for more editorial inspiration. It is actually where I cam up with my picnic posts. I also found so many tips and tricks on Tik Tok! People love to share their hacks and they've been EXTREMELY helpful!