Marrakesh had always been on the very top of my bucket list. There was something about Morocco that alway intrigued me so when Ignacio said we were going, I teared up.
Yes, I got very, very excited and you can probably tell by how much I wrote. I truly wrote this for myself as somewhat of a diary entry to remember a lot of the details and I included a TON of photos (more than what I posted on my Instagram).
This trip was so special. I can't say thank you enough to Ignacio. He truly spoiled me with this trip. So Ignacio, thank you and I love you.
July 23rd, 2019 Paris ✈️ Marrakesh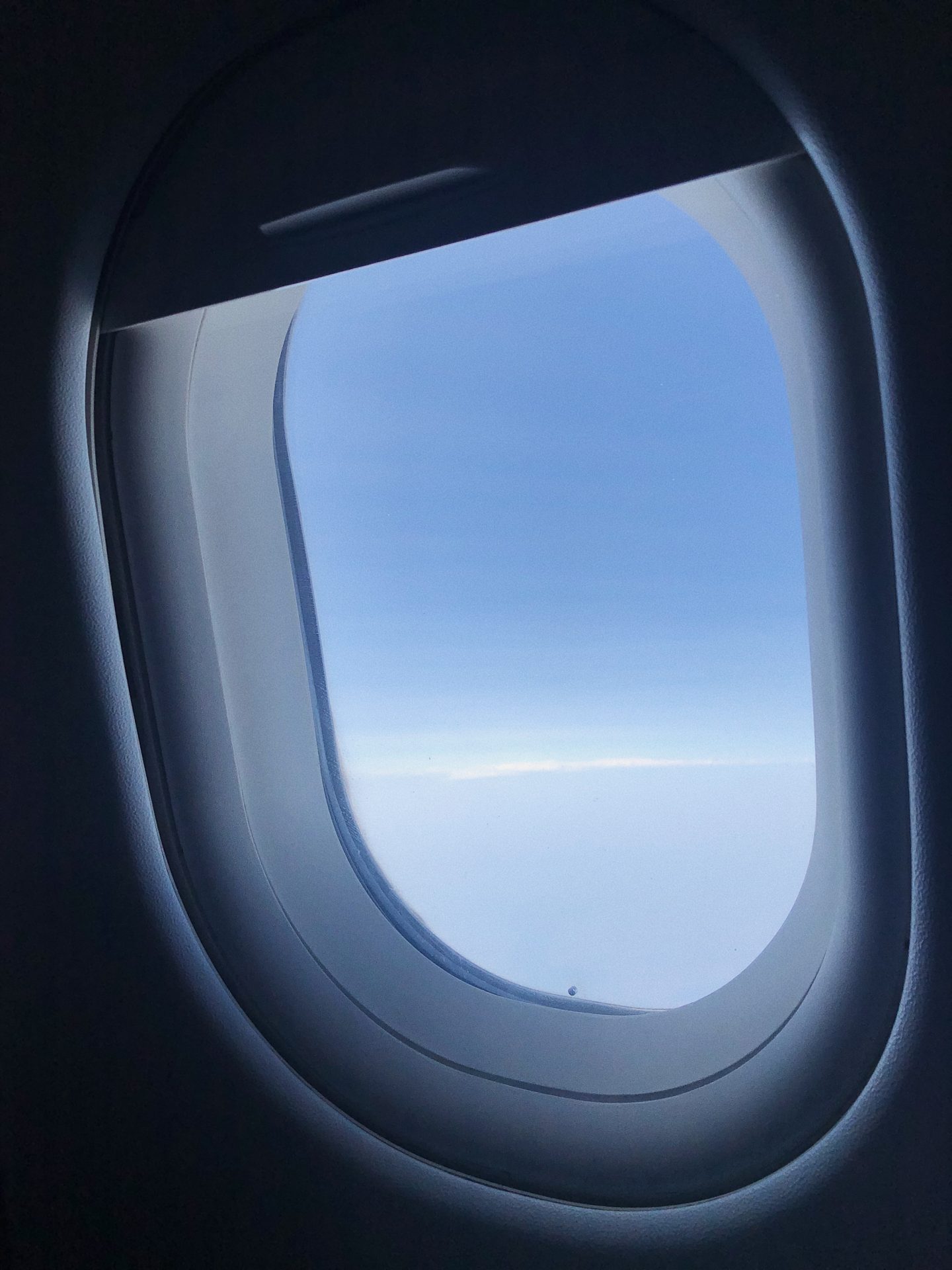 We arrived in Marrakesh and checked into the beautiful Amanjena. My jaw was on the floor to the point where I couldn't even care how starstruck I looked. I'm pretty sure that I said the word "wow" more on this day than I had in my entire life.
Amanjena translates to "peaceful paradise."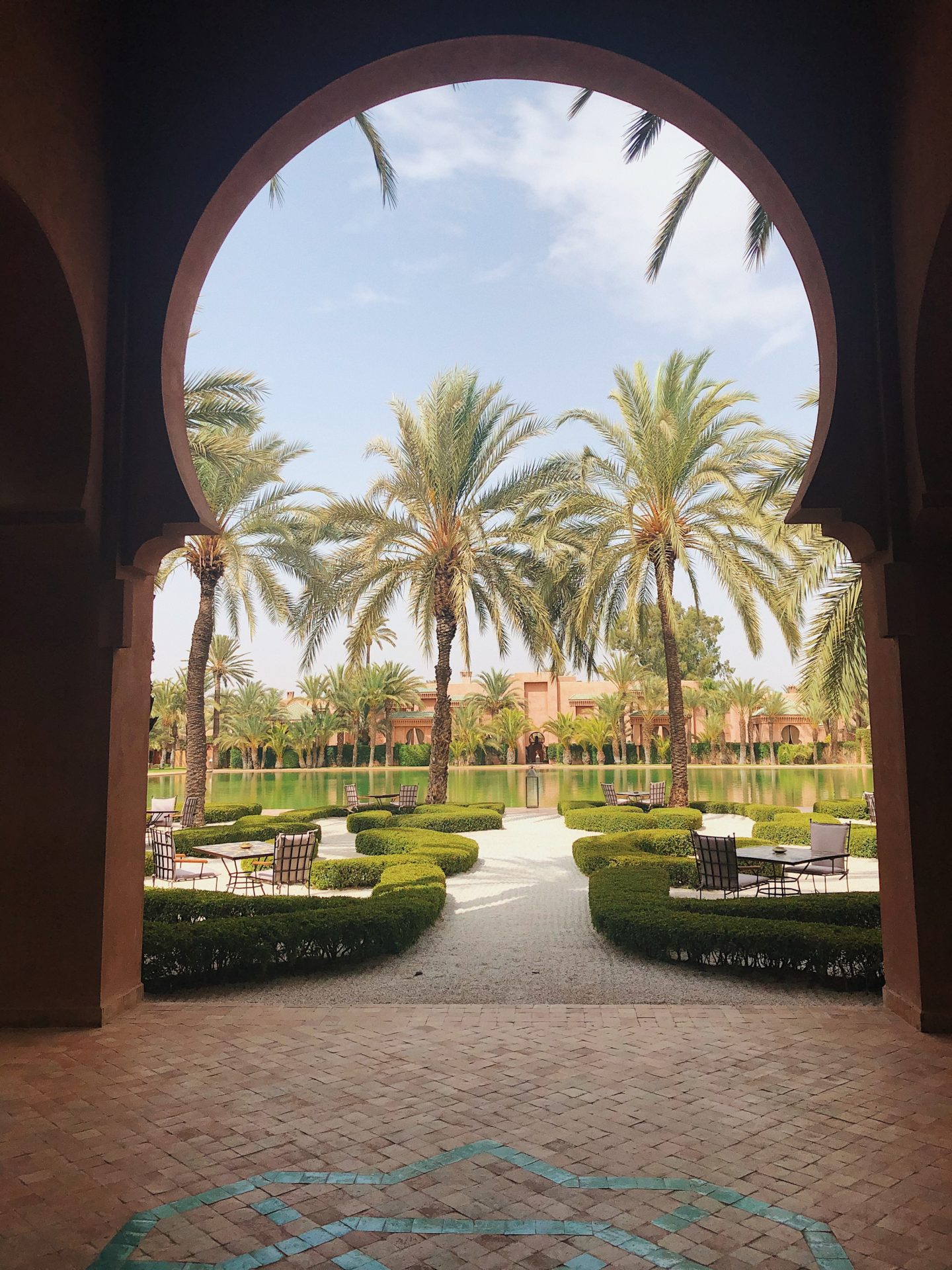 We knew we wanted to immerse ourselves as much as possible during these three days, so we booked dinner at the hotel's Moroccan restaurant. As if the hotel wasn't pretty enough, we walked through a door and I said "wow" 100 times more. I was mind blown the entire dinner by the beauty of this restaurant. The lamb tangia and caramelized onion covered couscous were so delicious it is making my mouth water as I write this. However, I couldn't stop staring at the marble pillars and decor the entire night. T'was truly a sight to see.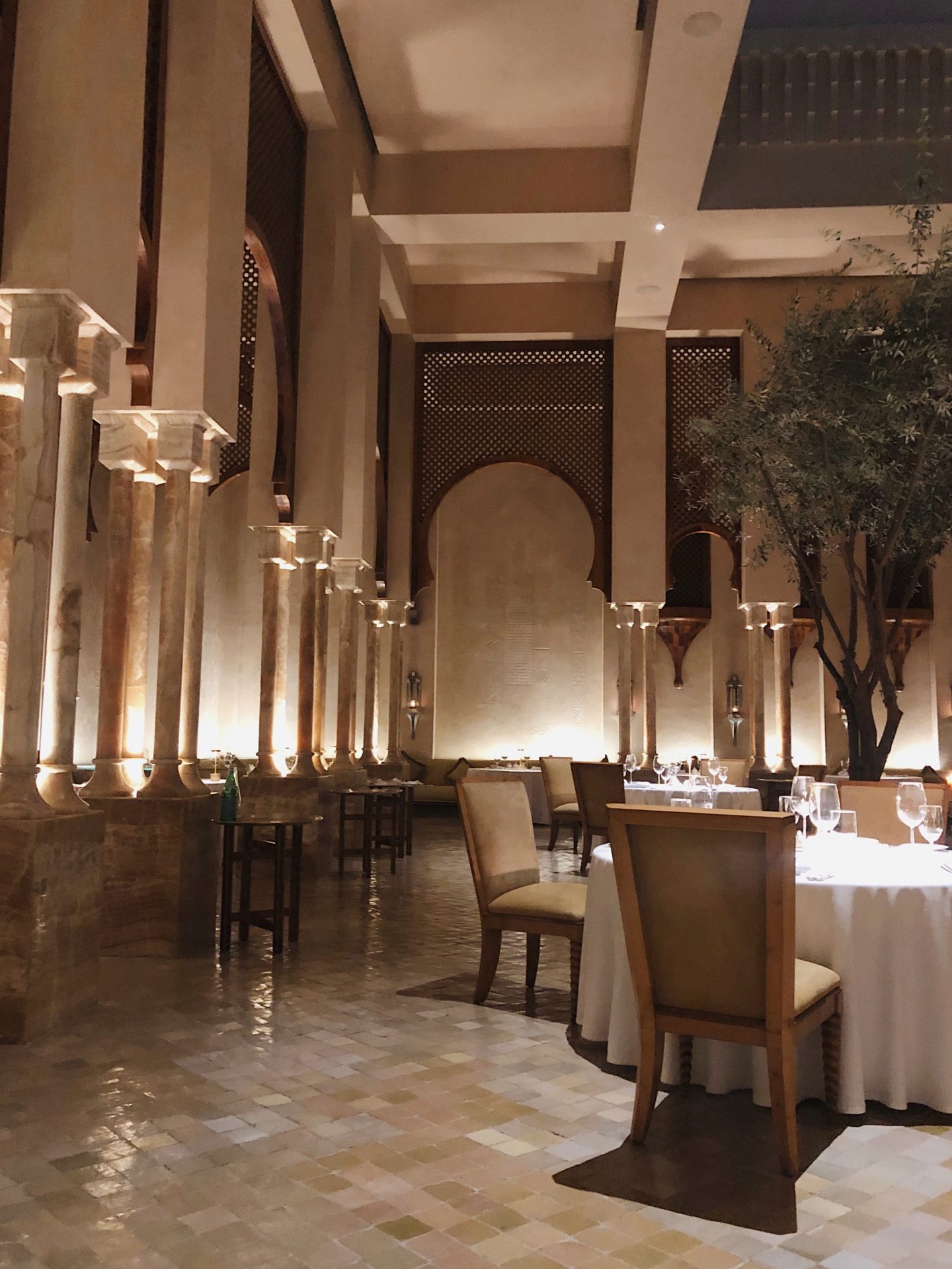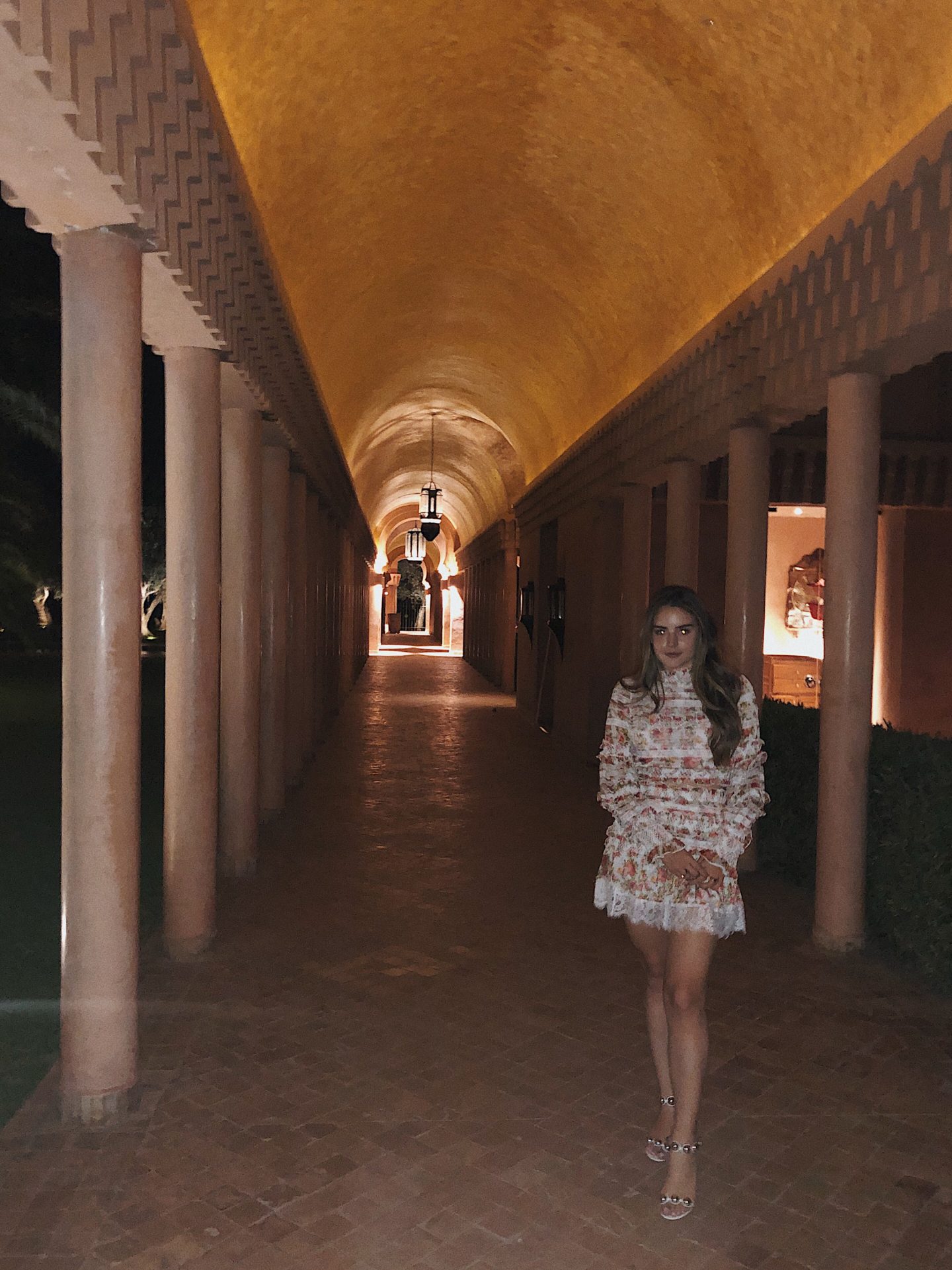 July 24th, 2019
Woke up early for breakfast to accompany the boys before they were off to play golf. I ordered an açaí bowl and tea and stayed by the pool area after they left just soaking it all in.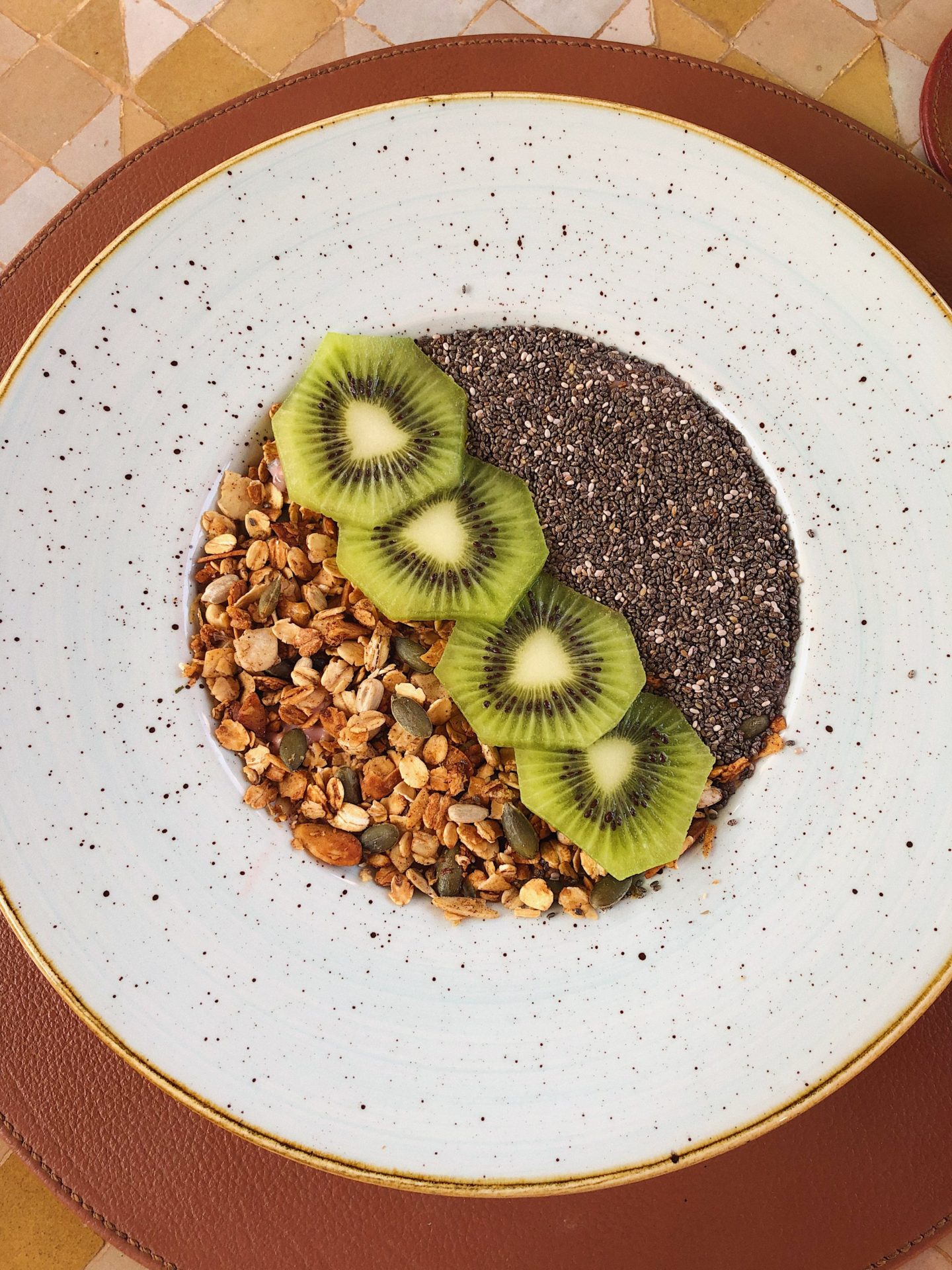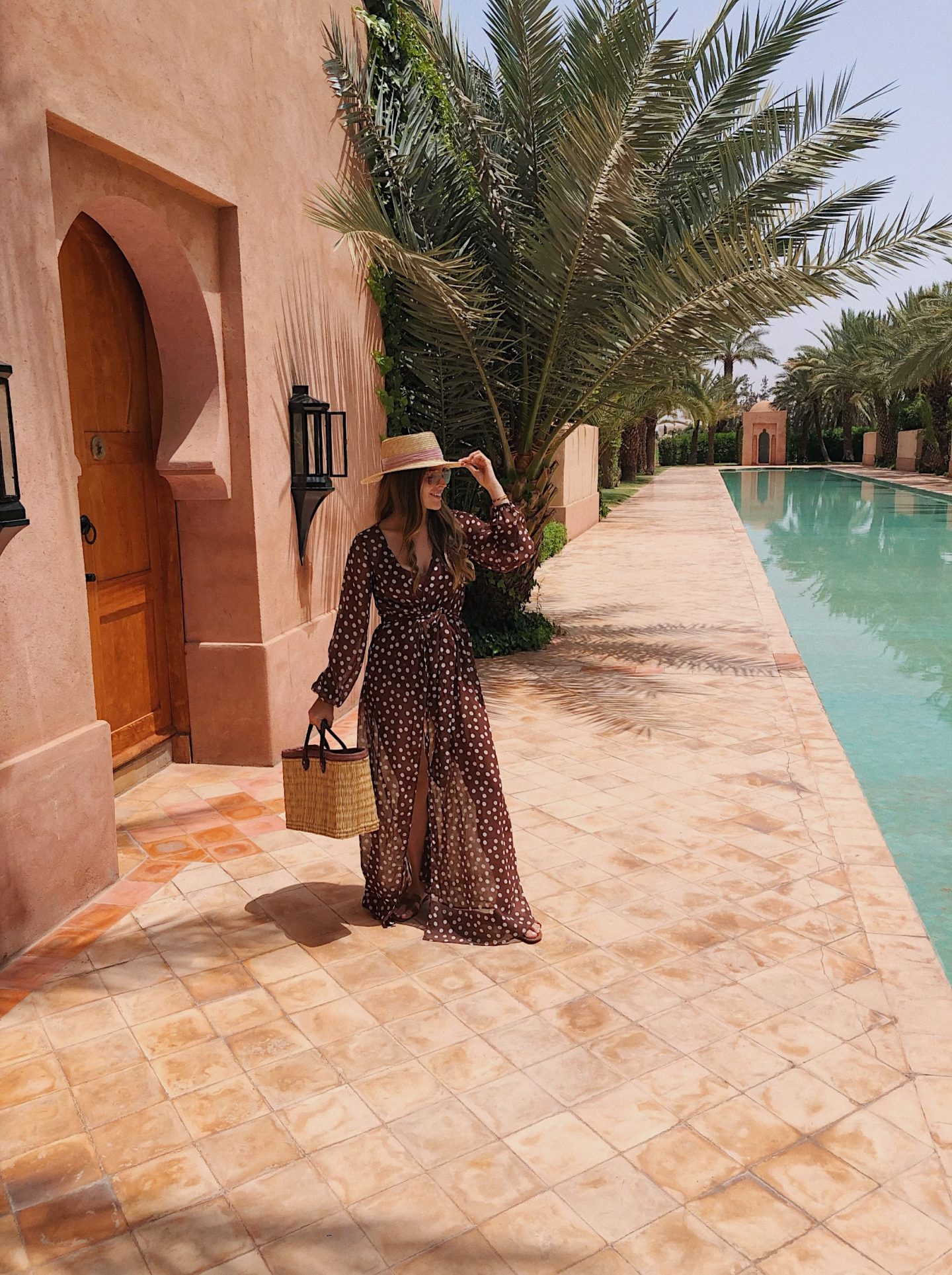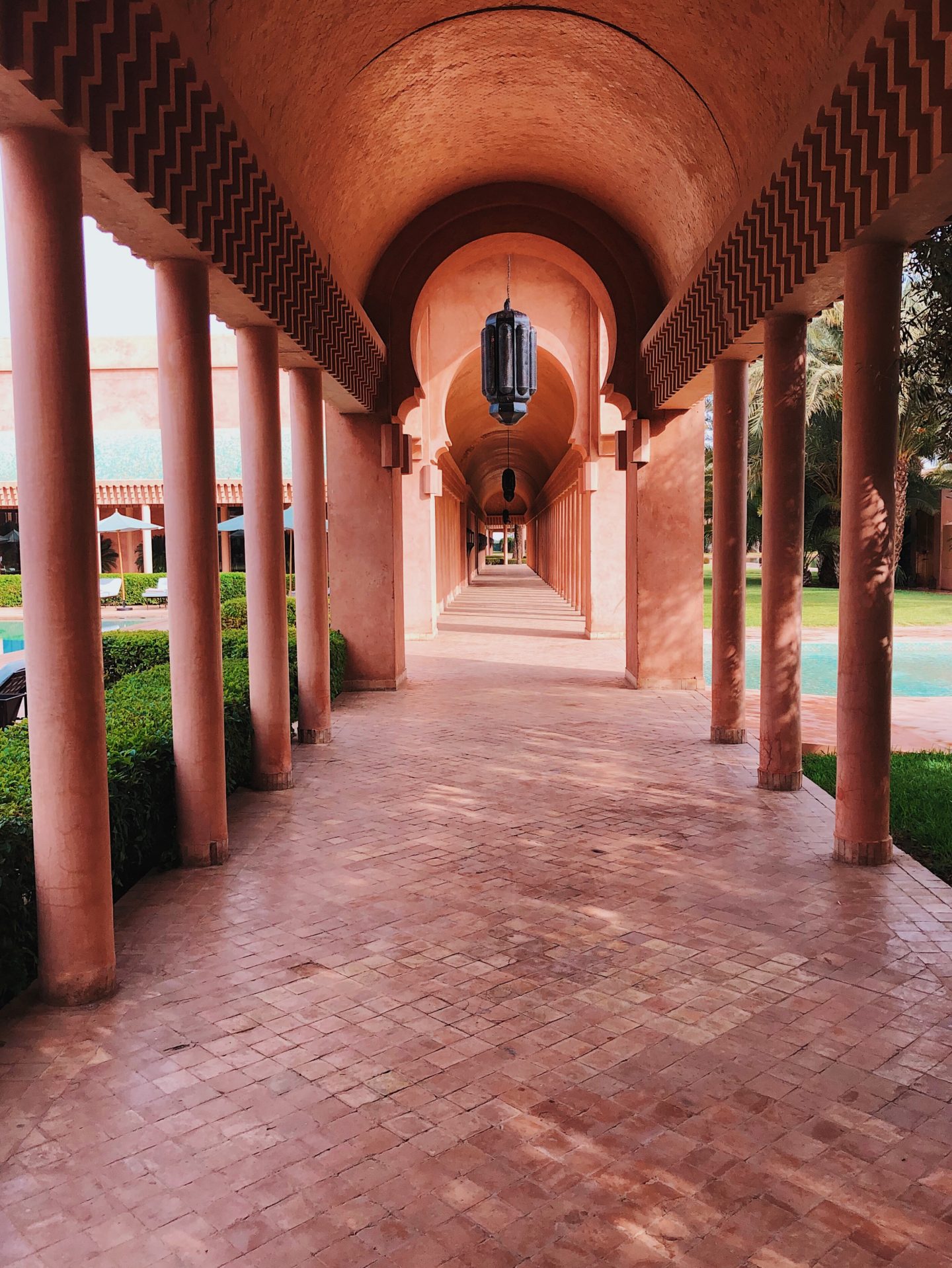 I then roamed around the hotel and headed back to the room to take a bath. Once I walked into our patio area, my Instagram lightbulb lit up. I came up with an amazing photo idea but was all alone to execute it. So, thank god for selfie timer. See my most successful attempt below.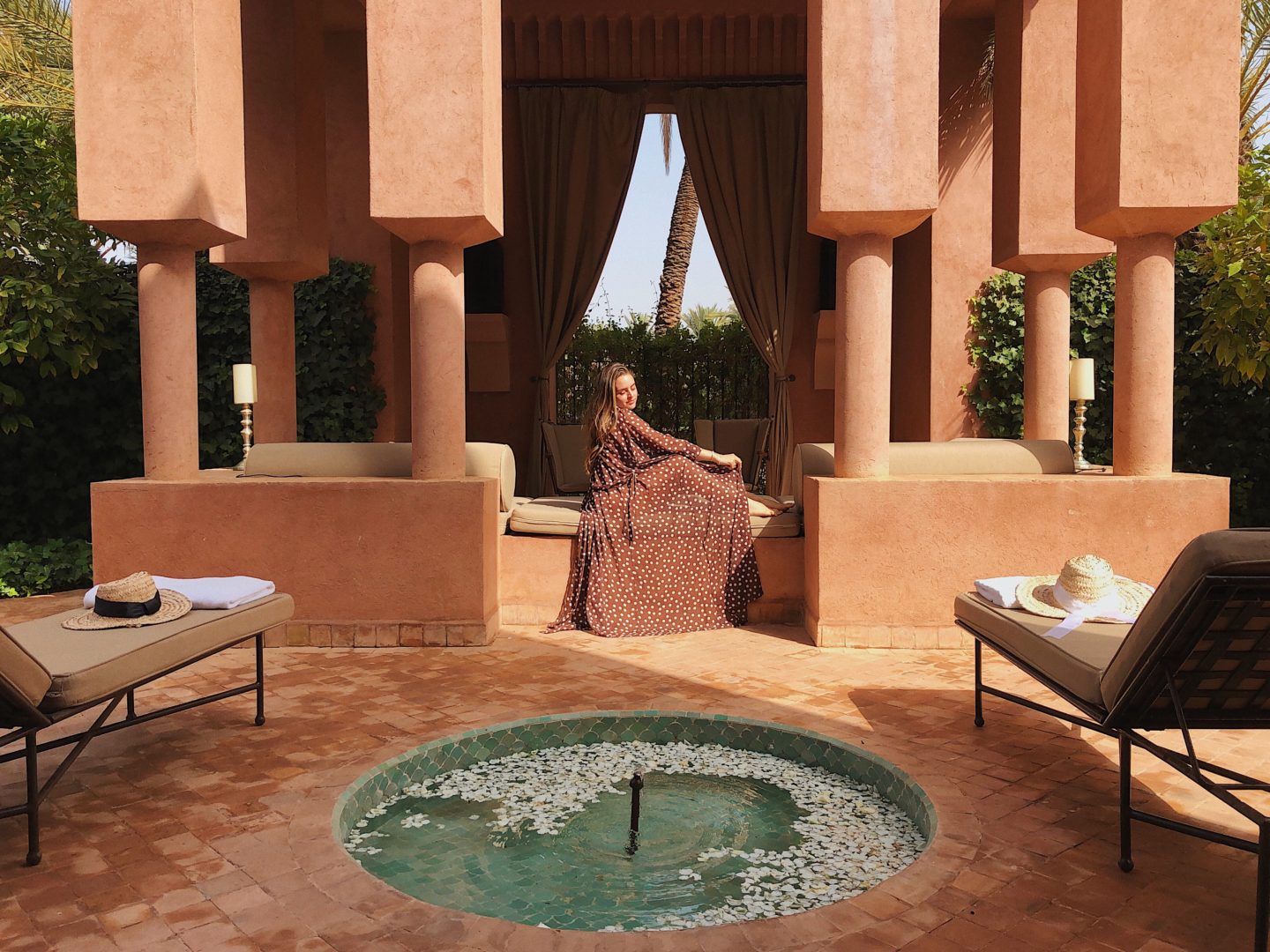 I am extremely proud of myself and truly wish I had a clip or photo to show how I engineered a tripod out of decor pillows and and a desk chair. Not to mention, the amount of times I went back and forth to tap the camera button. The clear definition of "doing it for the gram."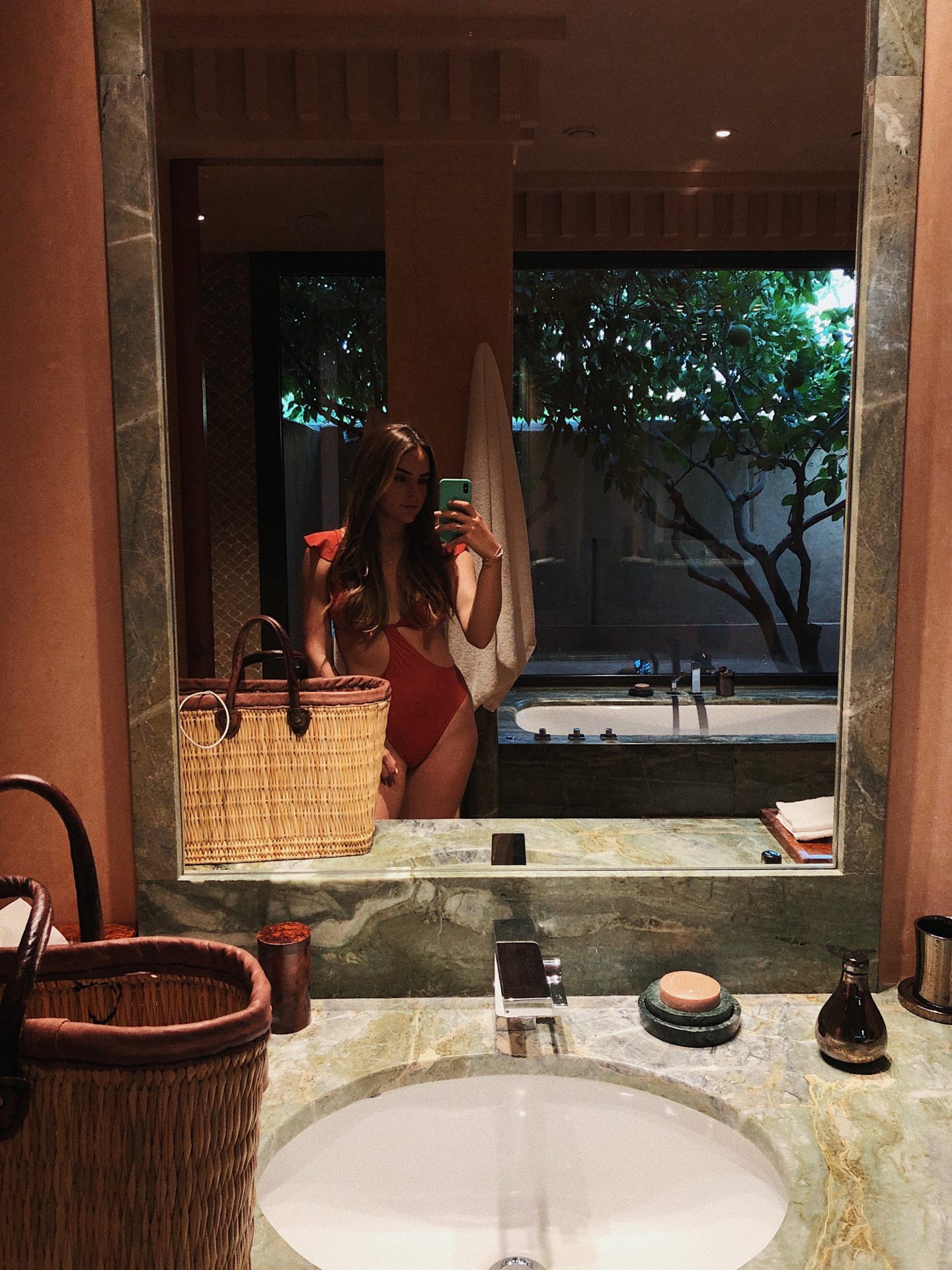 Following my long and much needed bath, I met the boys by the pool for juice and lunch.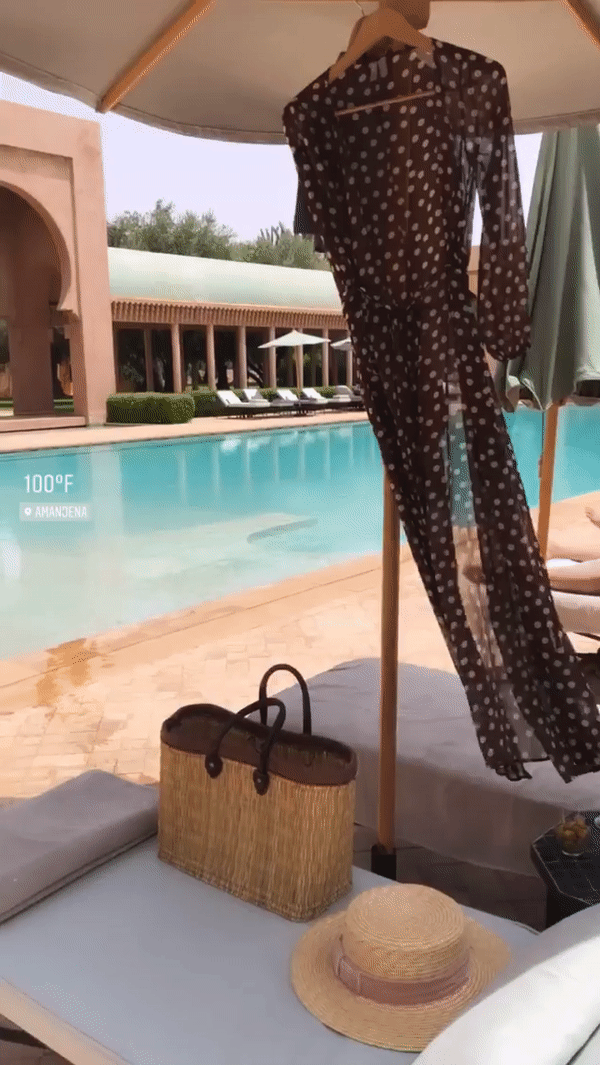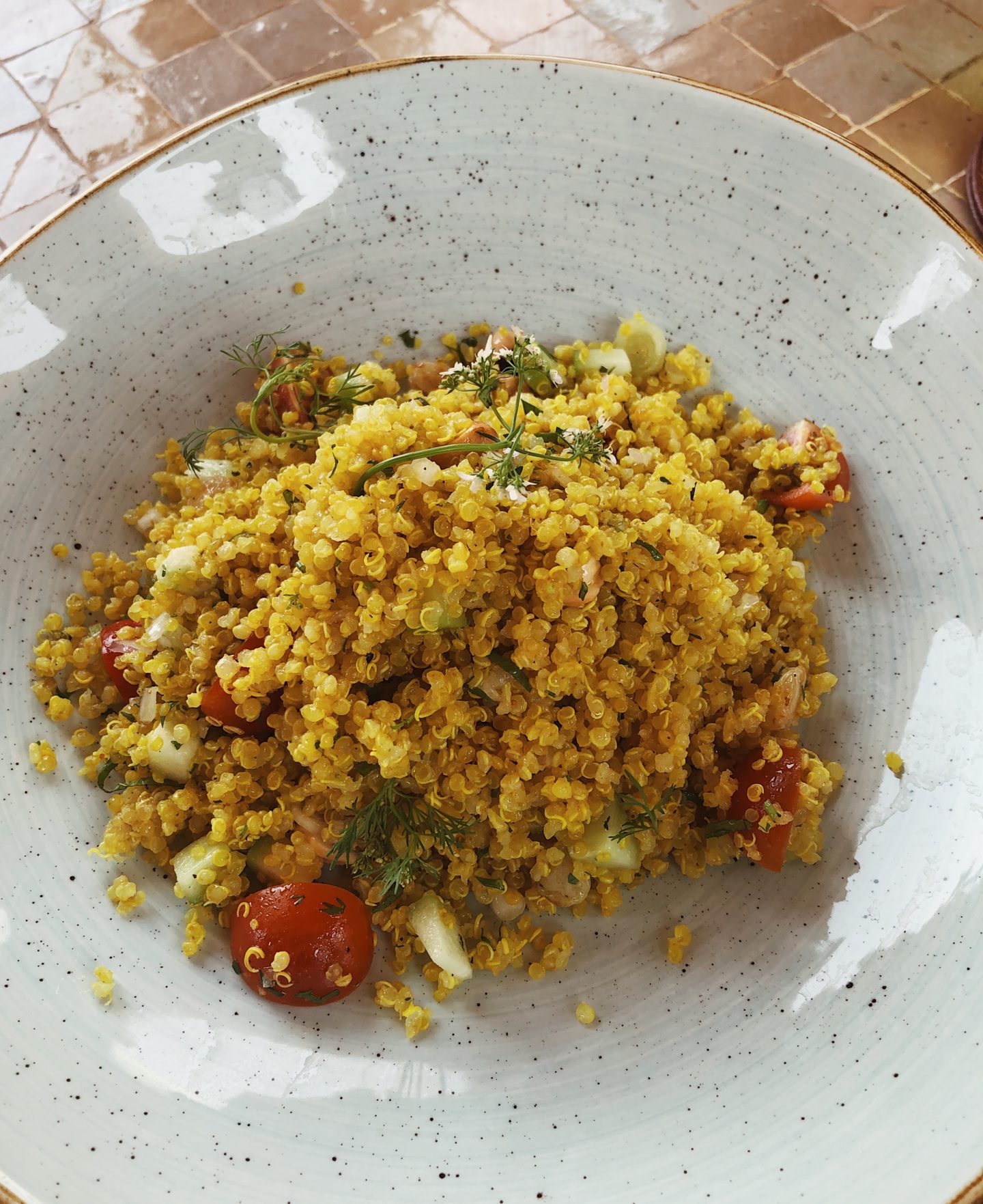 We waited until the afternoon to head into the old town of Medina. Our first stop was the Bahia Palace which is now open to the public and still used for official events.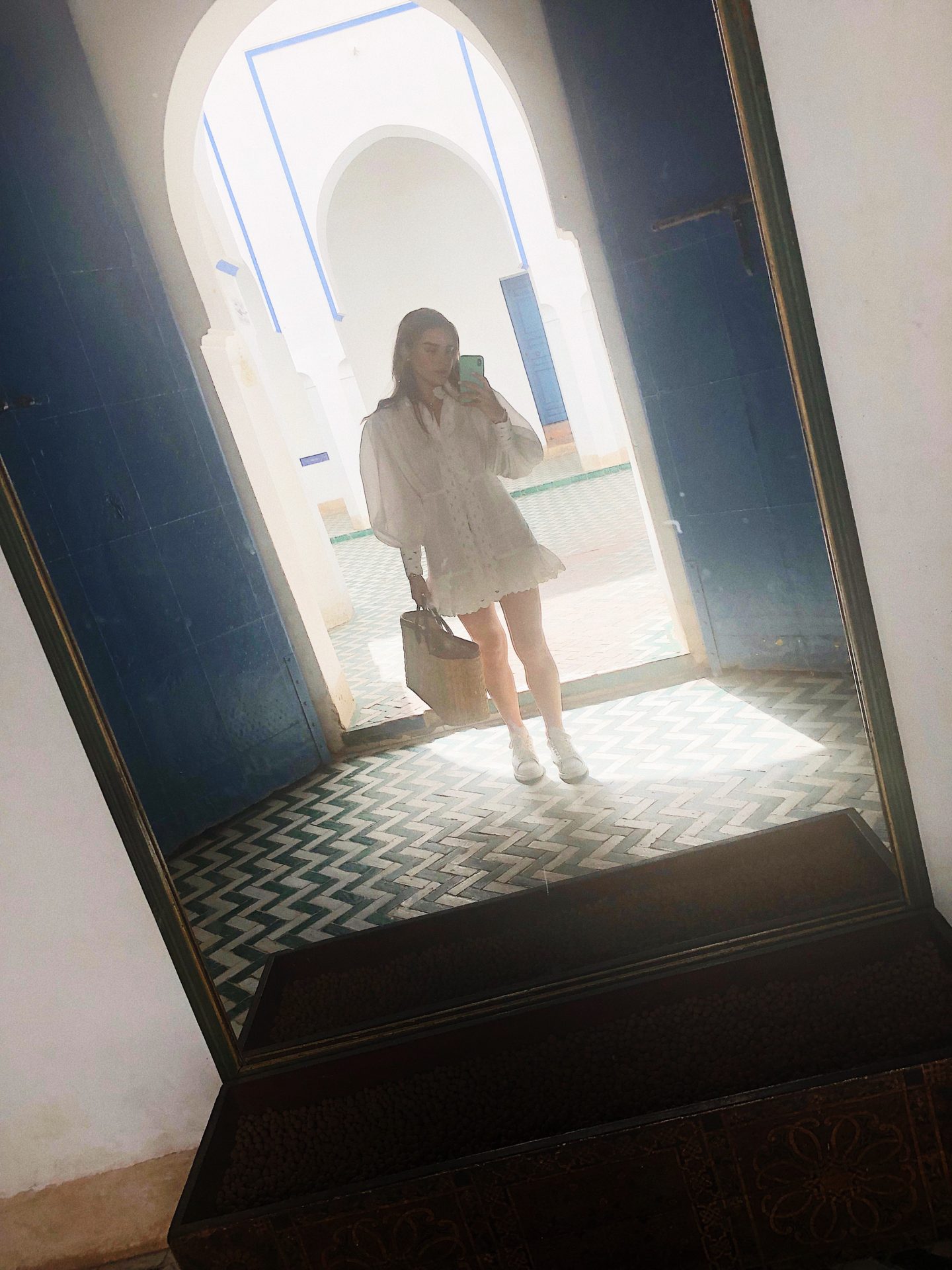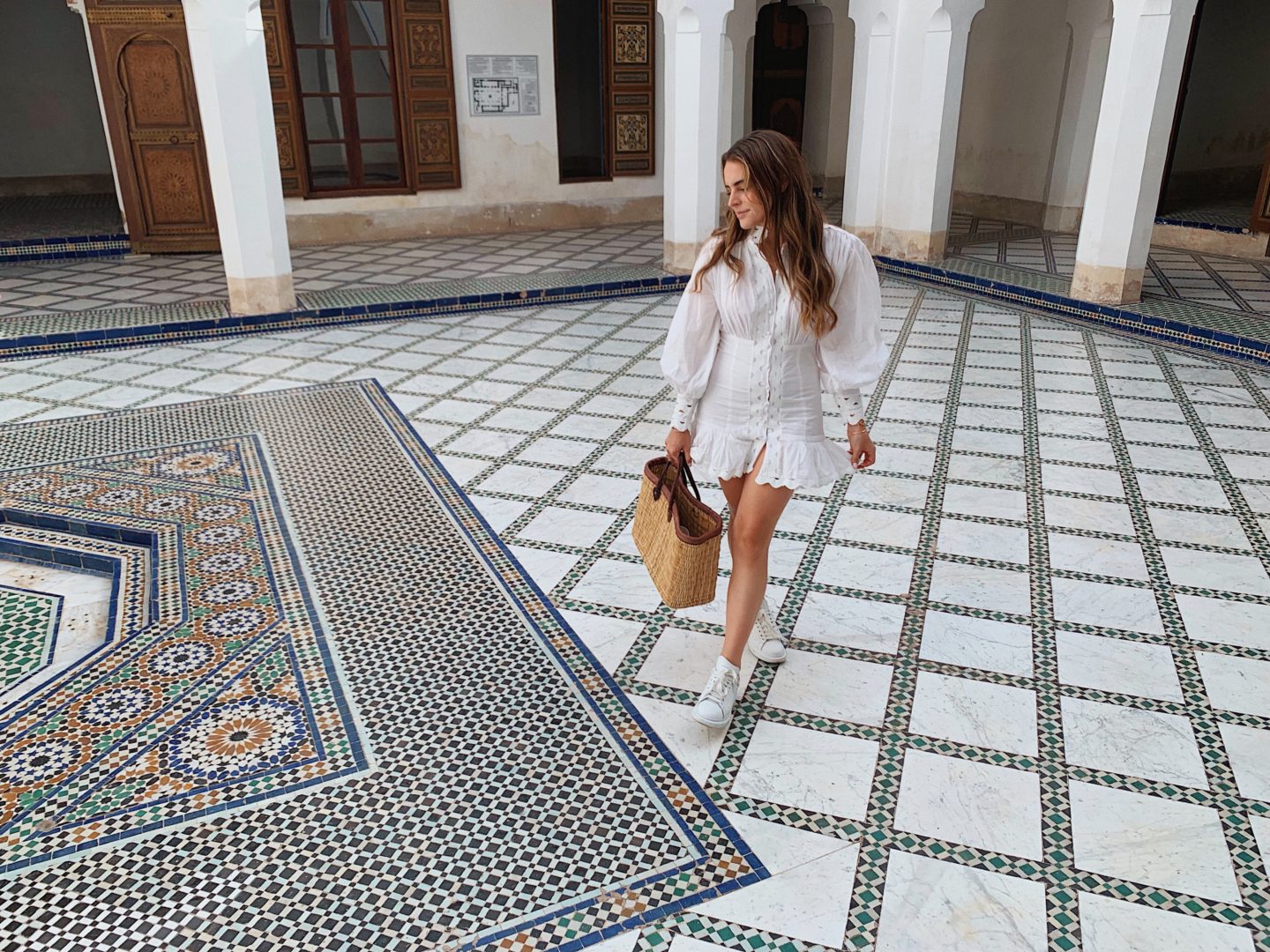 We stepped into the streets of Medina. The plaza was filled with snake charmers, monkeys, and tons of food stands. We approached the snake charmers where I was clearly not brave enough. However, I did approach the fruit stand and got the "mixed juice" which was DELICIOUS! (Sad I didn't get a large).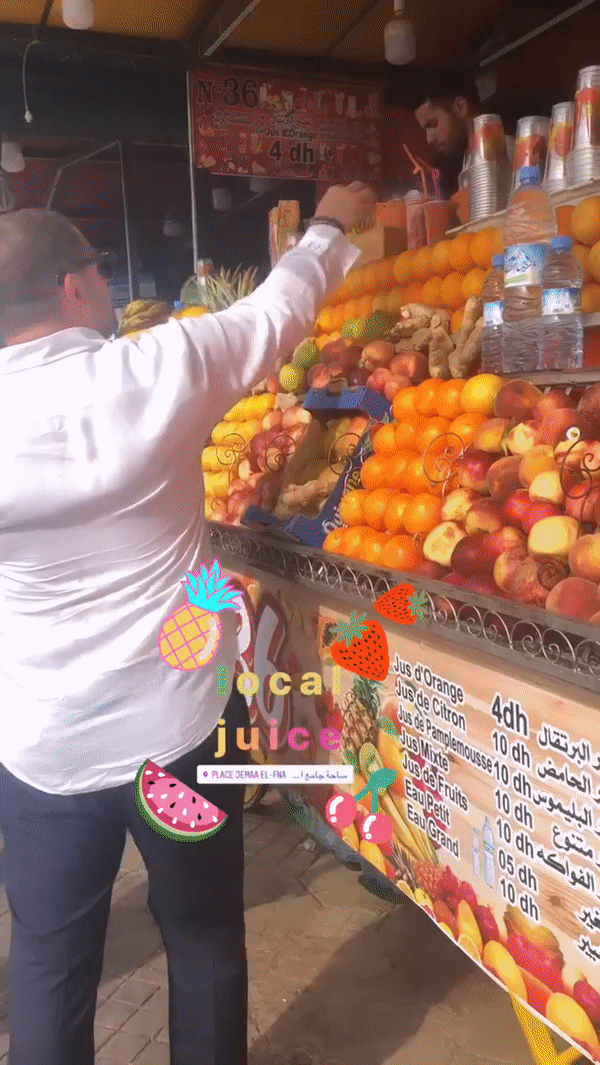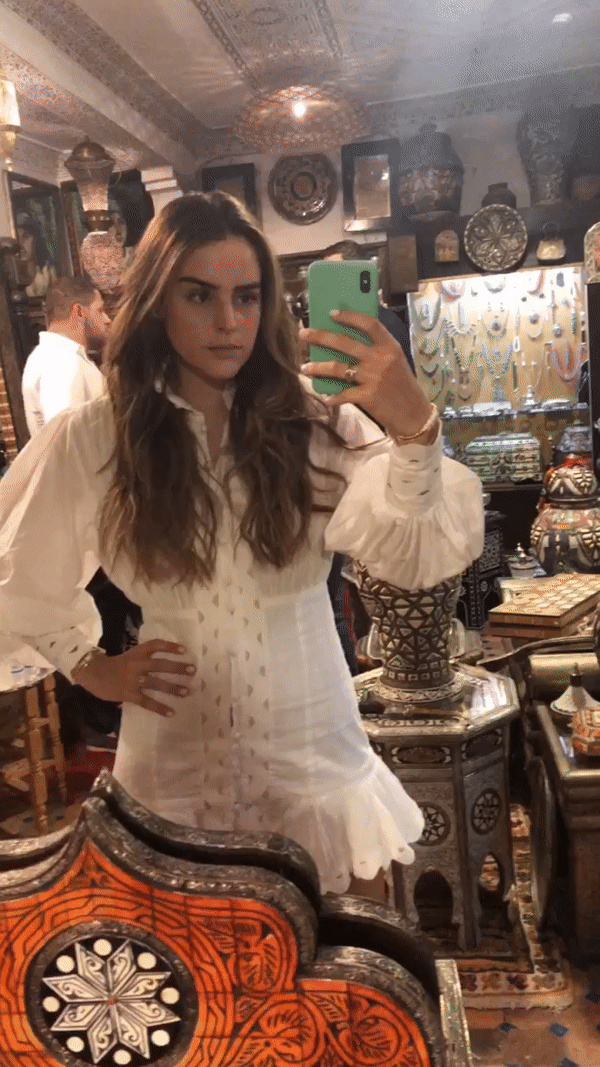 After roaming the souks of Medina, we headed to the famous hotel La Mamounia for drinks. We enjoyed the beautiful gardens and I watched in shock as people ran in the heat, now that is dedication!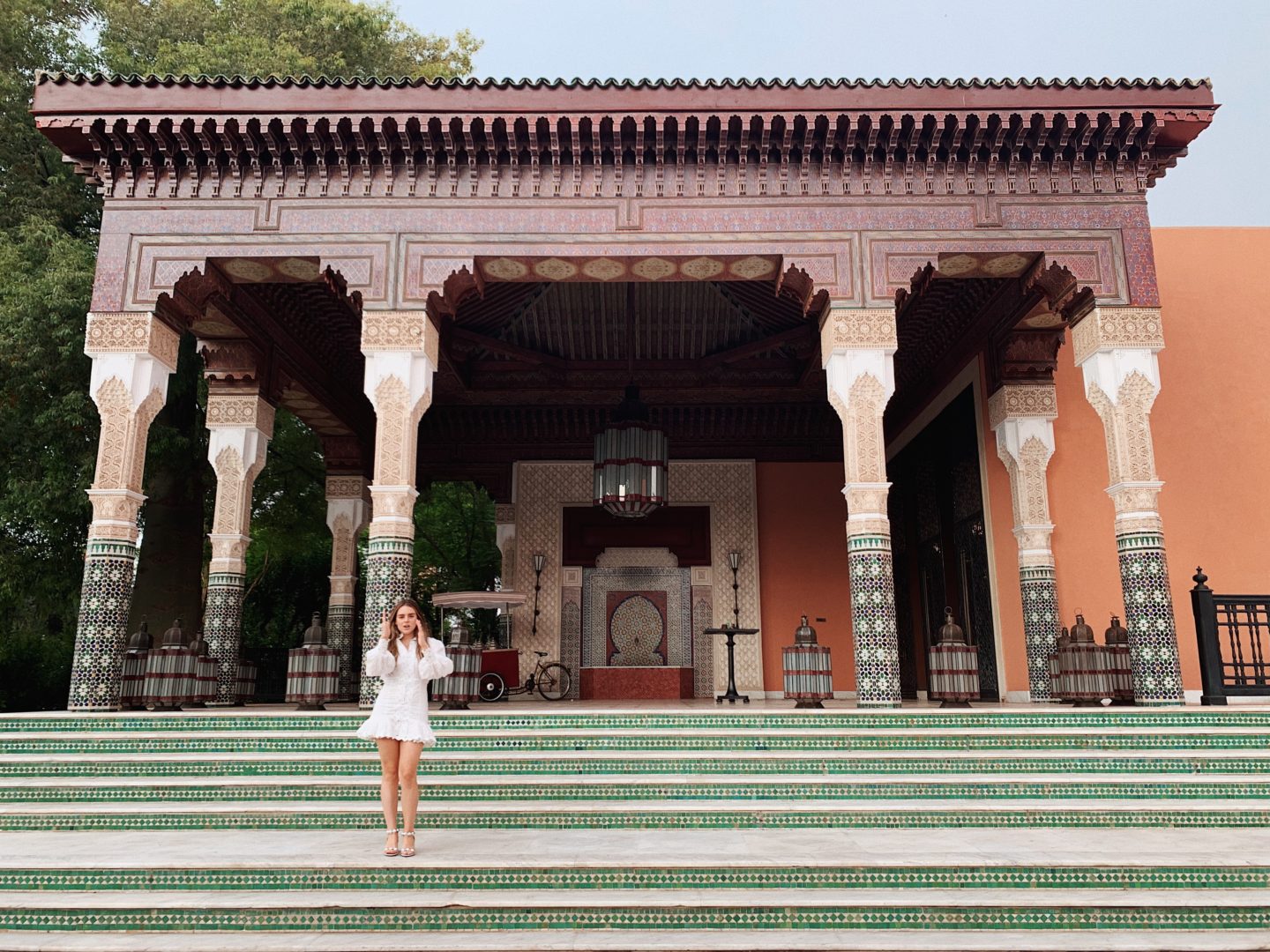 After drinks, we headed next door to The Royal Mansour and it was truly a sight to see. T entrance alone was breath taking. It had all different types of tile designs and the spa looked like a glimpse of heaven.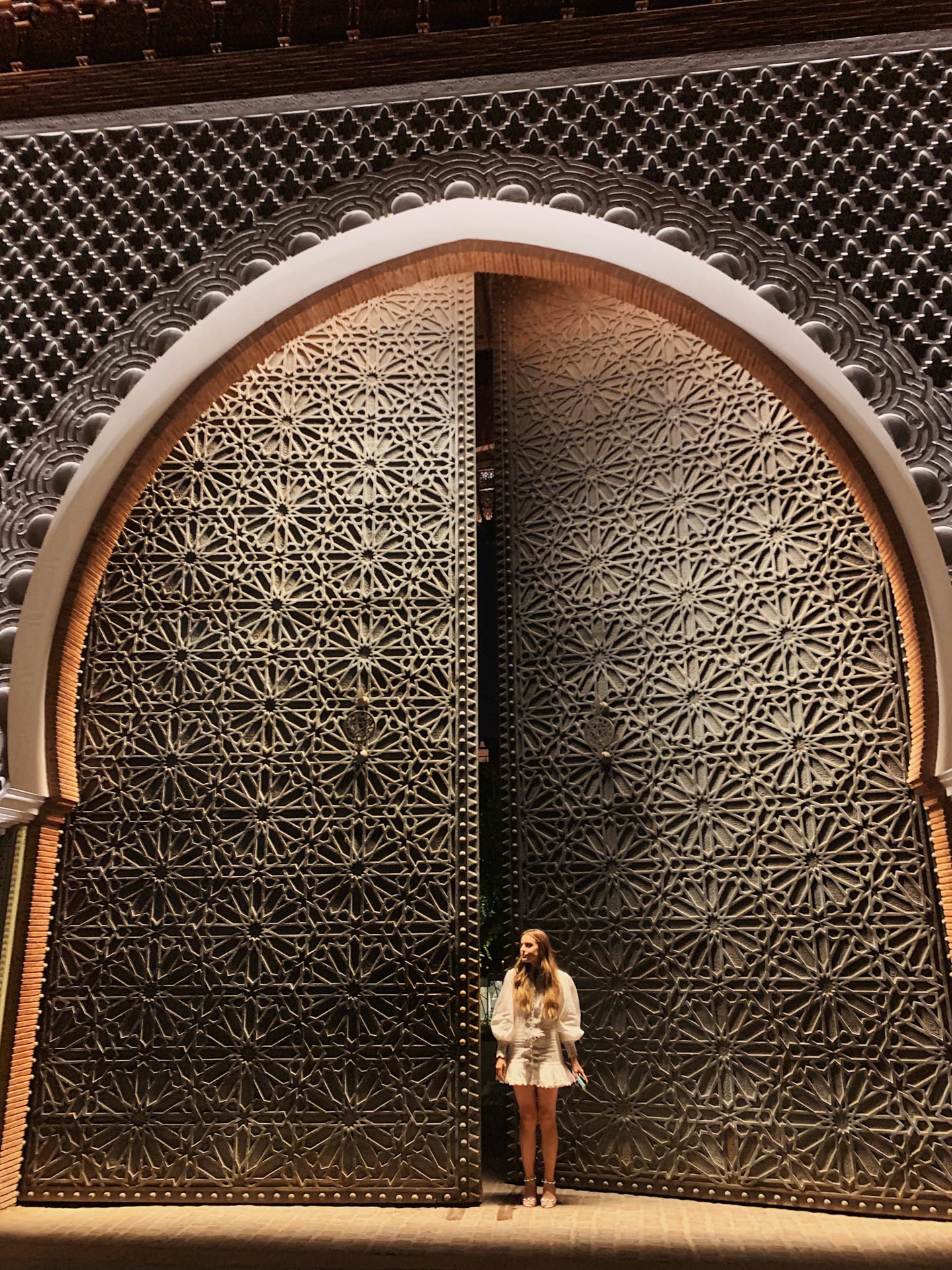 July 24th, 2019
We woke up bright and early to drive out the Agafay Dessert to ride dune buggies. I HIGHLY recommend doing the dune buggy tour! I will most definitely be back either on a buggy or on a camel.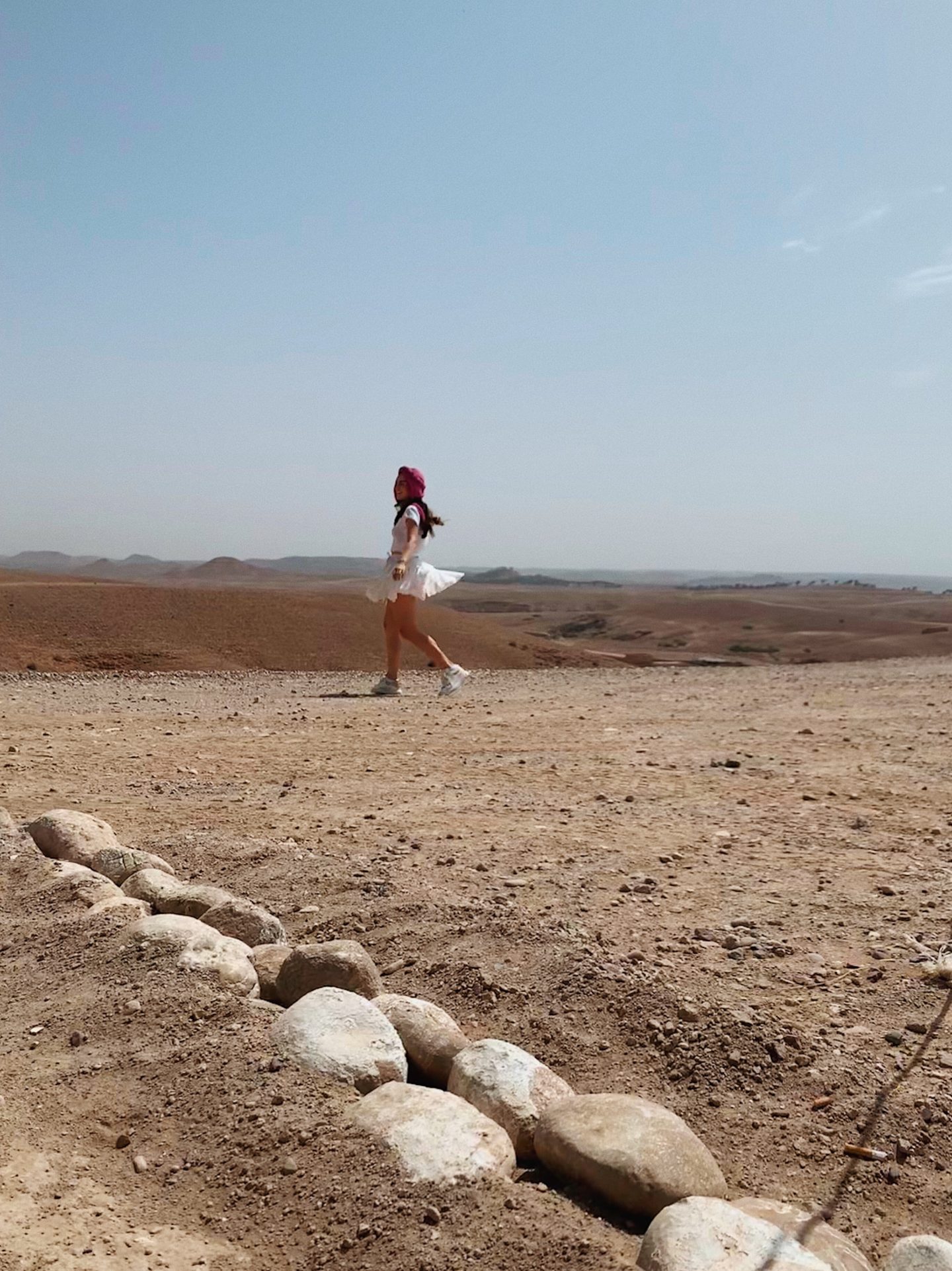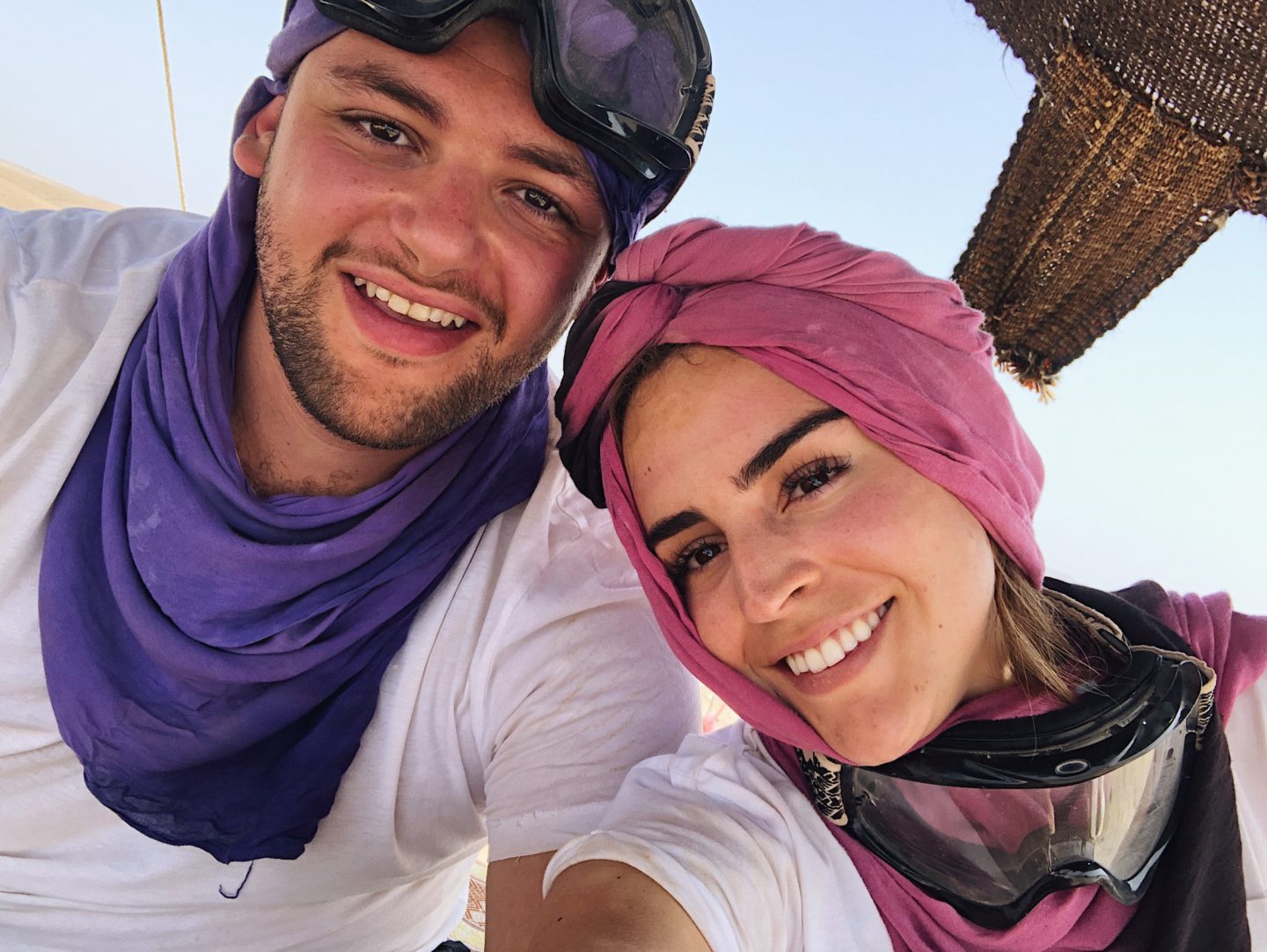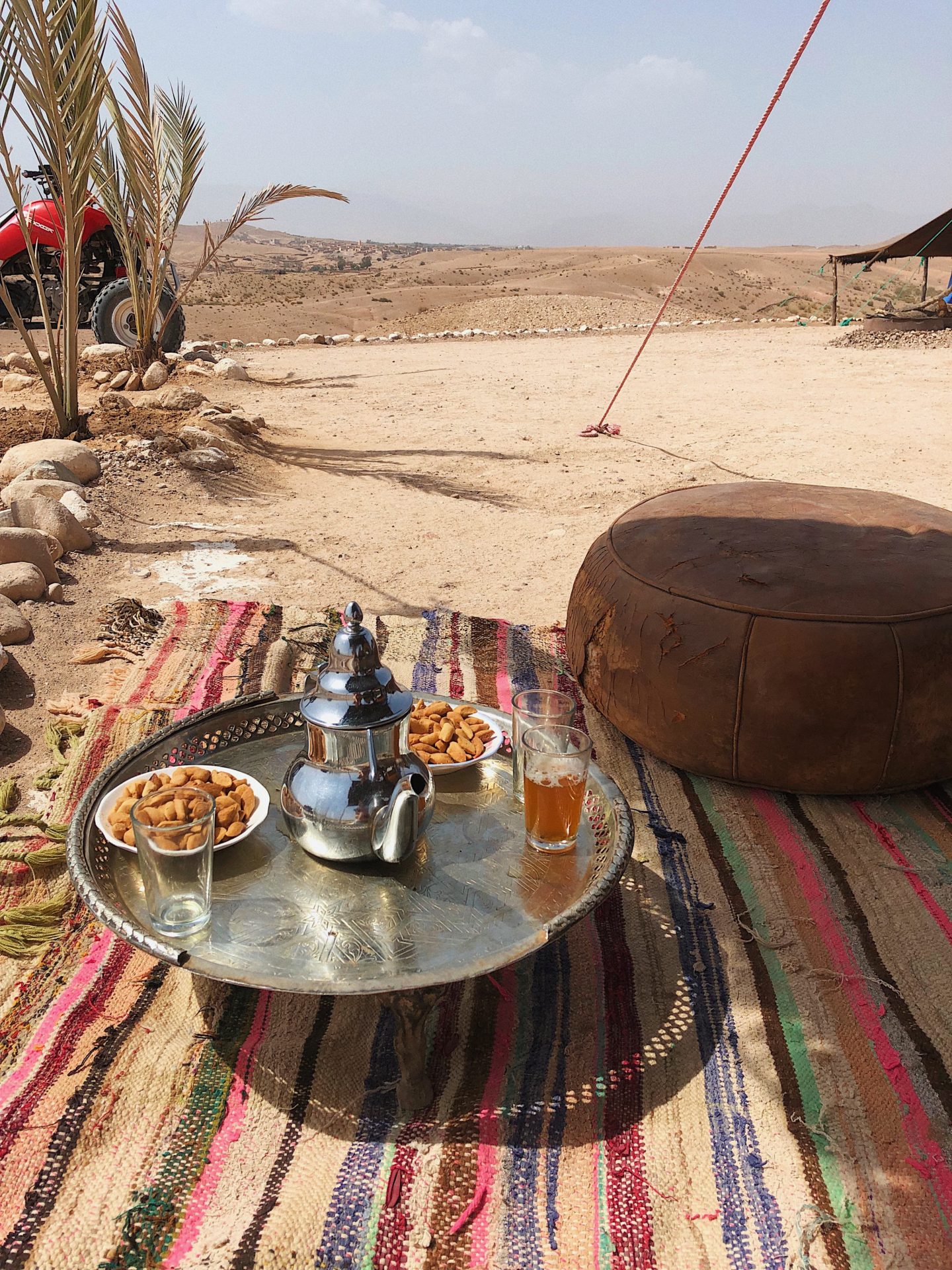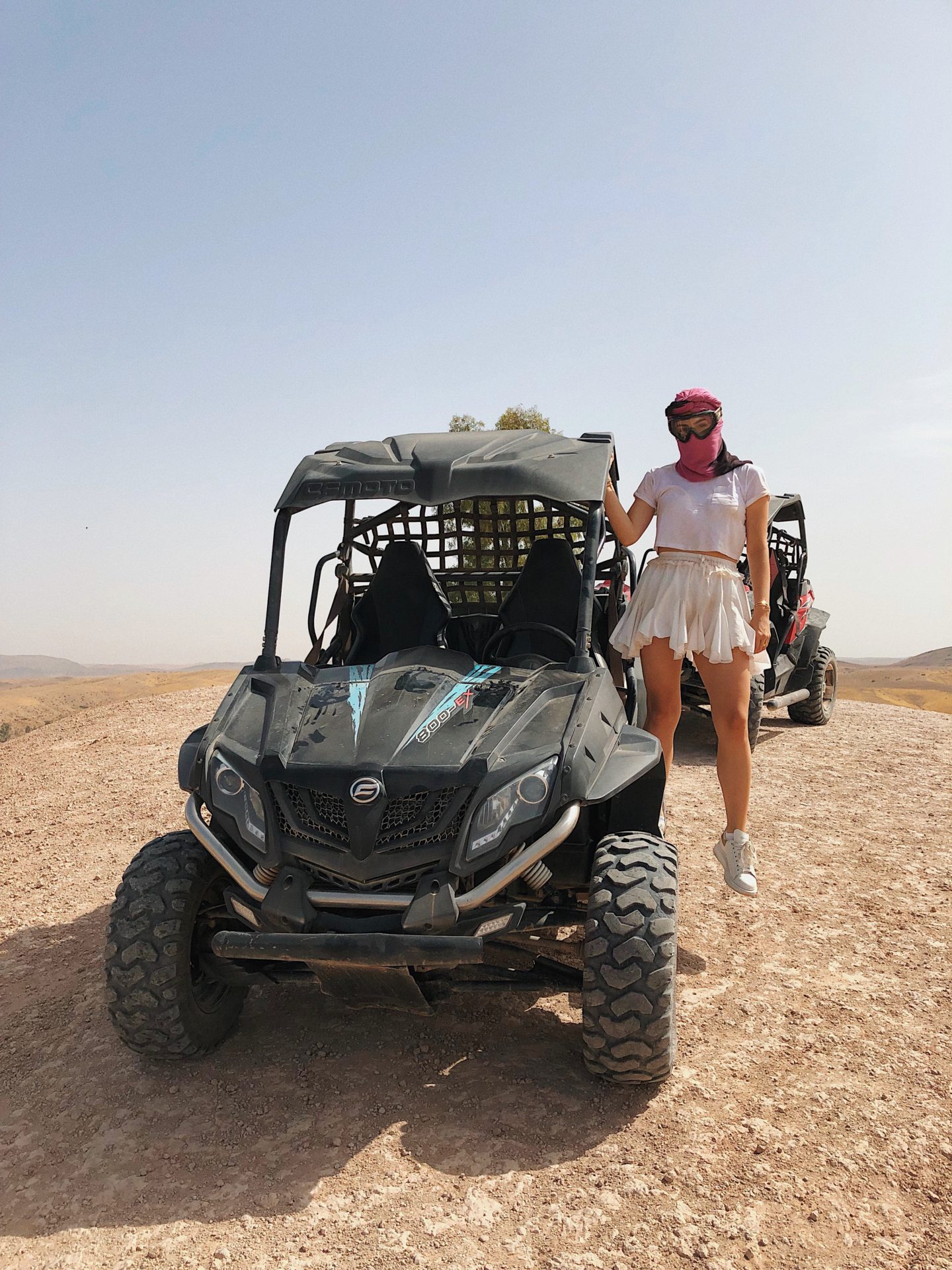 After spending the morning in the dessert, we headed back to the hotel for lunch and massages ☺️.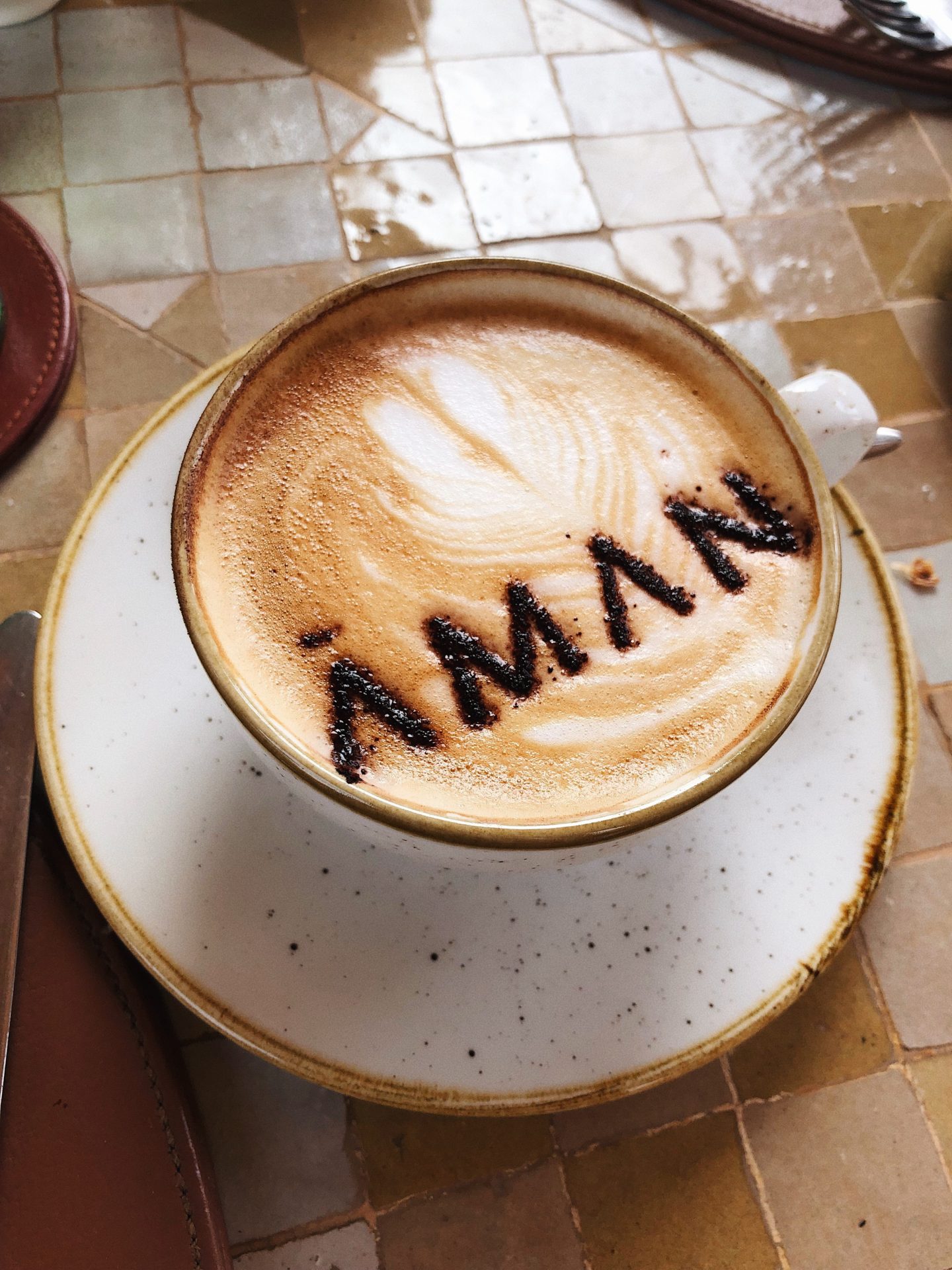 After full relaxation, we headed to Yves Saint Laurent's former home and garden, the Majorelle Gardens.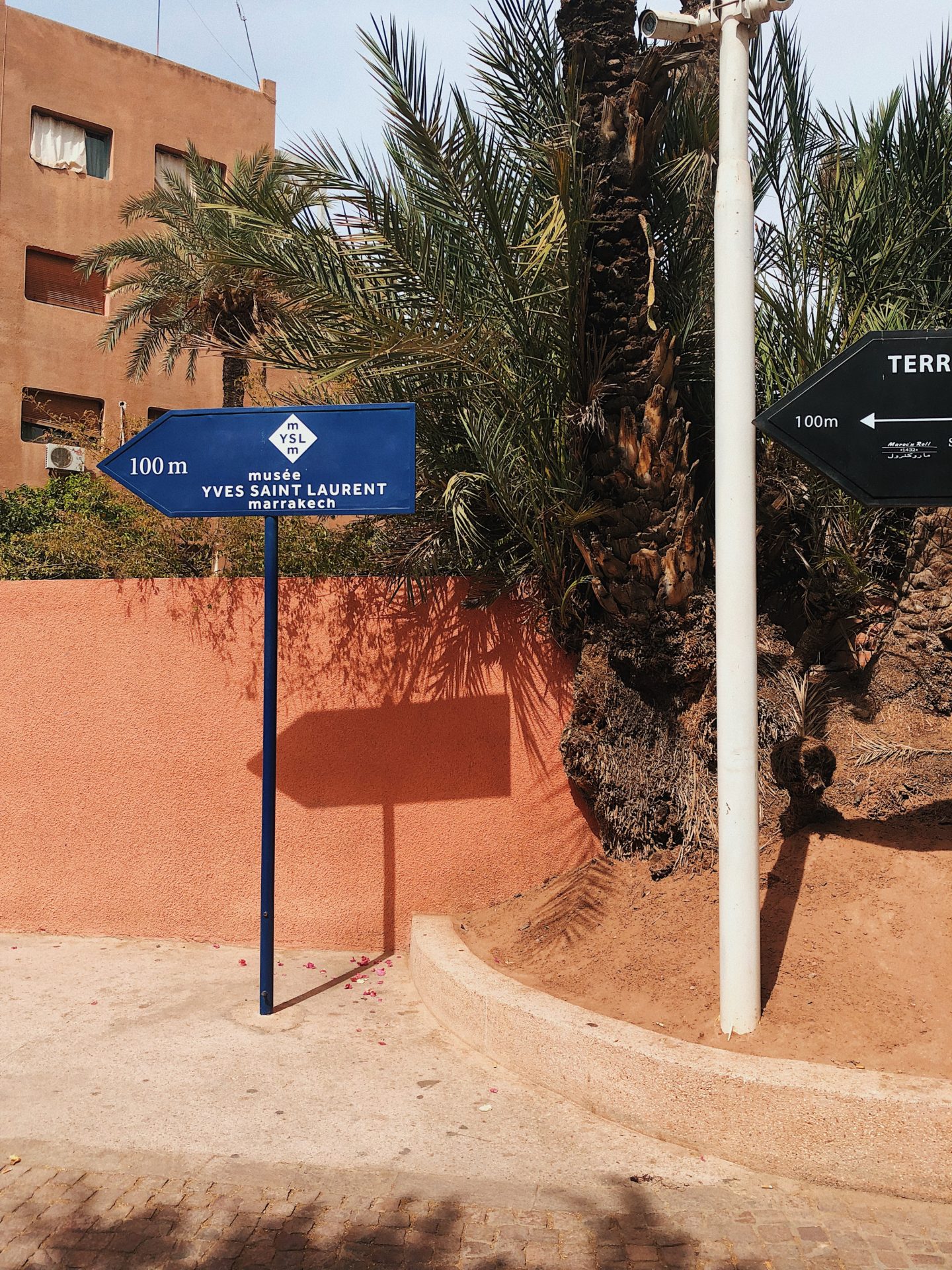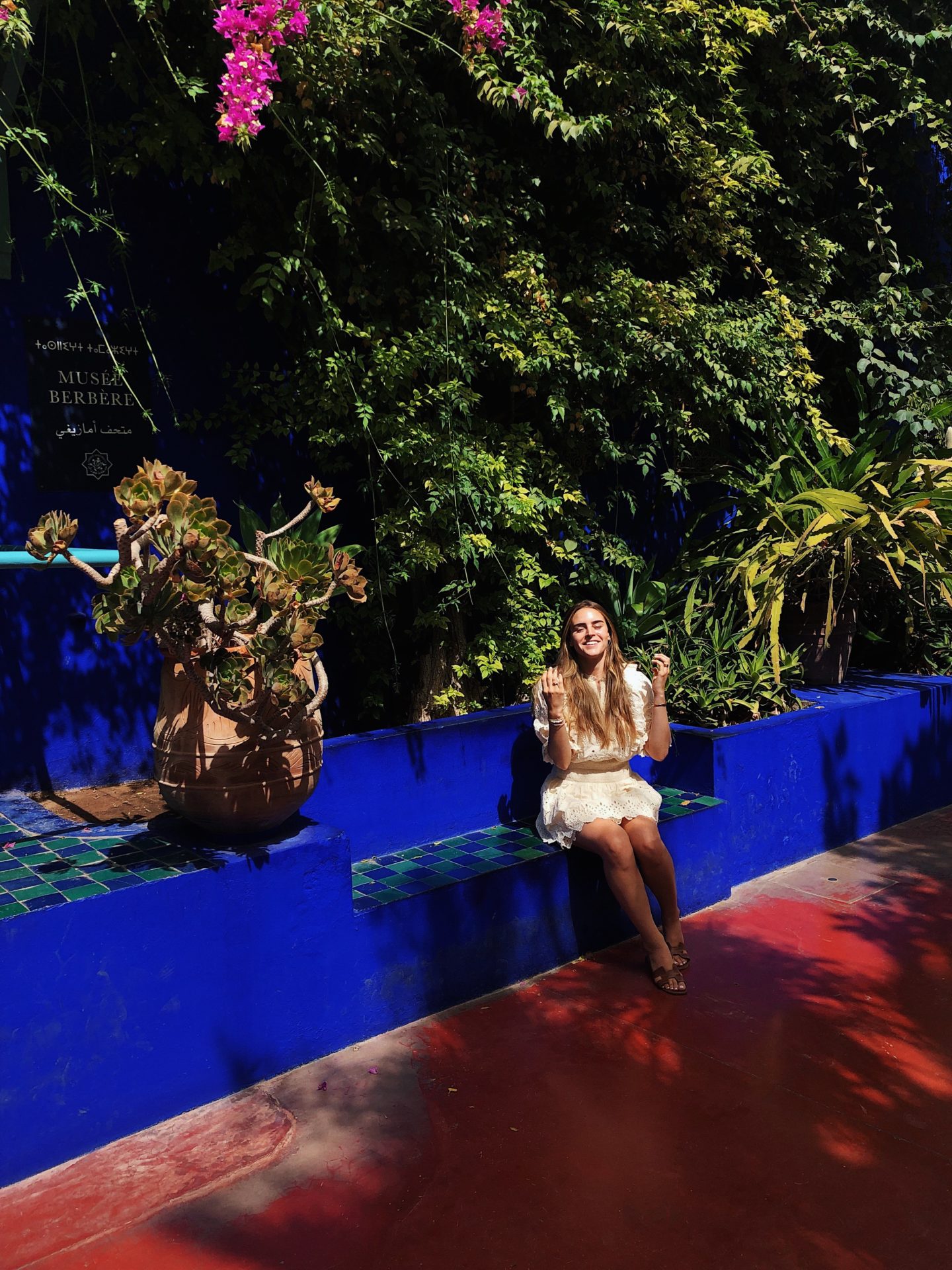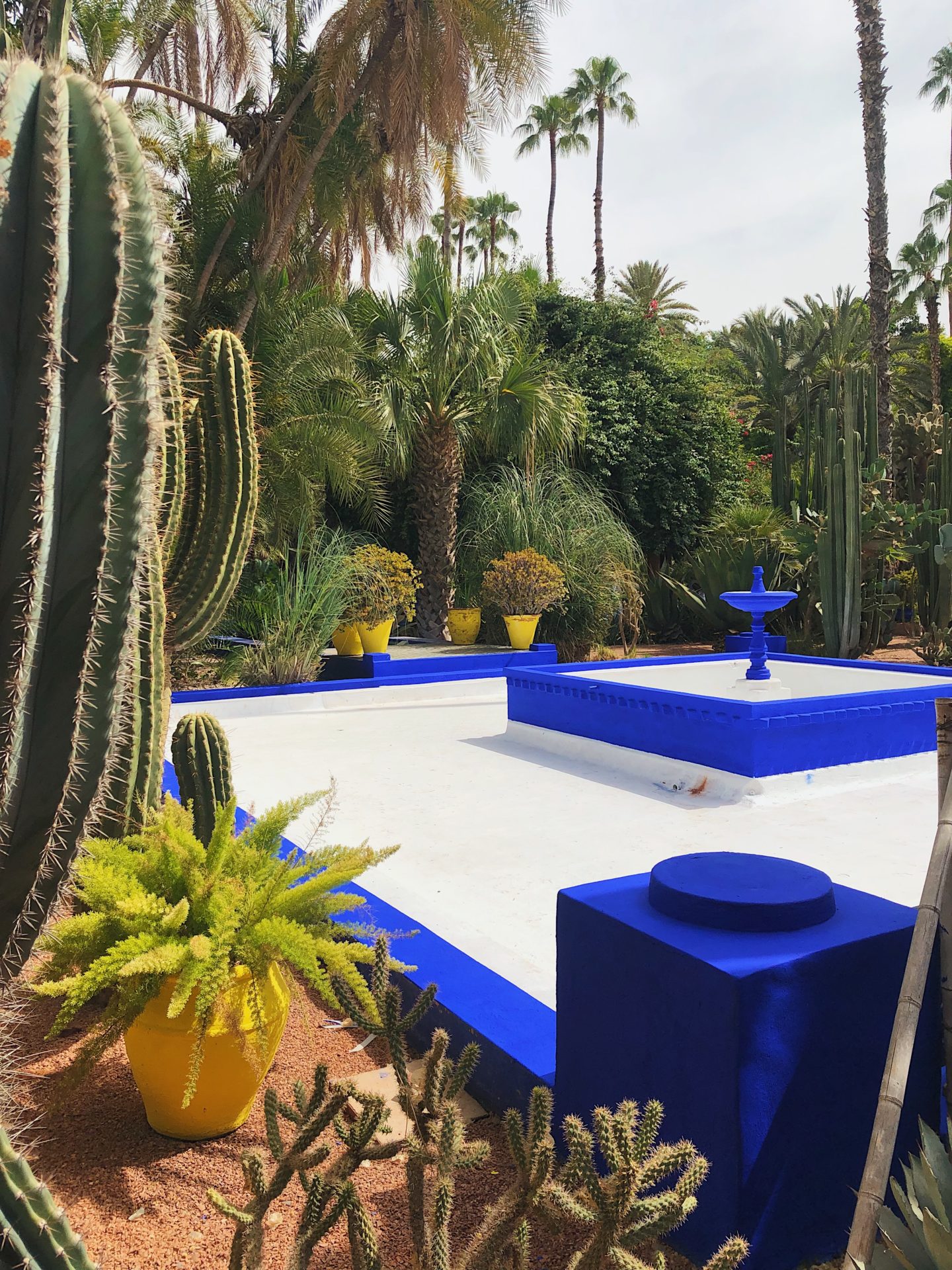 It was now our final night and I couldn't have spend a more perfect three days. If you are planning on visiting Marrakesh, DO IT! If you have any questions please reach out! Thank you for spending the time to read <3.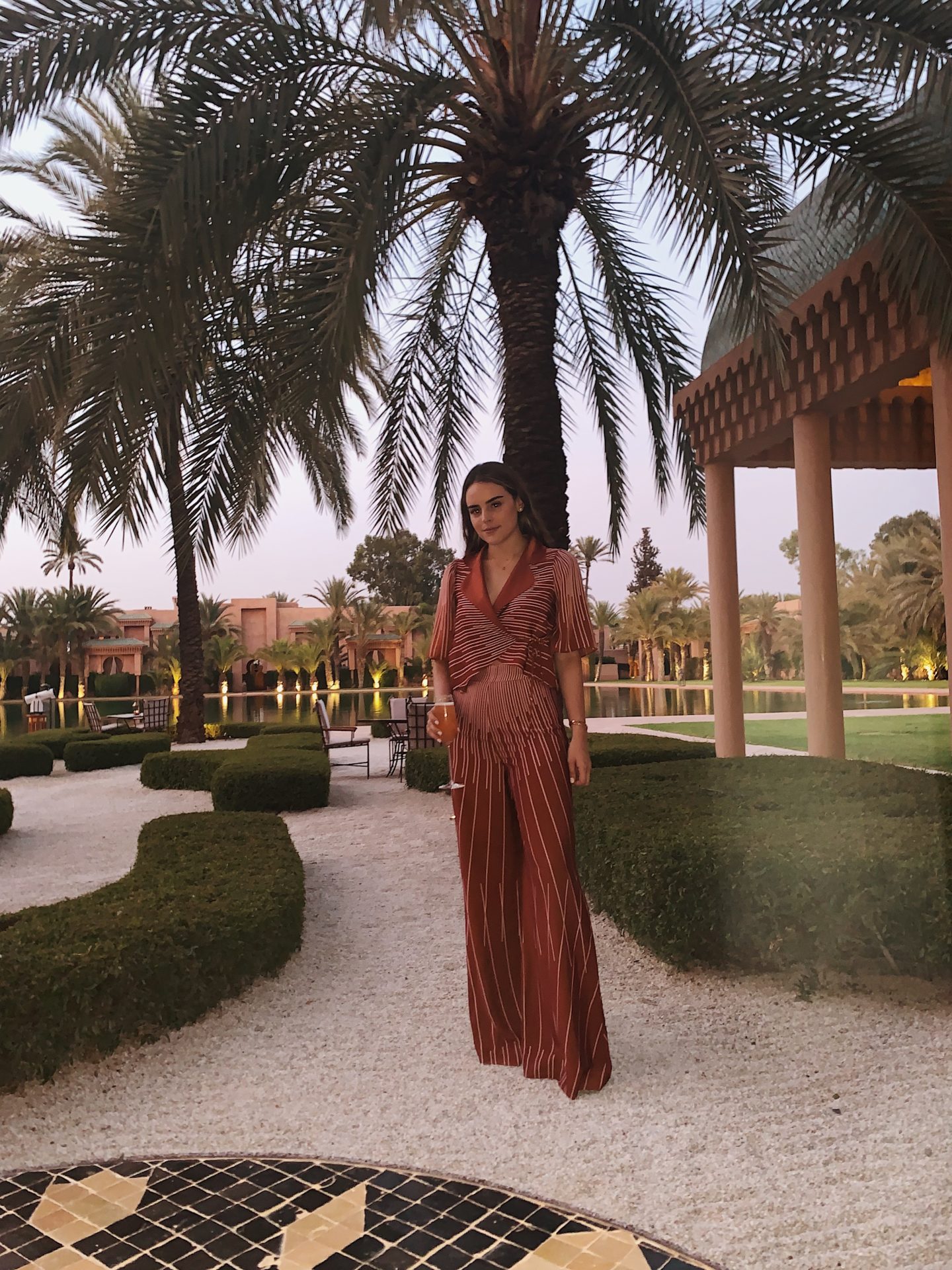 Shop this look in my precious post! CLICK HERE