A swim cover-up is essential when spending days lounging by the water.
Many beach restaurants and clubs don't require a dress code, or cover-ups at all, but it's nice to not sit, dance or lay in your wet bikini while you eat, party or lounge.
When it comes to swim days I aim to be practical and comfortable. I want items that I can slip right into and that dry quickly while looking chic and somewhat put together after swimming. I want something that I can throw on and hide my belly pouch after barely towel drying. I'm not the most confident in my skin, so I like to be covered; covered in chic and trendy clothes obviously!
The options for cover ups are endless, you can throw on a t-shirt but designers have put their heart, sweat and tears to give us a variety of options, so I have to explore them whether my bank account likes it or not. (See how easily I can convince myself to spend money?)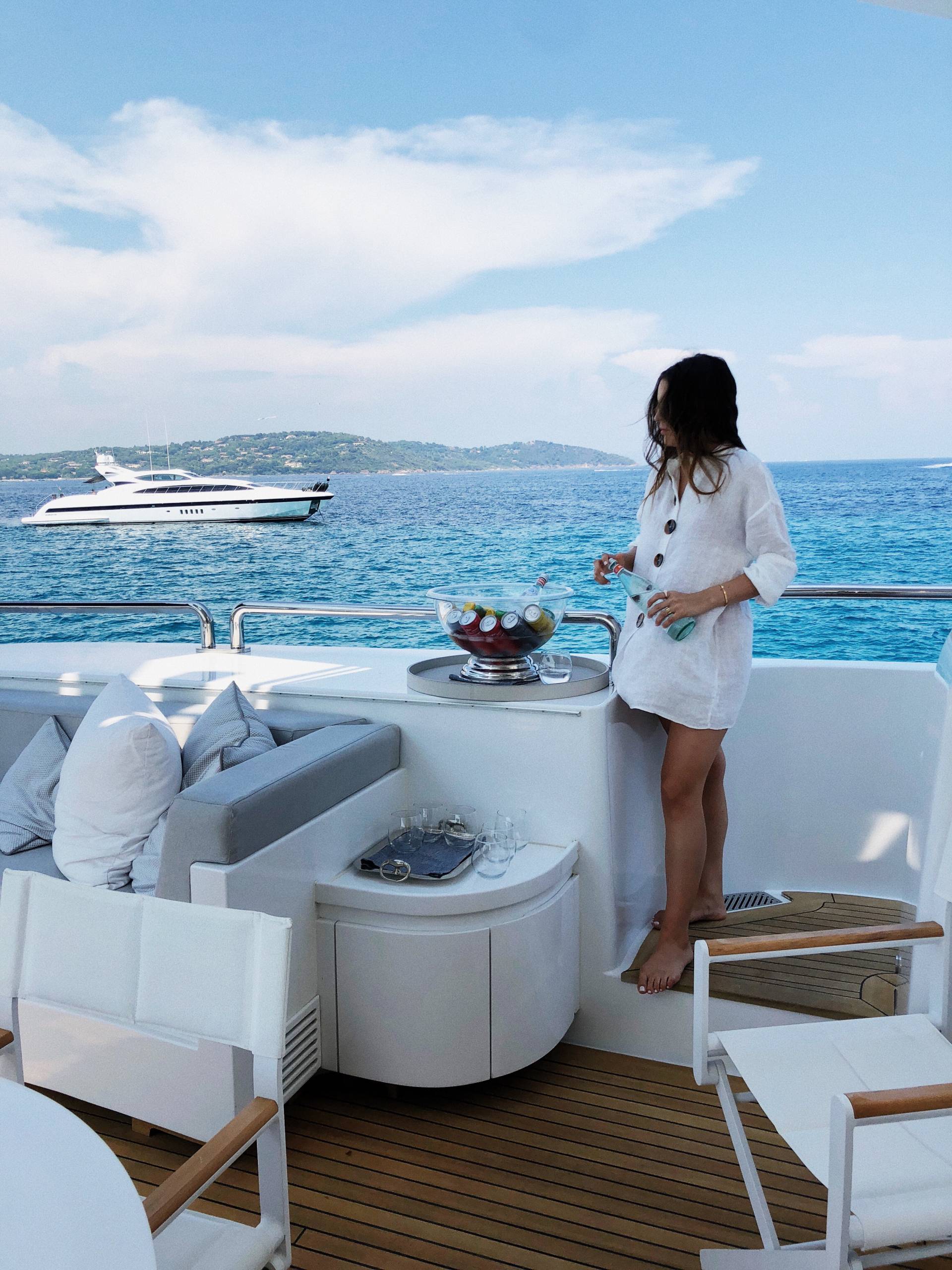 (Price dropped 60% from when I bought it)
The DO's of Swim Cover-Ups
AIRY, BUT OPAQUE! A light, sheer fabric is the way to go. You want a cover up that will dry easily and isn't too thick and trapping you in the heat.
LOOSE! It's always best to find something a size up from what you usually wear. Wearing something tight tends to take away the comfy, effortless flowiness that comes from relaxing days by the water. I even love throwing on some higher waisted, palazzo pants!
BUTTON! I can reveal a little more or a little less at my discretion. Sometimes you want to show your swimwear because its more of a statement piece; it is totally up to you!
The one I am wearing here is a Zara linen shirt that can get away with looking like a dress because of its longer hem.
A lot of the time, you can make a cover up of items you have in your home!
An oversized shirt/dress
Linen top
Boyfriend or brothers button down
Large Silk or Satin scarf
Kimono
If you have any questions, comment below!
Shop Some Here