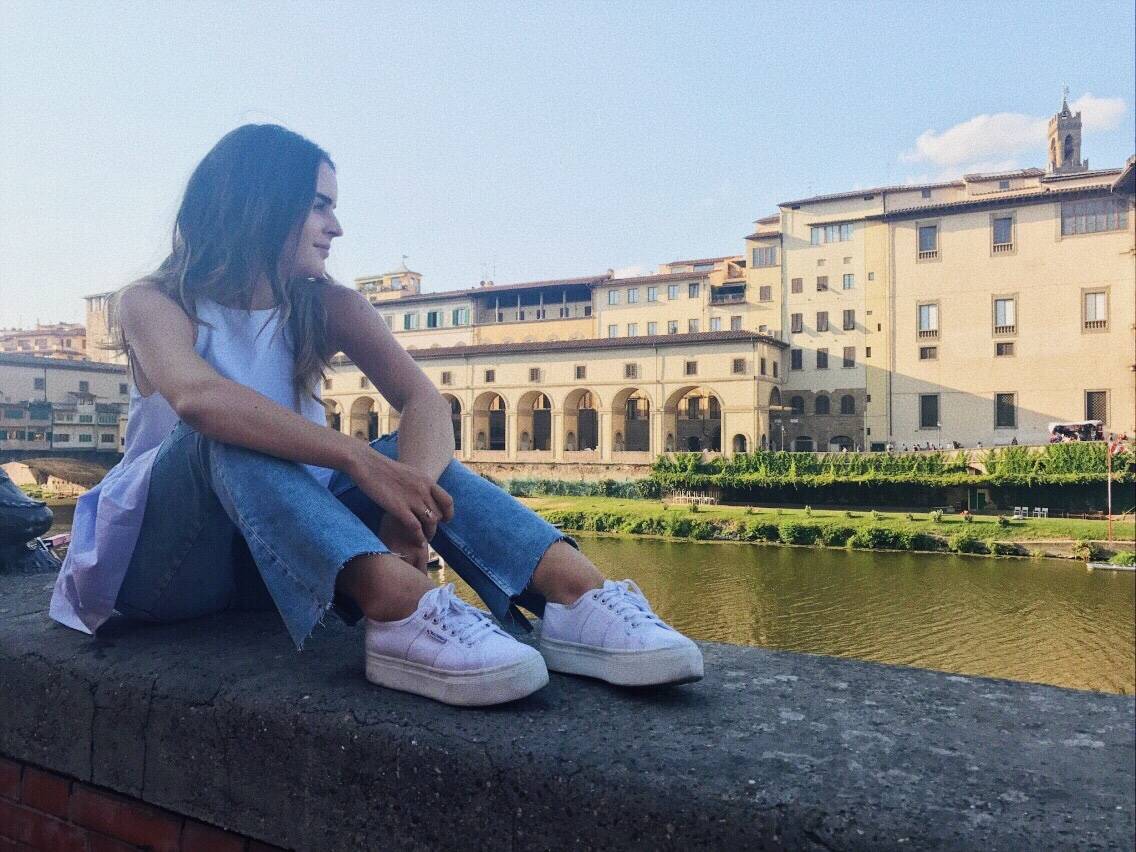 Sneakers are becoming more and more socially acceptable. I remember when you had to wear heals to almost anything semi formal, but now sneakers can be worn practically anywhere and I'm not complaining!
The whole laid-back look of "I'm not really trying" (when I am) is a favorite of mine. It's the new causal and its now considered chic.
Even though I still love wearing my heels every now and then, the comfort of a sneaker is almost non-negotiable.
Over a year and a half ago, I bought my first platform Supergas which a lot of people thought were a bit funky looking. Fast forward to today and three pairs of the same shoes ever, platform sneakers are replacing heels for both day and night looks.
What I Look for in a Sneakers
Here are some features that make a shoe irresistible for me not to buy. Notice how I speak about shoes as if they are men.
Chunkiness & Height
The chunkier the better. It gives an optical illusion of making ones legs appear smaller and who doesn't like being a few inches taller without the pain of heels.
All White
There is nothing I love/hate more than a pair of white sneaker! They're so clean and sleek but gets dirty so easily (ughhh).
Comfort
Unfortunately not all sneakers are comfortable. If it takes more than once to break them in, it's usually not a good sign. I try to wear thick socks that don't show but feeling that comfort as soon as you try is on is of the utmost importance!
Sneakers can can be worn with anything and everything! I just ordered a new pair for the summer and am so excited to wear them probably everyday. I've linked below some affordable and designer favorites along with what I love to pair them with!
Xo
What I like to wear my sneakers with
Summer Dresses
Jeans
Flared trousers
Skirts
& practically everything
Sneakers $100 & Under
Sneakers $100 to $250
Sneaker $250 & Up
I just got the gold Alexander Mcqueen ones I linked below and am obsessed! They're so comfy, I highly recommend!
Here are a few ways I've worn sneakers the passed year!