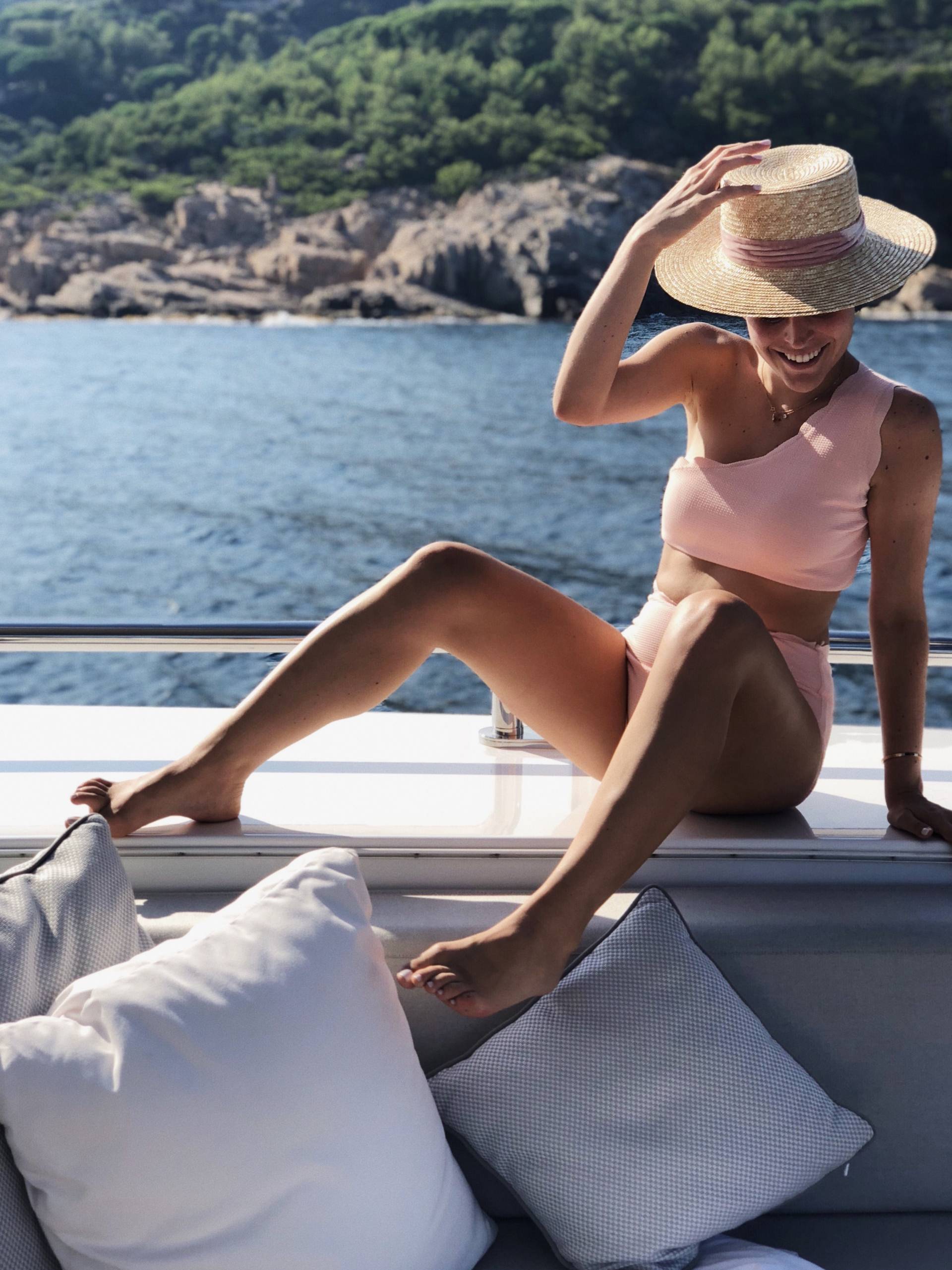 You can really find anything on Amazon. ANYTHING. I found my favorite summer swimsuit and ordered it in 4 different colors: pink, white, emerald and blue.
I essentially left a lot of my trip shopping for last minute; aka 2-day shipping or next day shipping "last minute." I had probably 2 super cute bathing suits, but knowing that I was spending a little over a week on a boat meant that I didn't have enough.
So after scrolling through the same millions of swimsuit pages on Revolve and ASOS I had scrolled through before where 1) everything was too cheeky and naked for comfort, 2) too basic or 3) not worth spending another $300 for one bikini set, I found myself on Amazon where I discovered the beautiful suit you can find pictured above and below.
I not only want to only thank God, but also the women who write the ever so detailed reviews on Amazon and also attach photos of the product. God bless them! Had it not been for them, I probably wouldn't have purchased this bathing suit in 4 different colors and saved my self stress and money.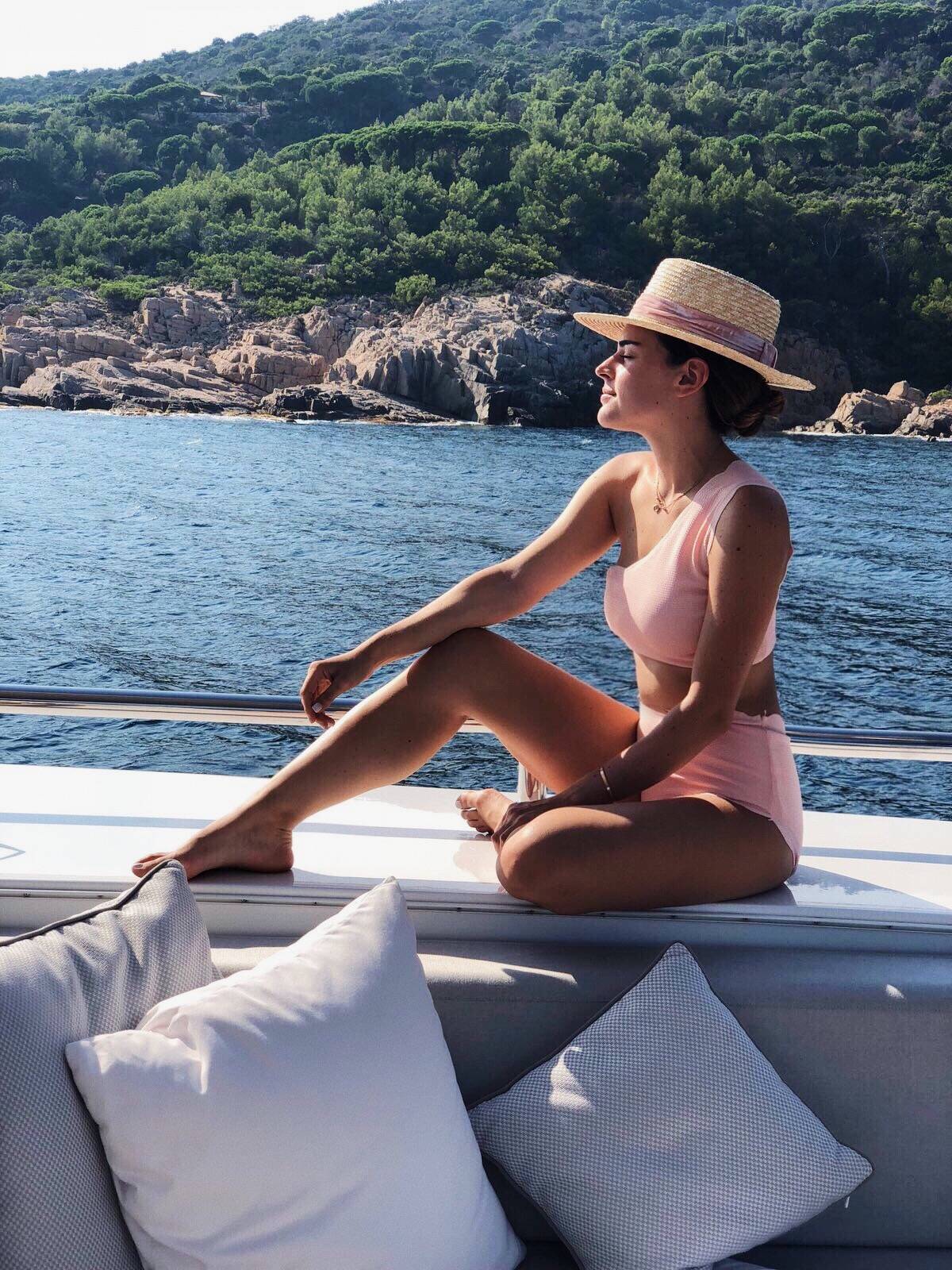 Each set is $15.98! I highly recommend checking the size guide and measuring yourself to get the best fit! The top and bottom sizes cannot be altered since they're sold as sets. So since I am wider in the hip area, I ordered according to my bottoms and found the tops to be a bit big but took it into my tailor and solved the issue!
For someone with larger breasts and a little belly pouch I am very self conscious of, I loved this style. I didn't have to worry about cleavage or looking vulgar and the bottoms held in my pouch and covered my insecurities so well, I couldn't have been happier! The top was so flattering, I sometimes even wore it as a top to beach spots without a cover up! I was and am a fan.
Click the Bikini to Shop
This scalloped style has a very similar look to the brand Marysia which I linked below! I personally love the scalloped look because its comes off as very feminine and elegant regardless of the color.
Shop Marysia Swimwear