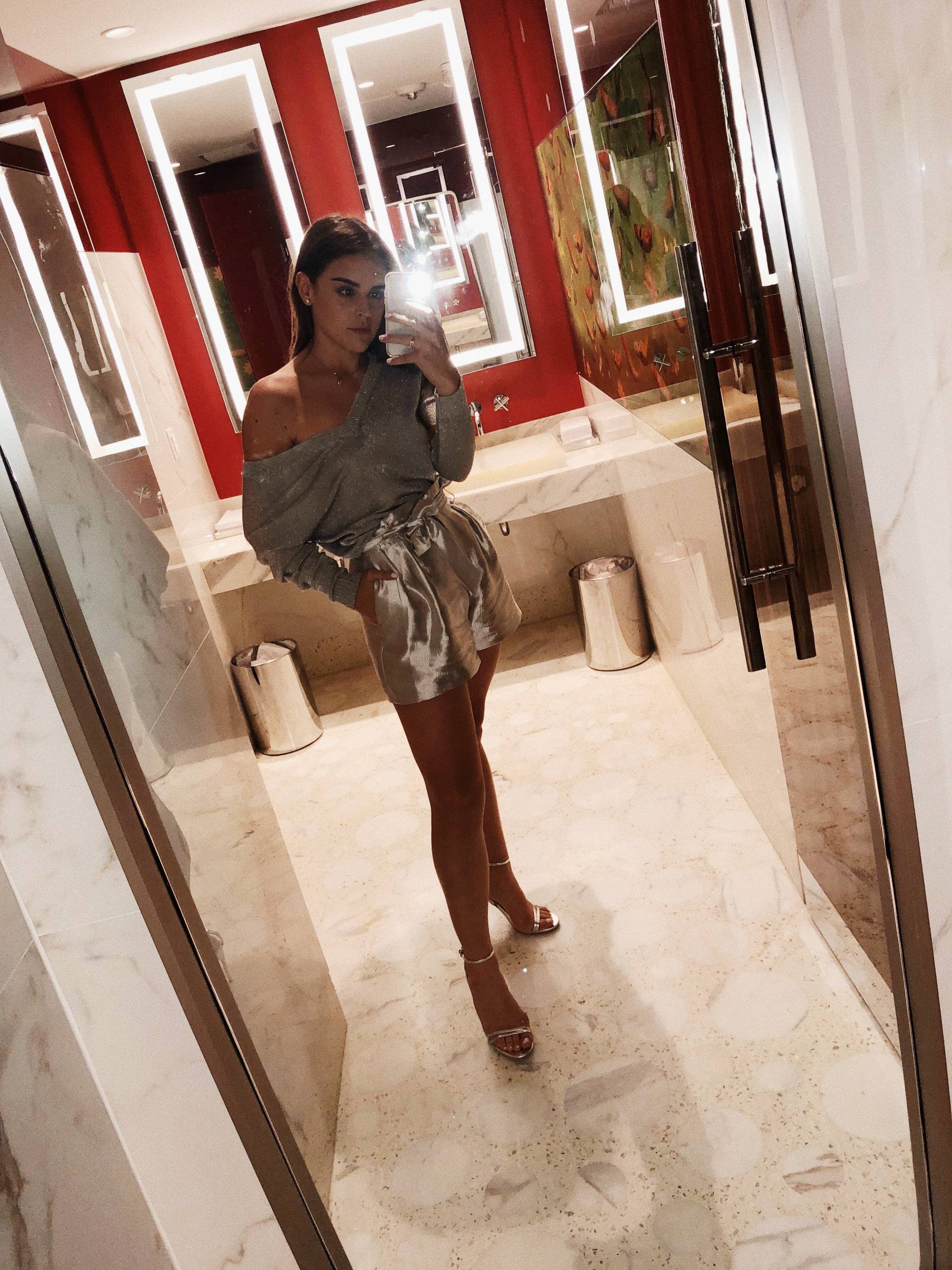 I got an insane amount of messages asking where my look was from, so I figured I'd link my entire silver outfit below so you can all get it! Thank you, thank you for all the sweet messages and positive comments! I'm really good about replying where I get thing, so please don't hesitate to ask in the future!
I've been OBSESSING over silver this year! Ask my friends, I don't take off any certain silver pieces. So in addition, I've linked other silver items I own or need/want ;).

SHOP THE OUTFIT
SWEATER
The sweater is from Topshop Winter 2017. Went online searching for it & was pretty upset because I bought it full price and ends up it went on super sale… ugh. Even though it is sold out, I linked it just incase but have seen simailar items roaming Zara that are nearly the same.
Topshop / Zara (Similar 1) | (Similar 2, comes in gold) | (Similar 3)
SHORTS
Zara Metallic Bermuda Shorts
HEELS
Zara Sandals (They're surprisingly very comfortable)
Shop Some More Down Here