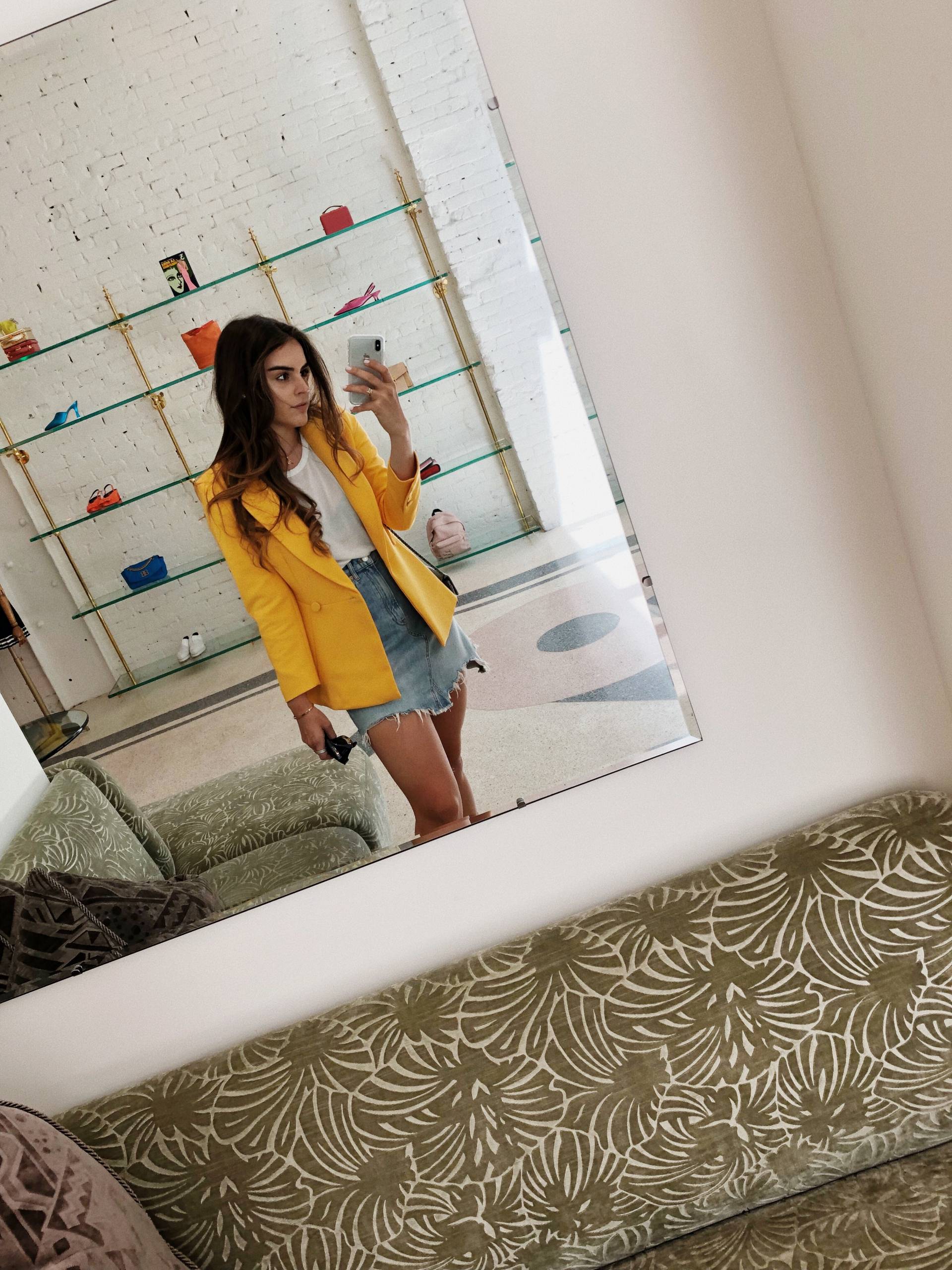 There's nothing that screams NYC more than a yellow cab. I didn't necessarily intend to directly match one, however I did. I was so proud of myself for squeezing five days worth of outfits into a carry on with 4 pairs of shoes and ALL of my beauty products (yes, I'm very extra). BUT after extending my stay in the city and wearing (& dirtying) EVERY single garment I had traveled with so I went shopping :).
I took a stroll around Soho and obviously ended up at Zara. Did you expect anything else? I put together this little number made up of some summer staples.
The denim skirt can be dressed up for a sporty-chic night out with girls or thrown on for a casual summer day. This one happens to be the perfect length and is very flattering because it is mid-rise. I dressed it up a little with this bright, yellow peplum blazer and ordered the matching pants for it because I love sets. Additionally, I wore sneakers because I knew I'd be walking a lot but some nude mules or flats could work as well.
I linked the items below. These pieces can be reused in a variety of different outfits so shop away!