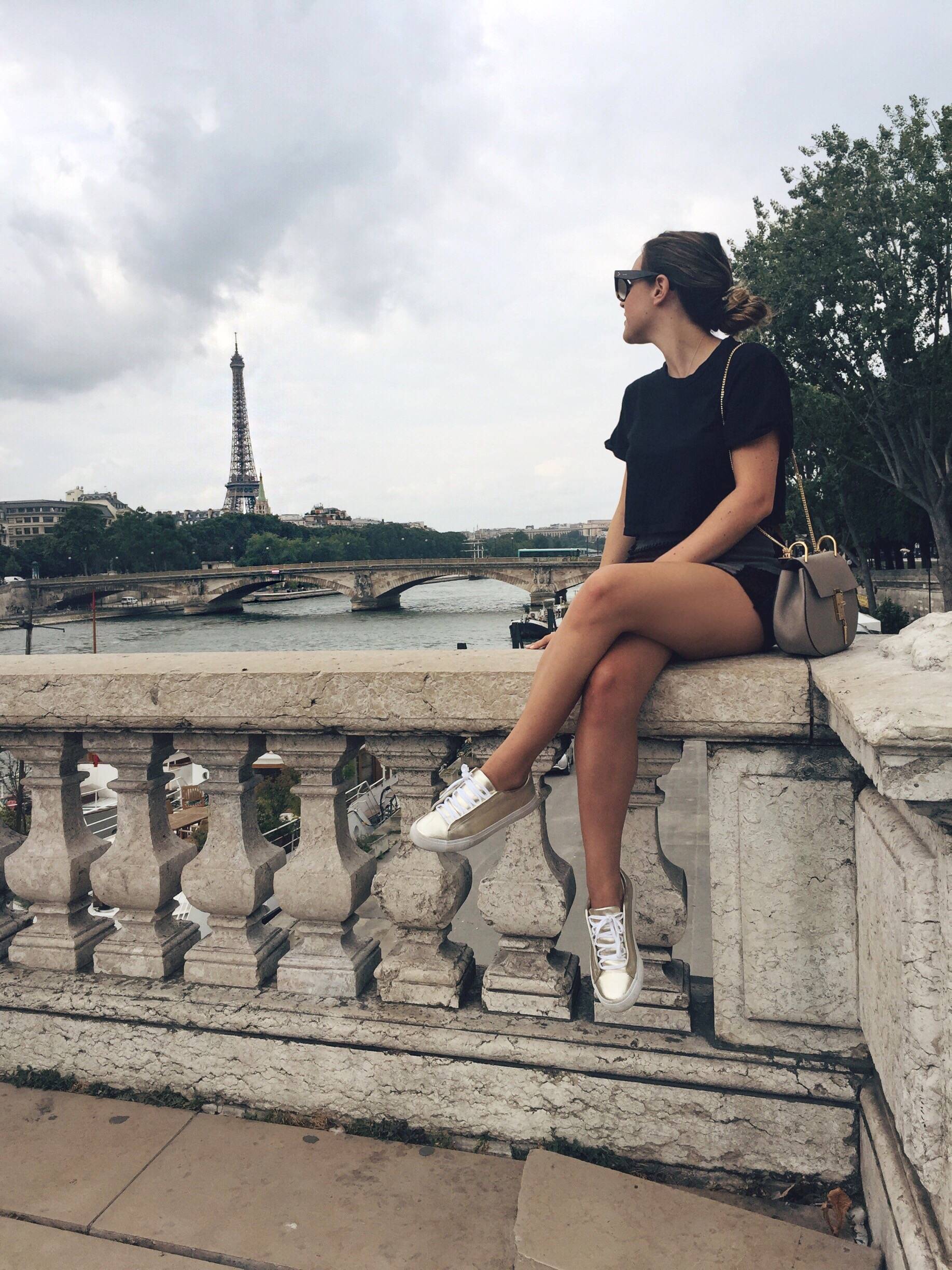 Aside from leaving my heart in Paris, I left my savings and came back with a few extra pounds that I need to get rid of. I already want to go back!! There is NOTHING like this city. Everything is so picturesque so how could I not flood your social media feeds! And if my instagram and snapchat (add me!) weren't enough, here are more pictures highlighting my favorite places in Paris!
WHEN TO VISIT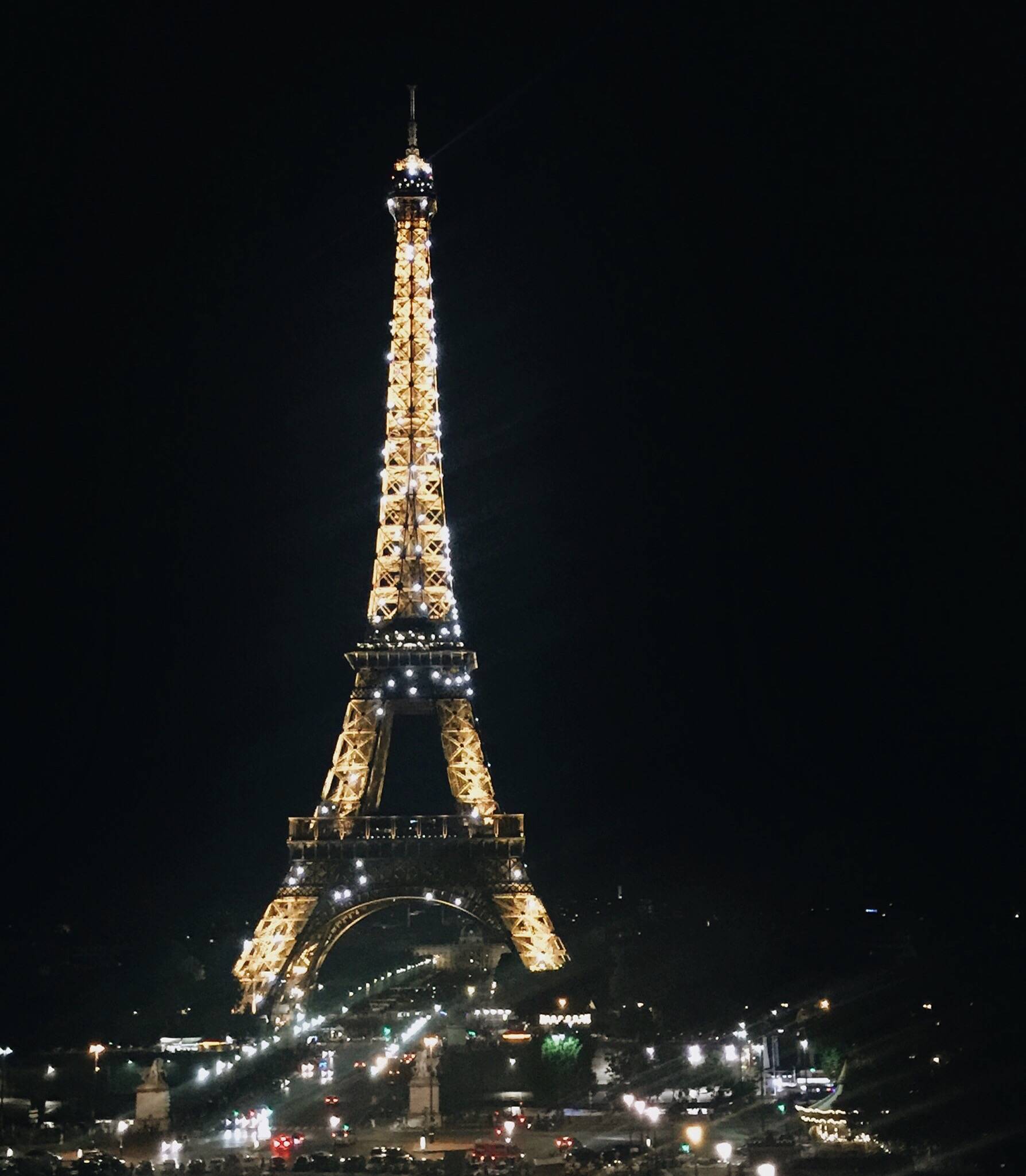 ANYDAY!! I mean it's Paris (seriously).
WHERE TO STAY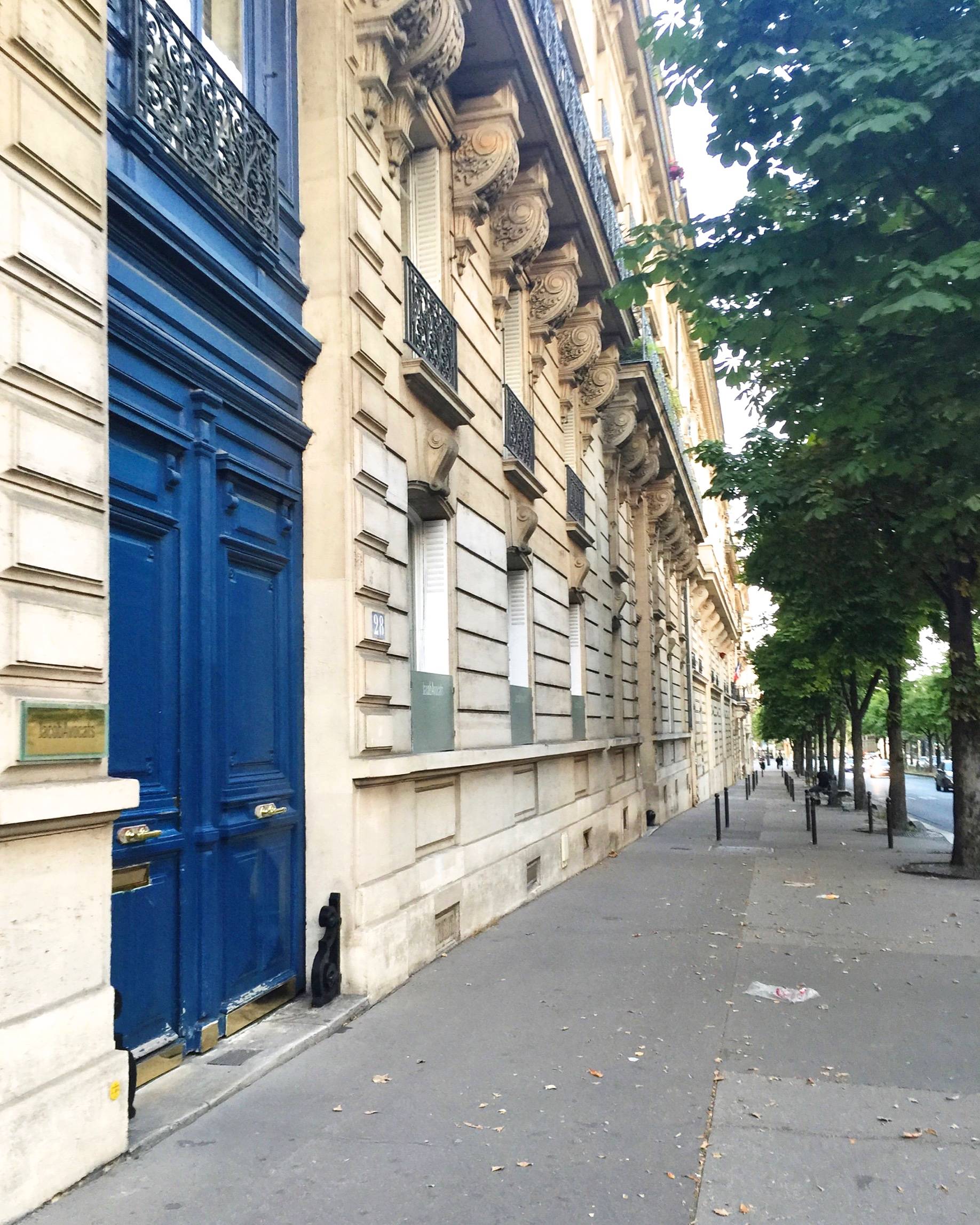 Since I traveled with Ignacio this year, I stayed in his classical Parisian apartment, but the previous year I stayed at the Renaissance Arc de Triomphe Hotel which has an amazing location.
When in Paris, I spend the majority of my time in the 16th and 8th arrondissement. They are walking distance from some of Paris's most remarkable tourist attractions, shops and restaurants. The area is clean and the architecture is very well kept, perfect for pictures!
WHERE TO EAT
This is a lot, so brace yourself!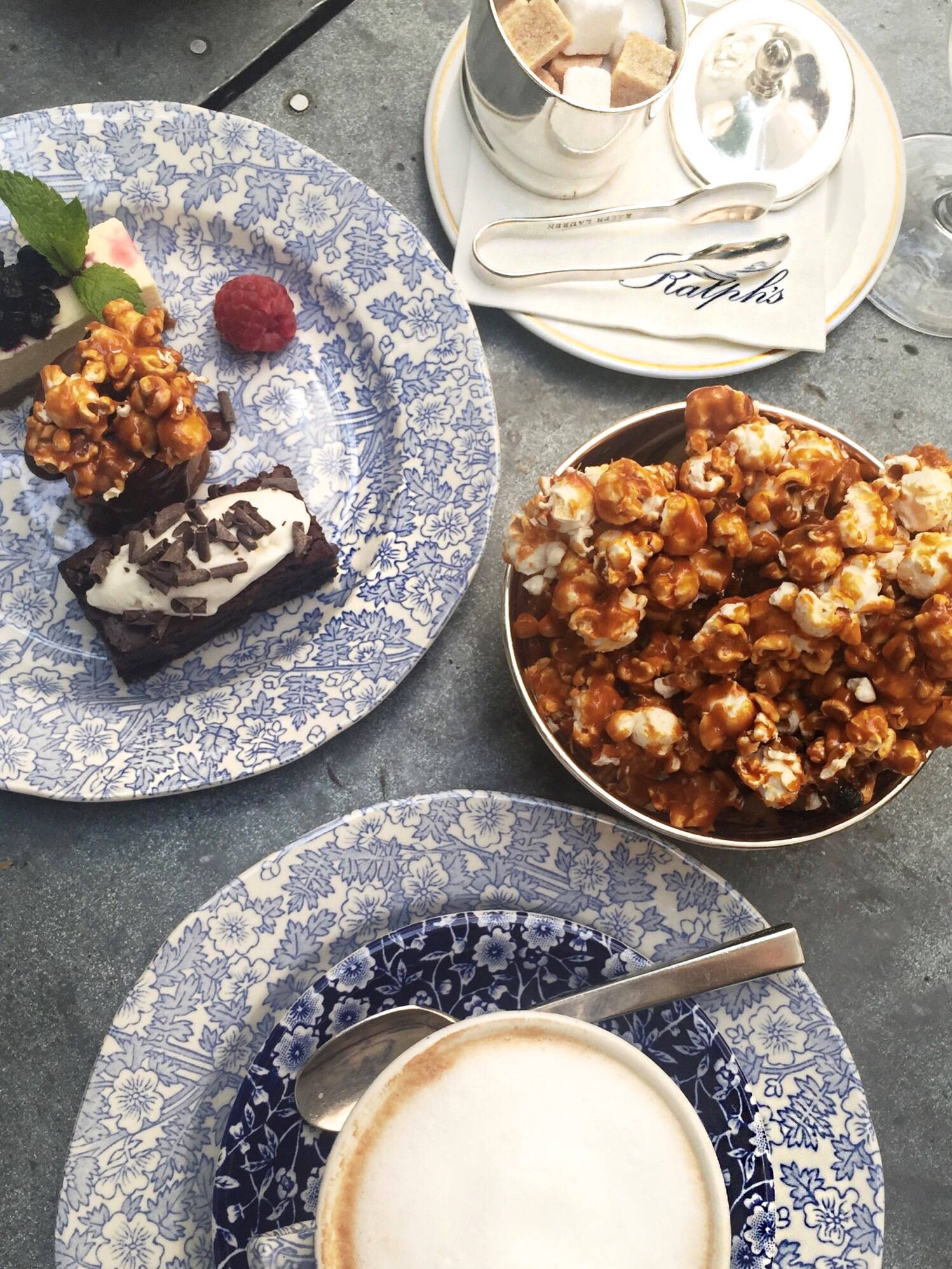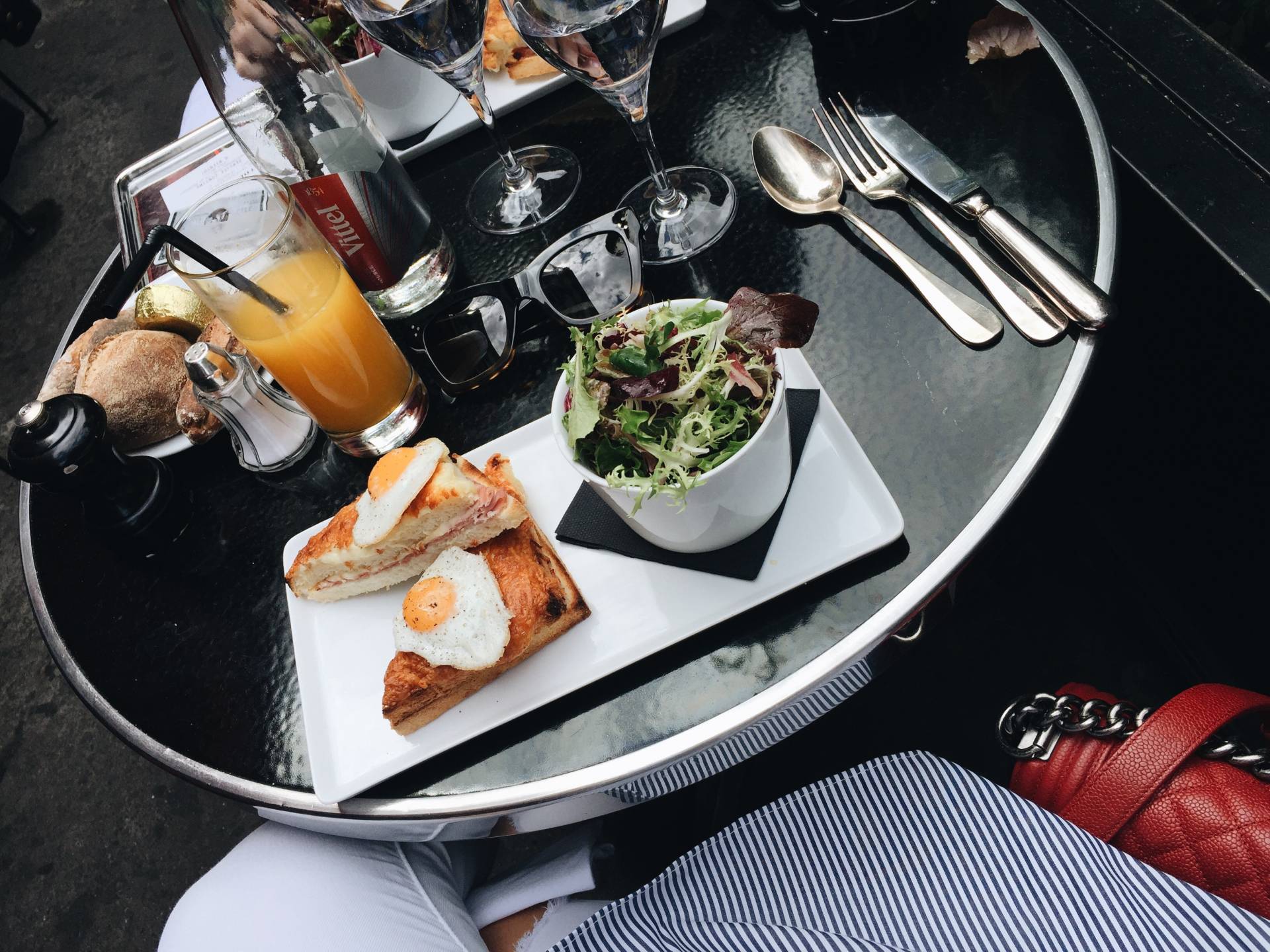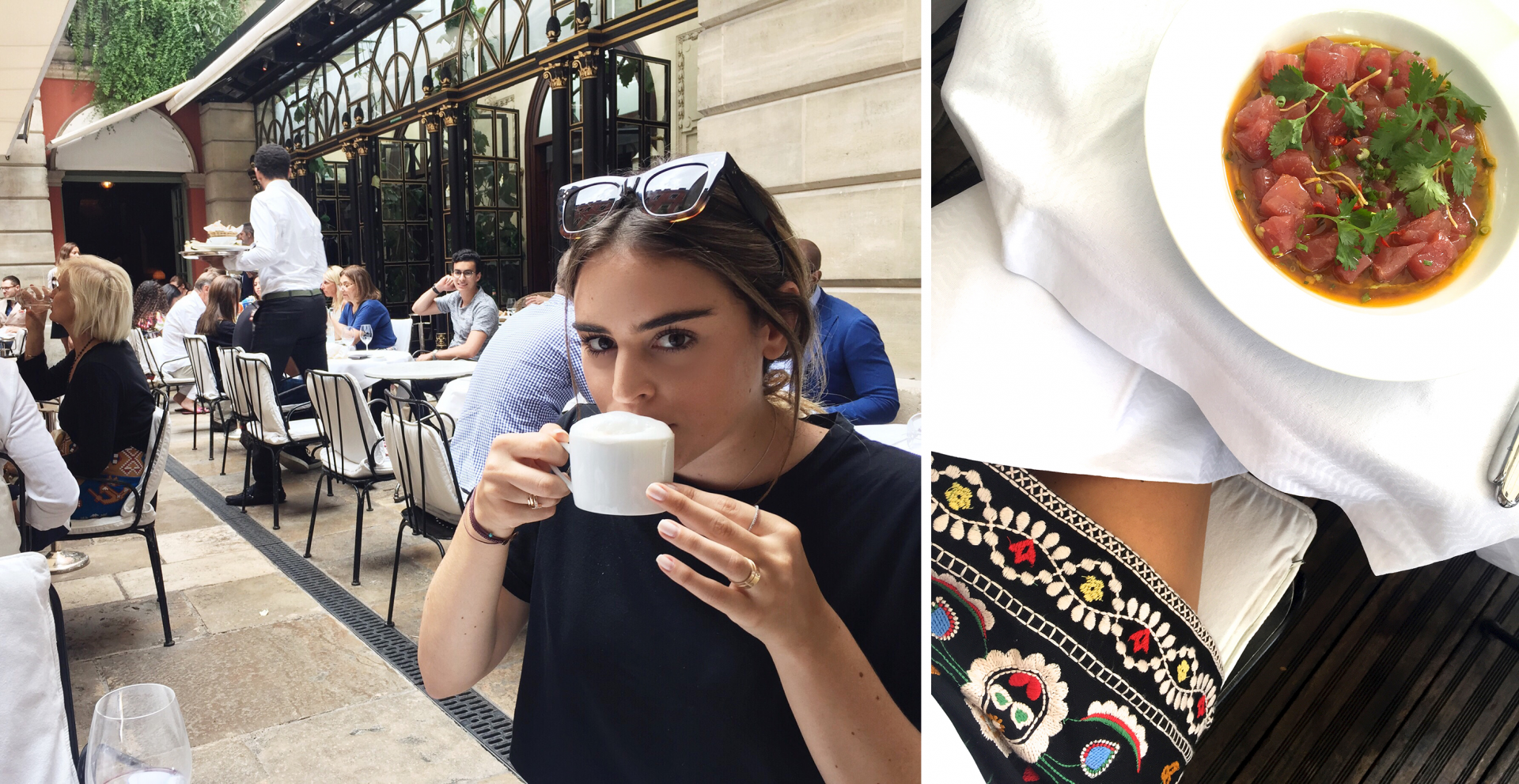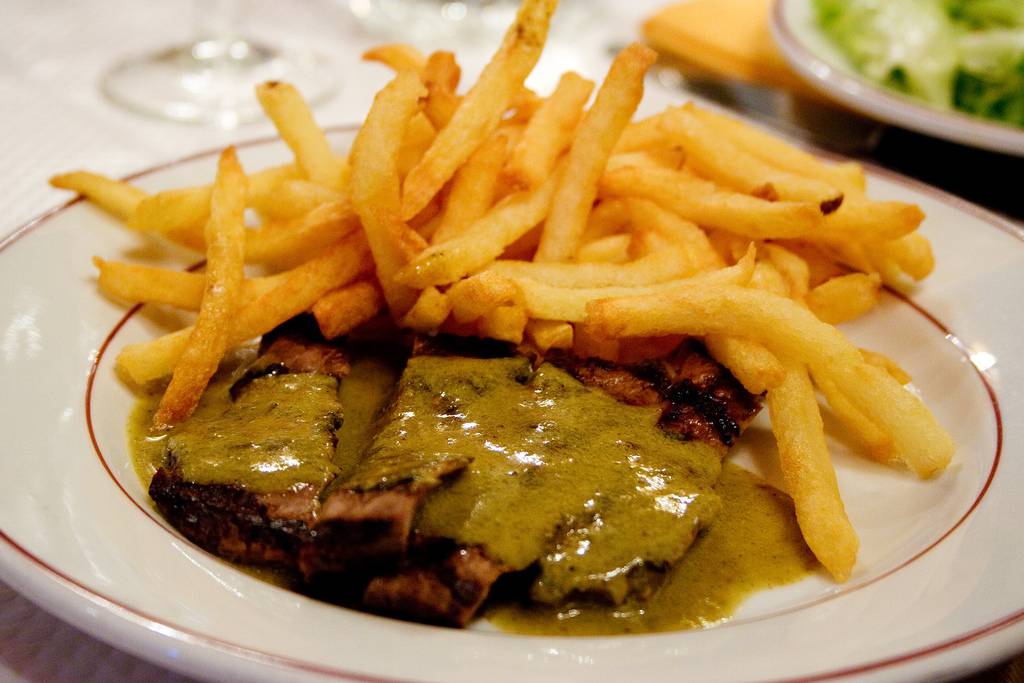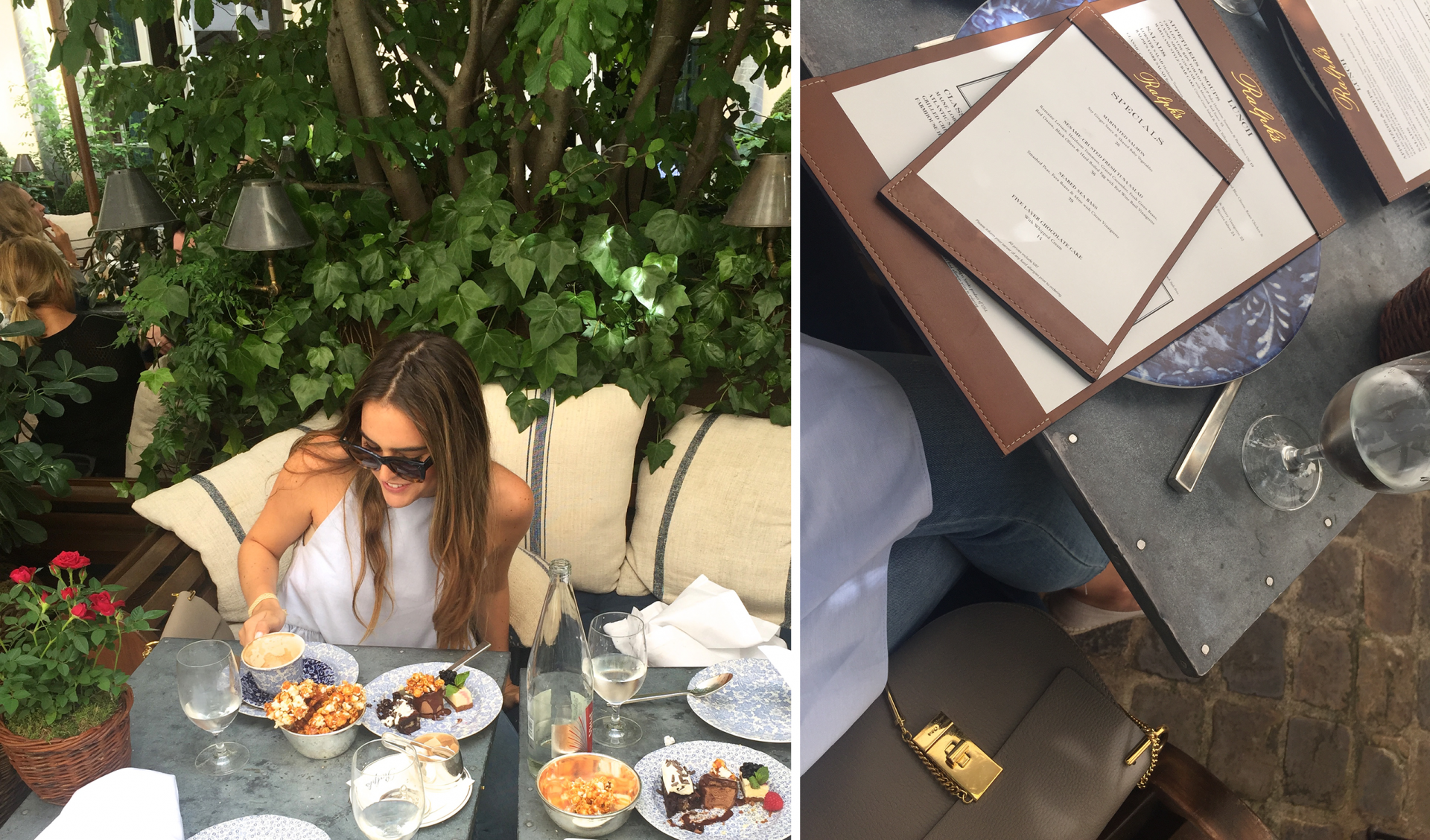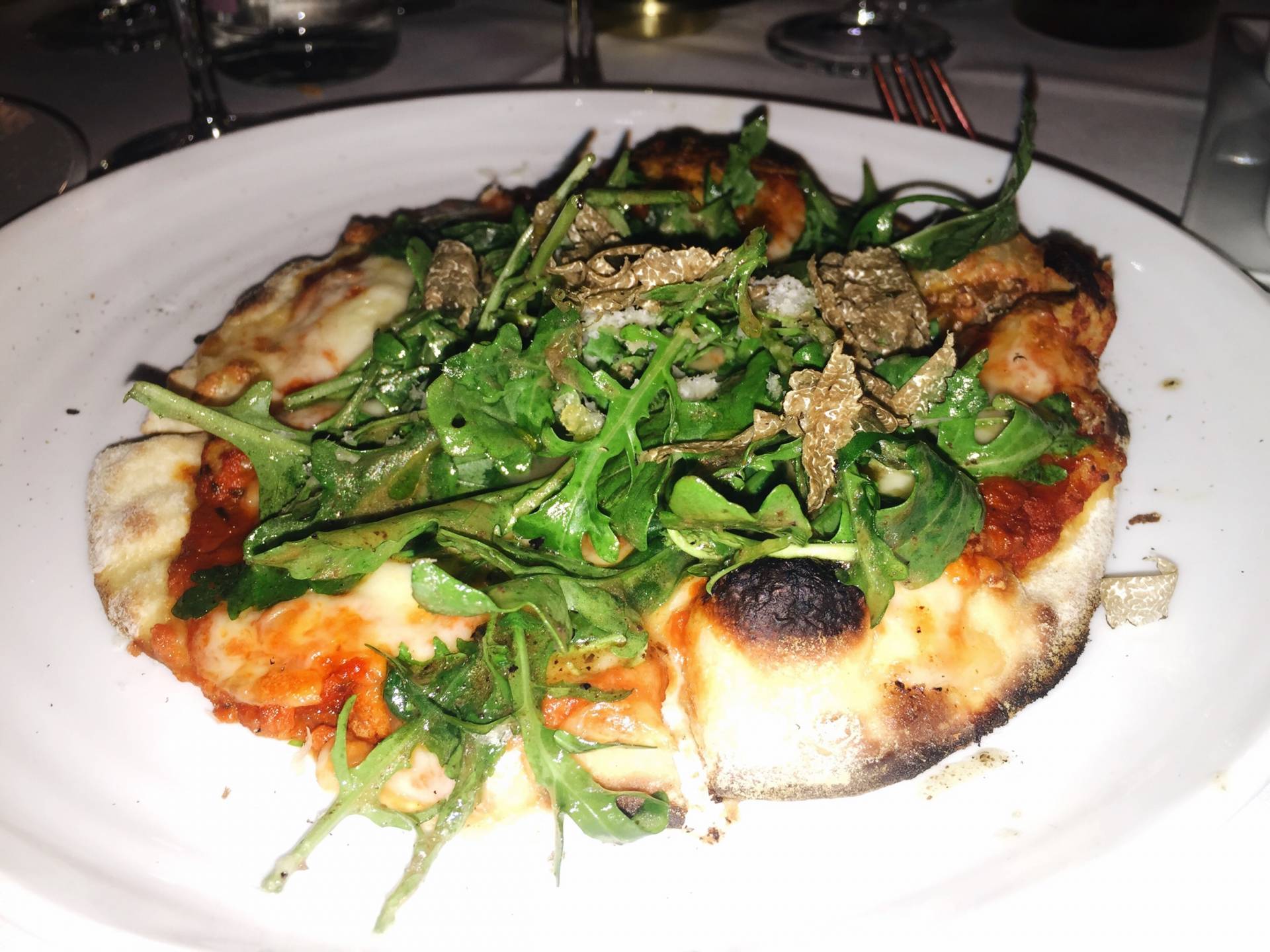 Costes Hotel – for lunch after shopping on Rue Saint Honore or for drinks at night — If you follow me on Snapchat (@carolinaarango) you saw that I was there basically everyday!

The burrata is my go to, their bloody mary is a huge hit, and the duck makes my mouth water!!!

L'Avenue – for lunch — similar menu to Costes since it is owned by the same people

The tuna tartare and frites (french fries) are ???.

Le Coq – love the name ? same owners as Costes and L'Avenue so it's a similar menu

The croque madame was soo yummy! It's basically a grilled ham and cheese sandwich with a fried egg on top ?!
If you got to any Costes restaurant (L'Avenue, Costes, Matignon, etc.) you should try the petite nems (spring rolls). They are super, super yummy!

Le Relais de l'Entrecôte on Rue Marbeuf – for either lunch or dinner and they only serve steak and fries ? — Check the hours online because they don't take reservations, but it is definitely worth the wait!! Our secret is to go 15 minutes before they open so you're not in line for too long!
Le Matignon – serves food by day and turns into a nightclub in the late evening! One of Paris's current trendy locations!

The truffle pizza featured above is divine!

Le Market – for dinner – a Jean George restaurant with a sport chic vibe (best tuna tartare I've ever had!)

Everything on the menu is delicious, so you can't really go wrong!

Ralph's – for a yummy, classic american lunch — very photogenic setting but call for a reservation it's almost always booked!!
Angelina – cute quick brunch or lunch spot with a super adorable pastry shop!!
La Grande Cascade – perfect for a sunday brunch on the terrace or dinner inside the residence– a very historical spot with a gourmet menu.

The truffle macaroni was to die for!

CREPES!! Most important!! You cant leave paris without eating a crepe. My favorite is the one in Place du Trocadero!
WHERE TO SHOP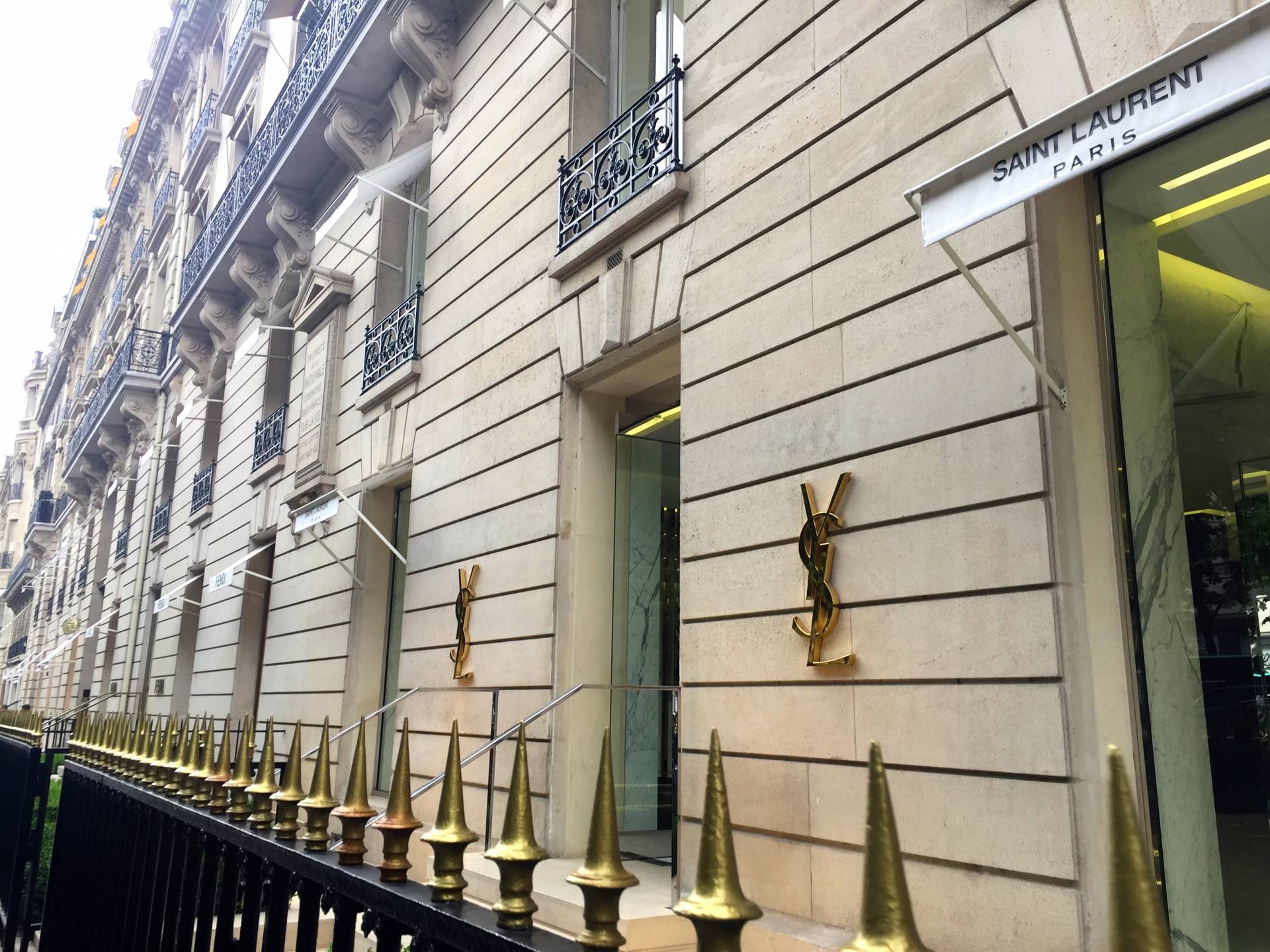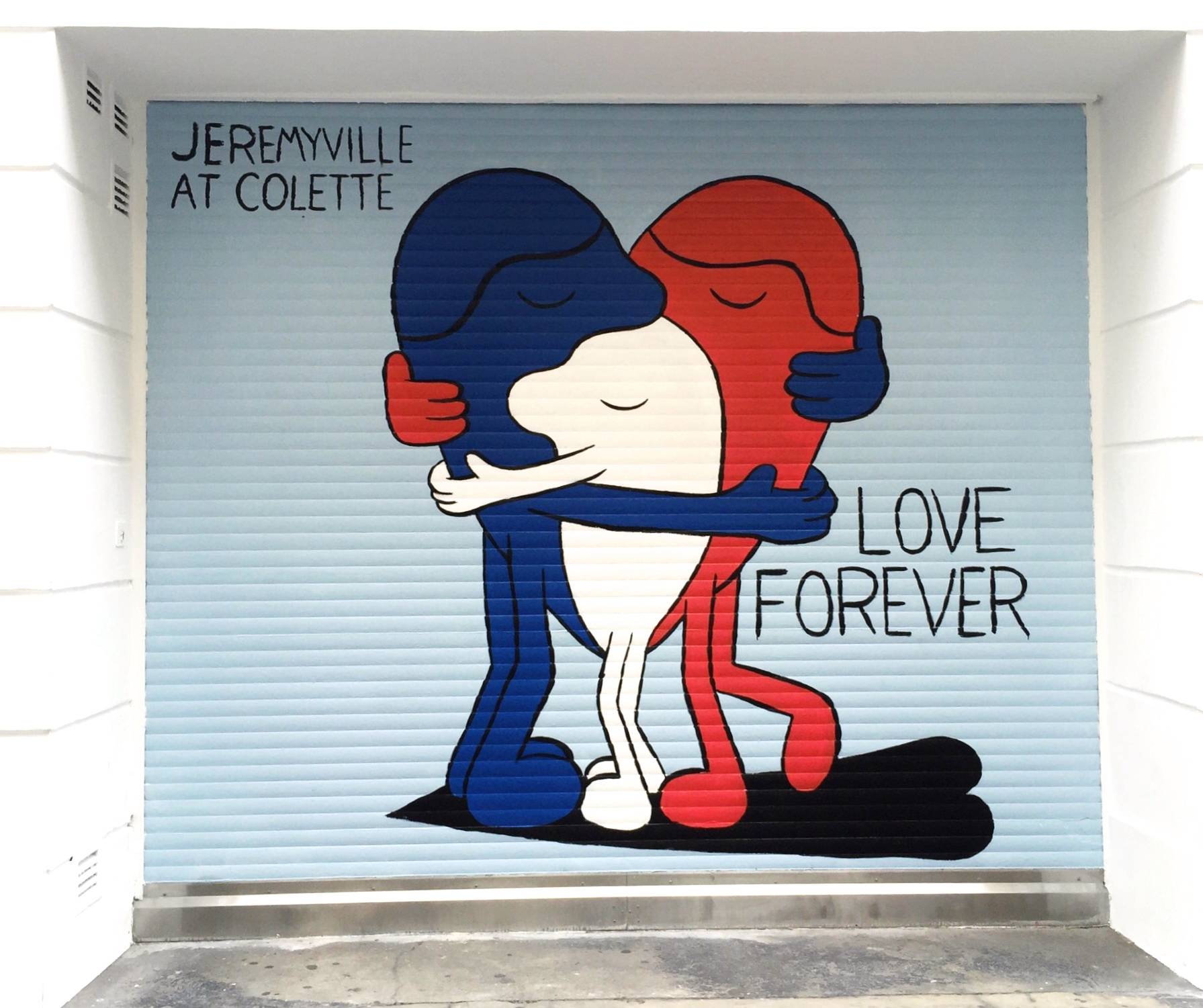 Splurge in Paris! The Euro is pretty low right now and you get 12% off (because of detax), so it comes out more affordable to shop in Paris (and who doesn't want to shop in the fashion capital and be trés, trés chic!
Rue Saint Honore

Stop at Colette! It has such a large selection of cool gadgets, trendy coffee table books, art, accessories and luxury fashion. Just a quick stop and you'll probably leave with a thing or two!

Avenue Montaigne

All high end!! Right next to Champs Elysées which also offers brand names and affordable chains like Zara, H&M, and more! (photo 1)

Le Bon Marche & Galleries Lafayette

The Barney's and Saks of Paris

Boulevards Saint Michael & Saint Germain

In a more youthful and laid-back area of Paris which is home to many universities if you are thinking about doing a study abroad!
WHAT ELSE TO DO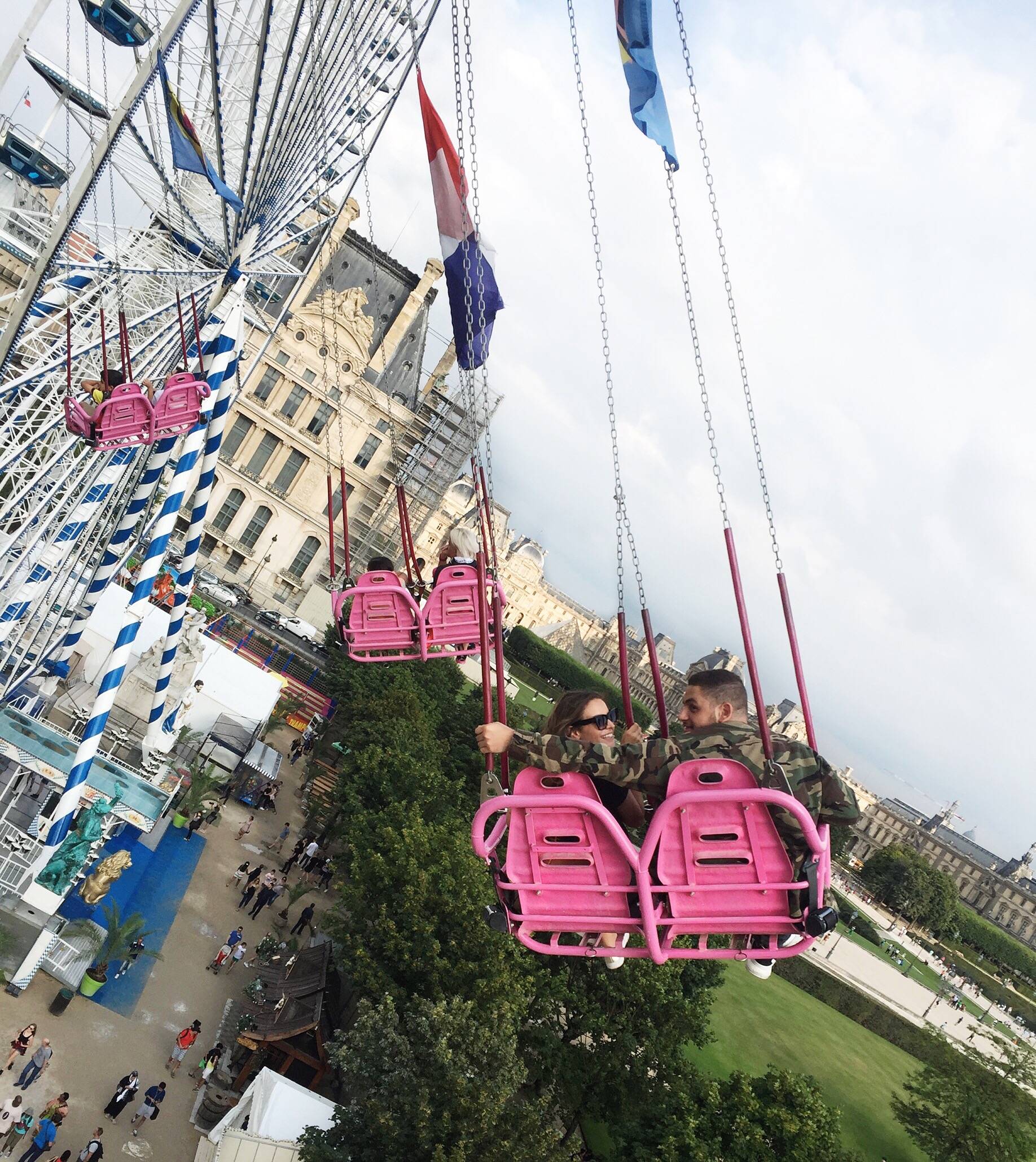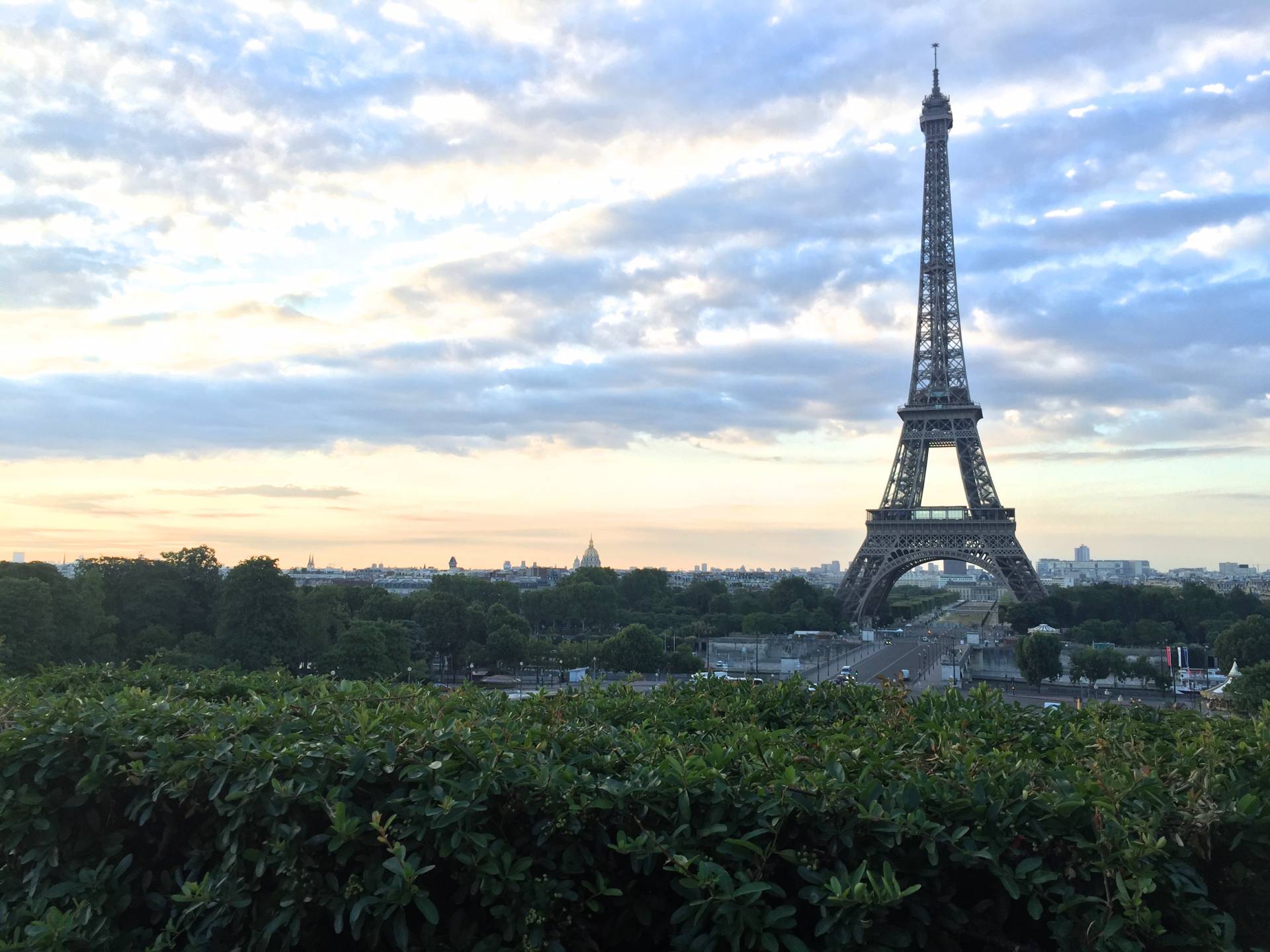 *Aside from the endless list of monuments, museums, stores and streets, here are some cute activities if you ever run out of things to do (which I highly doubt!).
Jardin des Tuleries

They have a super cute carnival in the summer with ginormous cotton candy!!

Trocadero Sunrise

Set your alarm clocks super early and watch the sun rise from Place du Trocadero and have a Croq Madame after for breakfast! Waking up early one day won't kill you! It's hard, but worth it!

Twinkle

Watching the Eiffel Tower twinkle has to be one of my favorites, if not my favorite, thing to see in Paris. There is something so magical about it that I don't get tired of looking at it. If you ask Ignacio, he'll tell you that we probably saw it every night.
Thank you for reading my travel guides! If you have any questions comment below or email me, I love answering and helping!! See more pictures below and continue to have an amazing summer!