Sweater vests are IN! Luxury fashion houses like Prada, Dior and Gucci are embracing the vintage aesthetic that comes along with the vests. They're perfect for layering in the fall. I am looking forward to styling it many different ways so follow me on Instagram (@carolinaarango) to see!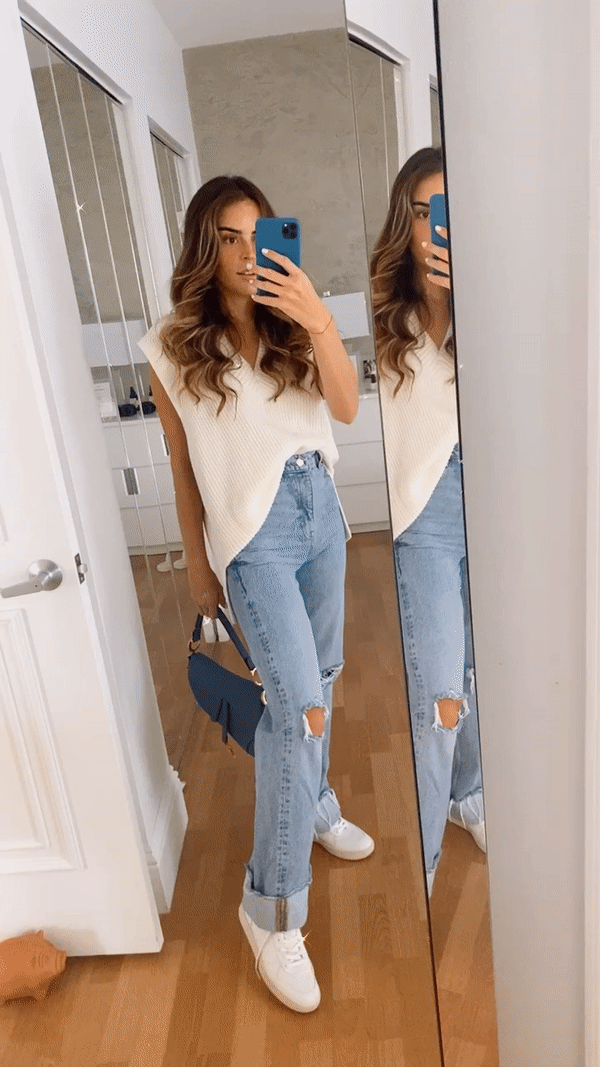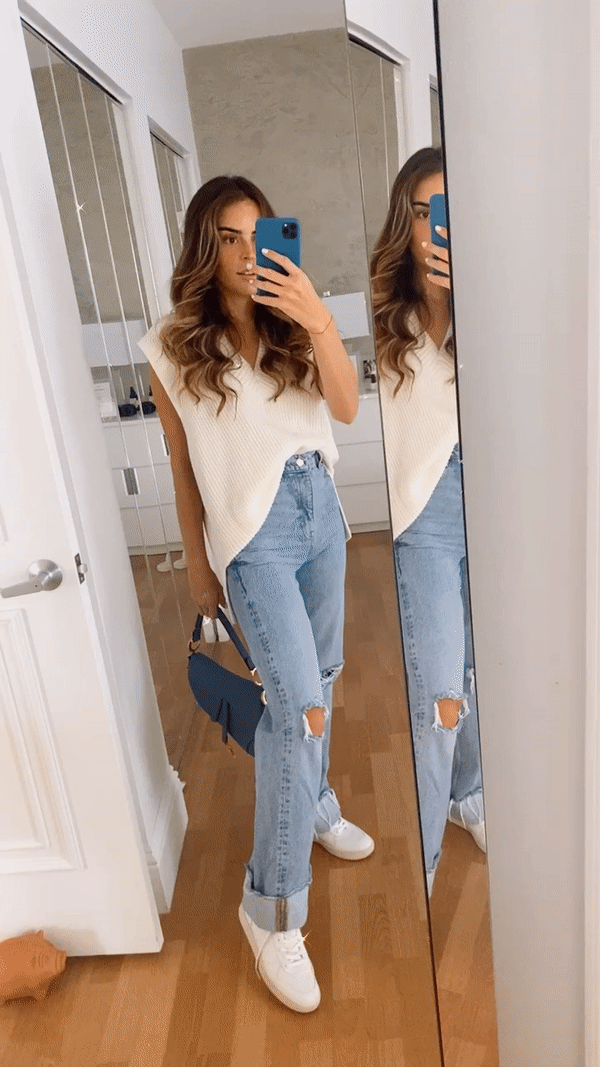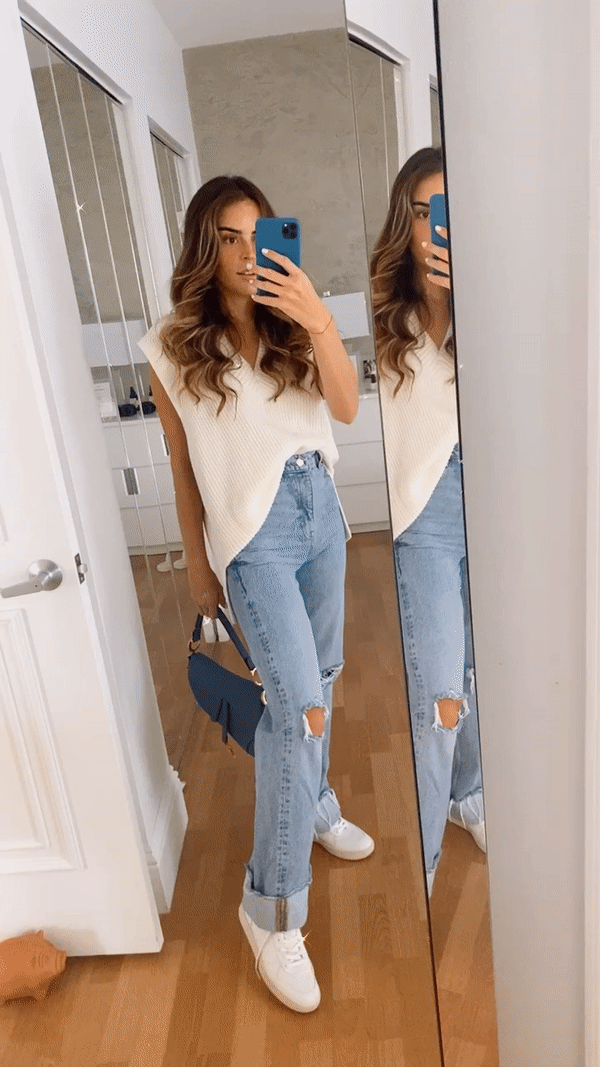 The infamous H&M sweater vest that I am wearing above took the blogger world by storm and flooded the IG feeds! It also blew up my DMs when I storied it! It may have taken 3 weeks to arrive but it was well worth it. I linked it HERE in hopes of a restock!
Since I am a HUGE fan of the trend I just placed an order of two more and linked them below along with other options all under $100!
Shop the Sweater Vests

See all the other 2020 fall trends HERE!
ESPAÑOL
¡Los chalecos tipo suéter están de moda! Las casas de moda de lujo como Prada, Dior y Gucci están adoptando la estética vintage que acompaña a los chalecos. Son perfectos para combinar en otoño. Espero poder diseñarlo de muchas maneras diferentes, ¡así que sígueme en Instagram (@carolinaarango) para verlo!
¡El infame chaleco de H&M que llevo arriba tomó al mundo de los blogueros por asalto e inundó los feeds de IG! ¡También hizo estallar mis DM cuando lo relaté! Puede que haya tardado 3 semanas en llegar, pero valió la pena. ¡Lo vinculé AQUÍ con la esperanza de reabastecerlo!
Como soy un ENORME fanático de la tendencia, acabo de hacer un pedido de dos más y los vinculé a continuación junto con otras opciones, ¡todas por debajo de $ 100!
Shop the Sweater Vests