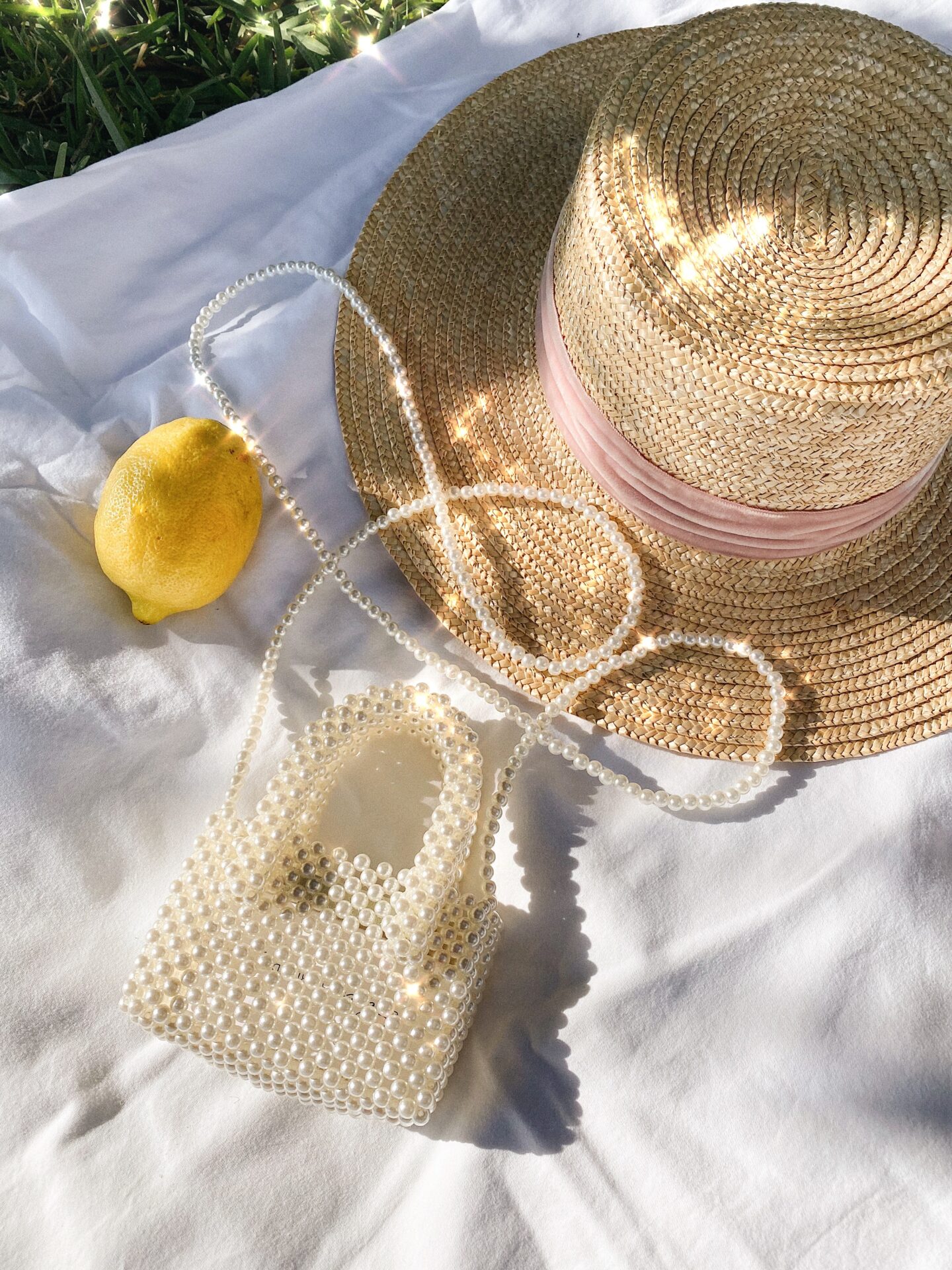 There is no doubt in my mind that any (if not all) of these three summer accessories will elevate any summer day look! Here are staples I will be using all summer long to dress up a casual summer dress or denim and tee!
Shop all the summer accessories below!
Chunky Gold Jewelry
I used chunky gold jewelry all throughout the quarantine to style my sweats and they are staying on all summer long! These are my GO-TO hoops and they're less than $20 (SHOP HERE). I've linked other alternatives below. The gold touches are perfect to throw on with denim, dresses and so much more. The options are endless!

Micro Purse
I know their size may not make them the most practical, but not all fashion has to be functional. I LOVE this micro-pearl purse! It may be super tiny but it fits my license, credit card and mini hand sanitizer which is essentially all I need.

Straw Hat
If you've followed me for some time, you know I have used and abused this Lack of Colors hat. Every summer she comes out to play and is the cherry on top to all my looks. I've linked some similar ones below!

See my favorite three shoes HERE!