The past two weeks, the weather in Miami has been PERFECT! I had been so dismotivated to step out of the house before this cold front (which I hope never leaves). The thought of the humidity and breaking into sweats by simply walking to my car made it easier to stay in. Now that the humidity is gone my hair is happy and so am I!
I am finally wearing a ton of things that I felt I couldn't, like this denim boiler suit which I purchased off of Nasty Gal. One of my cardinal rules for online shopping is that I will only purchase from places who offer FREE returns. Whenever I have to pay for the return shipping, I talk myself into keeping items even if I barely like them because it costs as much to ship it back. So for those reasons, I had never checked out any of the faster than fast fashion brands, such as Pretty Little Things, Nasty Gal, and Missguided to name a few, until now.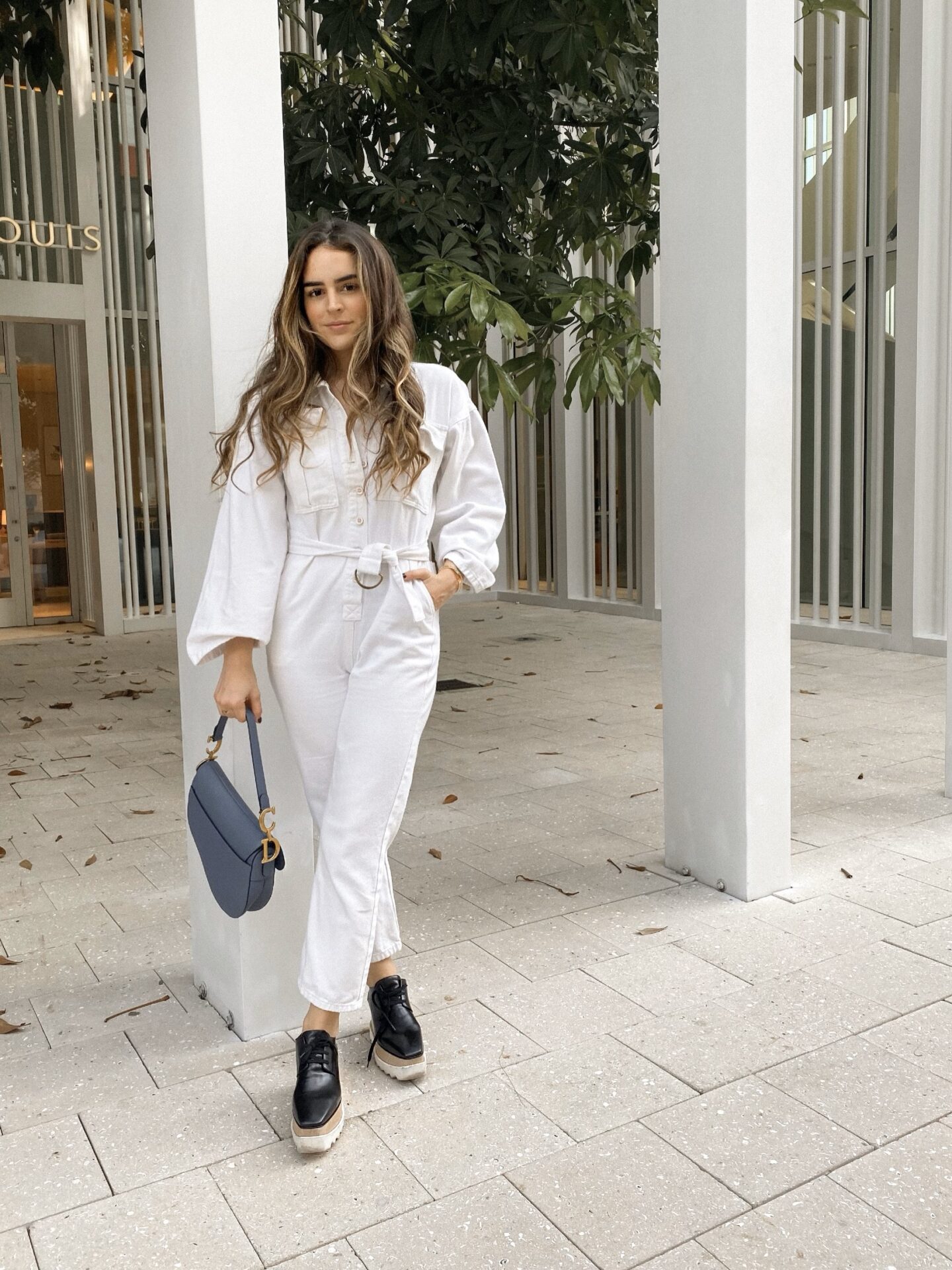 I had always been tempted because of their constant "60% off Everything" sales. So one day I saw an influencer with a leather jacket I NEEDED (dramatic me) from Nasty Gal. I headed over and what do I see across the top: "FREE RETURNS." So naturally I filled up my cart until it literally notified me I couldn't add anything more and checked out. I imagined I would have to return everything because I couldn't imagine that a $30 boiler suit could look good in person, but it did! I was extremely surprised with the order to say the least.
I know there is a lot of controversy at the moment due to fast fashion, but there is a reason why these online retailers are doing so well. Considering how quickly trends come and go because of social media, it is so nice to be able to buy and wear an extremely trendy item without having to splurge. Don't get me wrong, I splurge every now and then, but sometimes I don't experiment trends that are very out there because I fear of the buyer's remorse.
I didn't keep everything from my order but I did find a few gems, which I have linked below. Between us, it was my first but definitely not my last time ordering from Nasty Gal.
Shop the Boiler Suit & More Below

SEE MORE POSTS HERE!