This gradient rainbow nail trend has to be the best trend for all the indecisive people like myself out there. If you can't decide on one color at the nail salon, just paint them all!
Apparently I am super late to this gradient rainbow nail trend because it has been all over Instagram since the spring.
The concept entails that every nail gets a different nail polish color.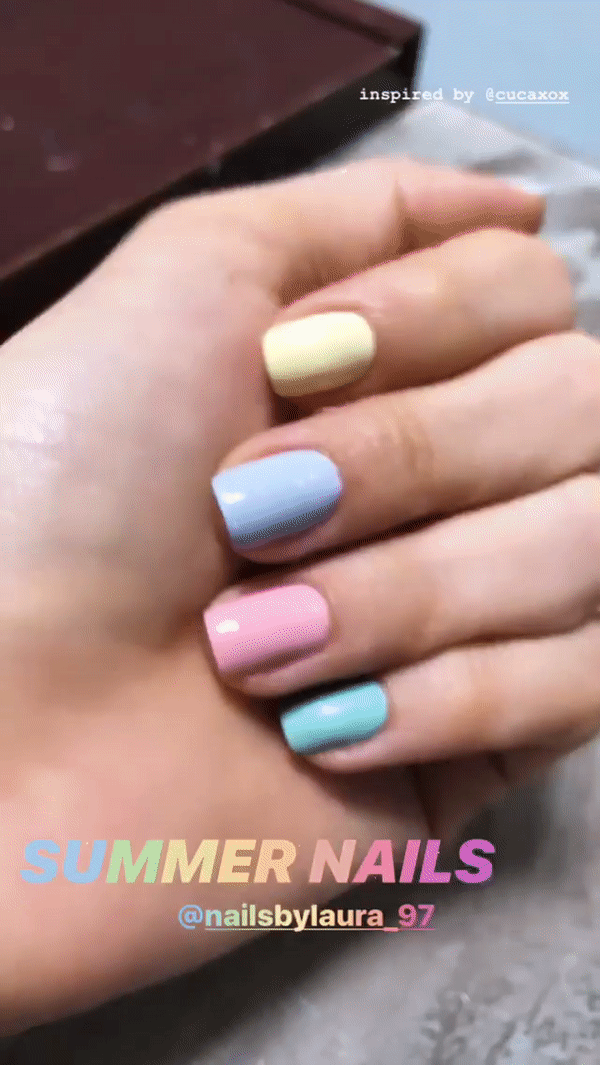 I went to my favorite nail artist in Miami, Laura (@nailsbylaura_97) and she came though as always! For the last two official weeks of summer, I went ahead and painted my nails in all different pastel shades. The key is sticking to a color range: pastel, neons, neutrals, etc.
So even though I am behind, I have found ways to carry this gradient nail trend it into fall! For my next manicure I will just stick to doing more fall appropriate toes: burgundies, beiges, and more!
See more inspiration I found on Instagram below and tag me in your future nail art!
This is what I will be getting next!
For more beauty articles, click here!