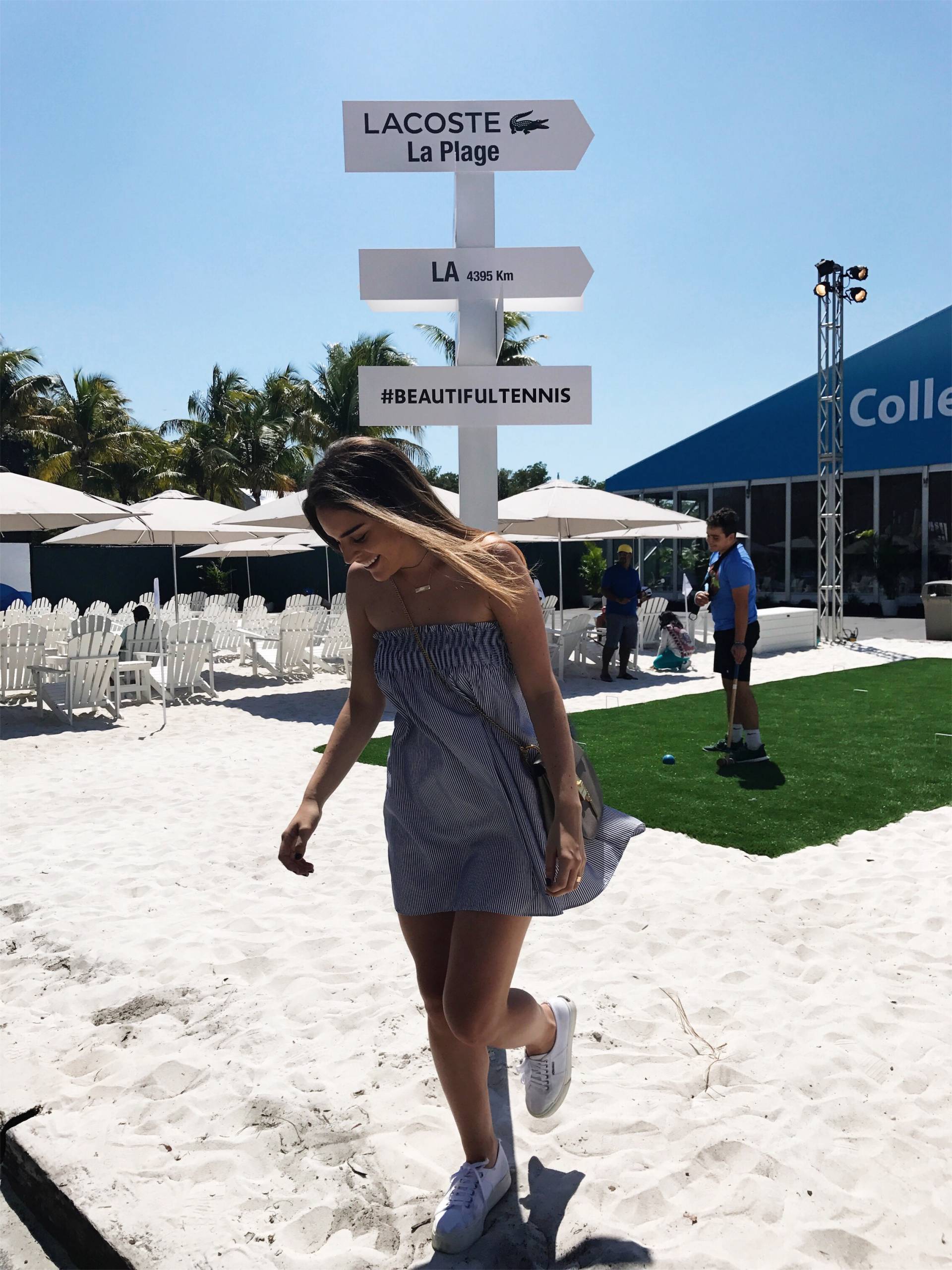 It's my favorite time of the year: the Miami Open! I'm an avid tennis fan and when style and tennis meet, you can count me there! #FUNFACT I was a ball girl for five years and have basically lived in Key Biscayne these two weeks every year ever since. If you're in Miami, you should try to make it out to the event or watch it on TV. It's a great time (not being biased)! Even if you get ground passes, some of the best games are off stadium and you can catch some of your favorites like Nadal and Federer practicing or enjoy a nice glass of champagne in the Moet Lounge.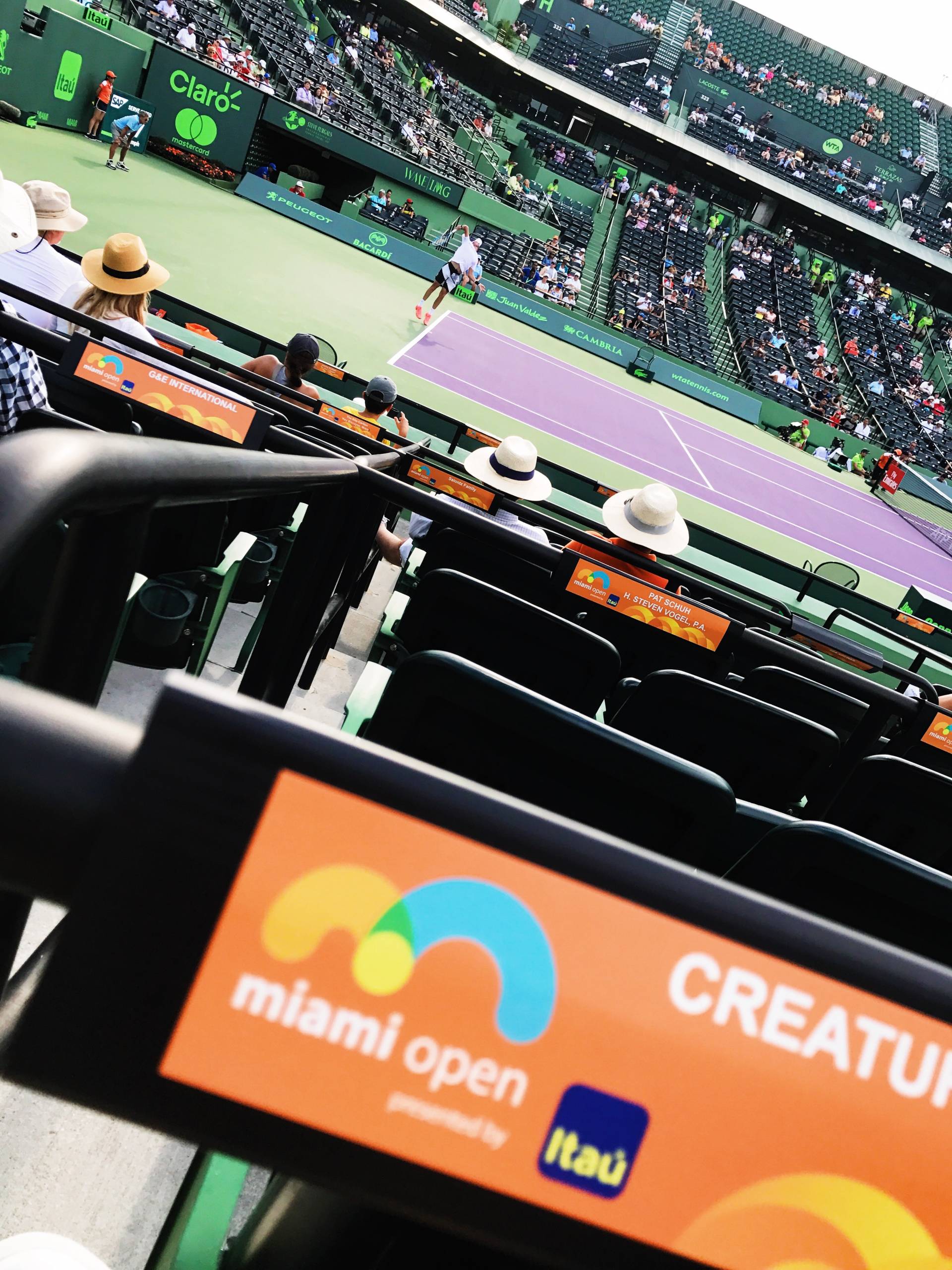 Here are some essentials I always recommend taking!
Things you'll need in the day:
Some sunscreen/tanning lotion (very important) to protect your skin and avoid farmers tans and sunburns. I got a little toasty!
A little towel to pat up the sweat and/or cover your seat in case it is too hot.
Hat, fedora or sombrero to protect your face from Miami's strong sun!
Sunglasses
Things you'll need at night:
A light jacket because it may get windy!
Check the weather to make sure you are prepared for rain or sun. Comment below if you have any questions and I hope to see you there.
ENJOY!