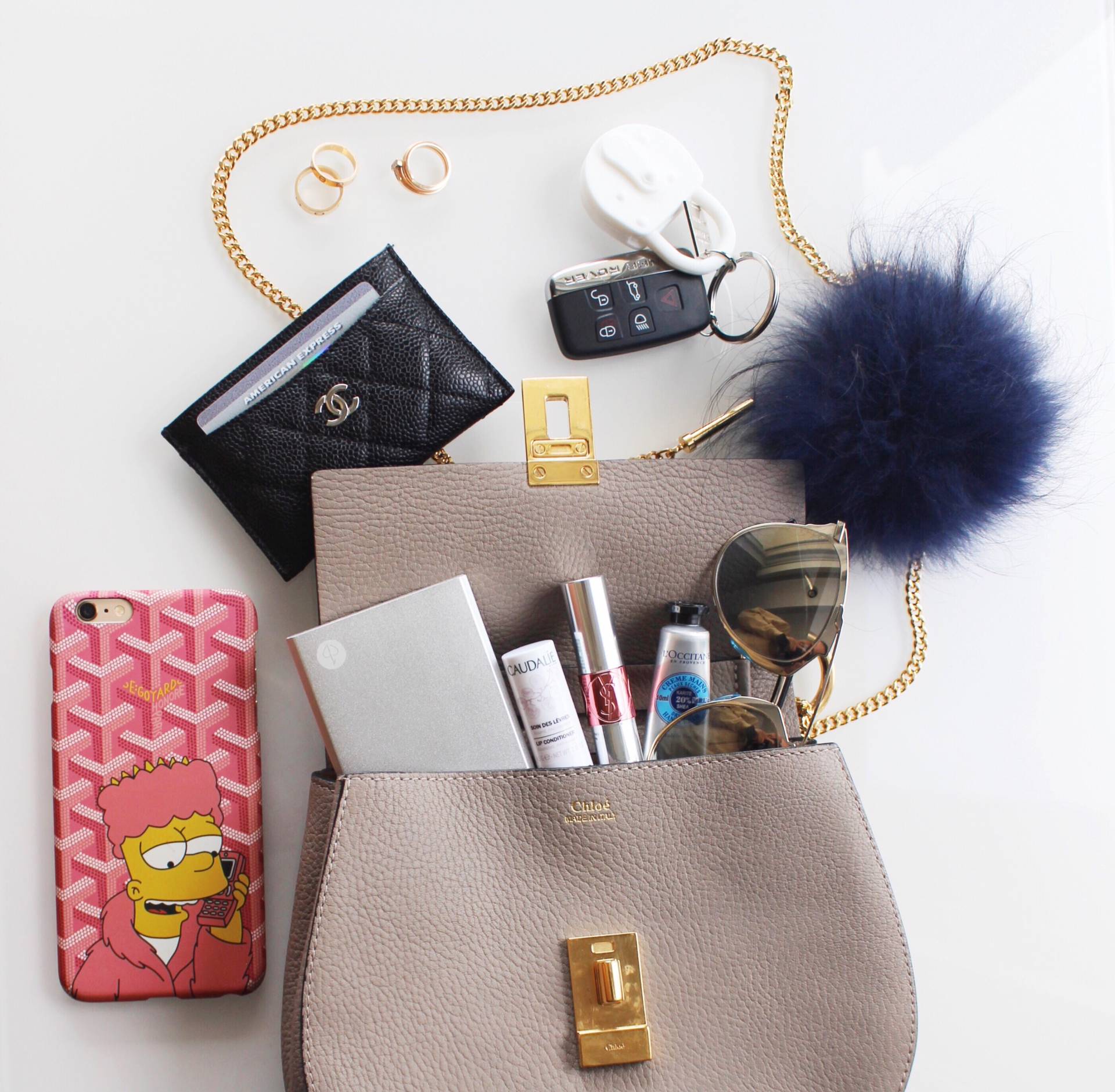 There is nothing like a good cross-body; super easy to wear almost anywhere! When it comes to big bags, I hoard and become Mary Poppins, but when I switch over to a tinier purse on the weekends, I take along my essentials ONLY! So to see what I carry 99% of the time, continue reading!
You can shop everything in this bag at the end of the post!
Phone
An obvious even though I have an iPhone 6 Plus that barely fits in my smaller clutches. I get a lot of question about having the plus and personally I love it but WARNING: once you go plus, you'll never go back!
Card Holder
I rarely carry cash (just cause), so I use a small card holder to carry my license and debit/credit cards. It's an easy grab and go that can fit into any clutch!
Juice Pack
My phone is always dying and constantly needs saving. I love this one from Chic Buds which is on SALE right now and charges your phone up to 3 times!
Sunglasses
Always a cute accessory to prevent from squinting and getting wrinkles and also cover my designer eye-bags ?.
Chapstick/Lipgloss
HYDRATE those lips!! MUAHH!
Hand Cream
I have dry skin so my hands tend to dry up and it's a personal pet peeve!
Car Keys
How cute is this key chain Ignacio bought me!
Comment below if you have any questions and shop, shop, shop!
XOXO