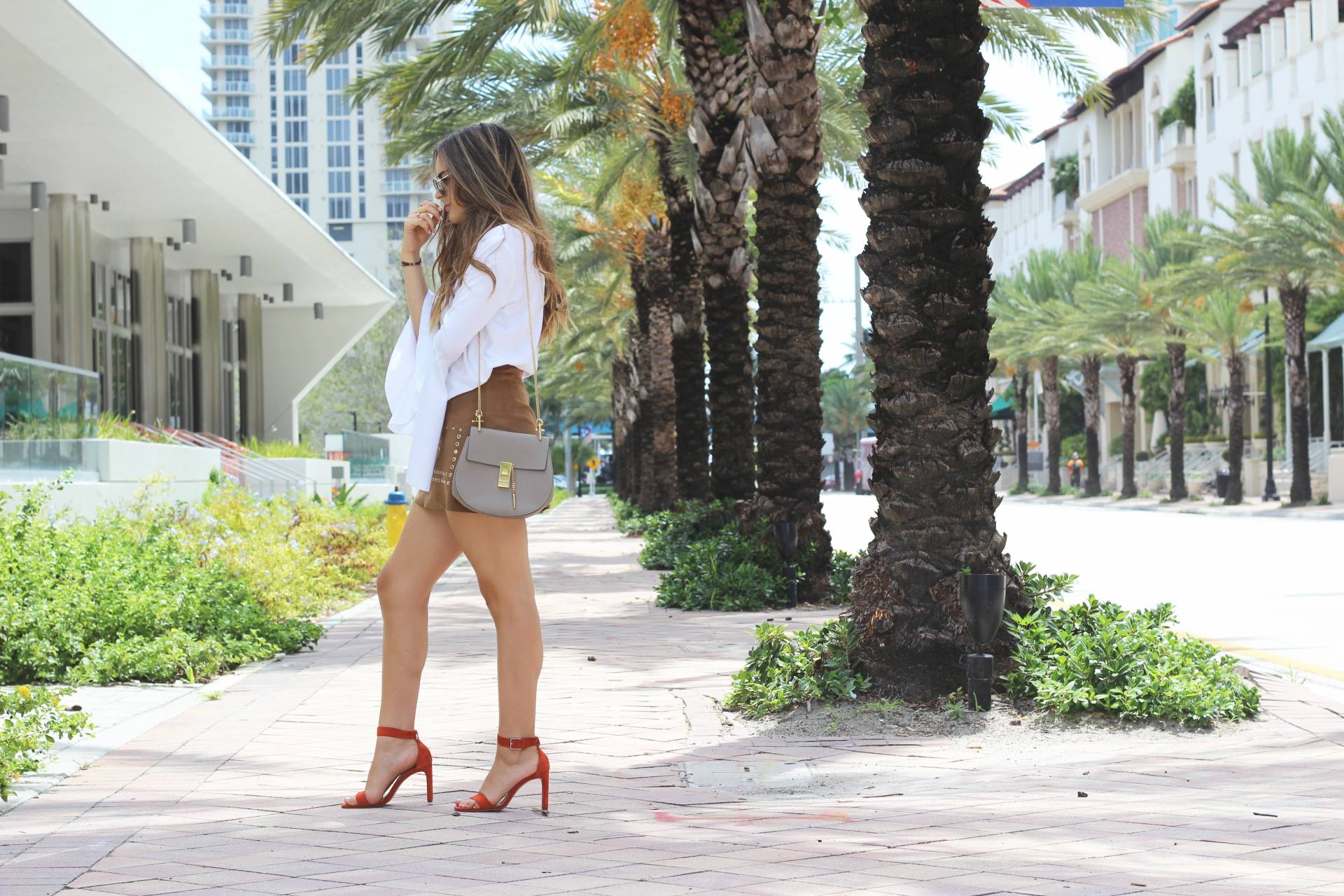 Huge in the 70's, but like any good fashion trend bell sleeves are back! When playing with bell shaped clothing, be bottoms or tops, it's always a game to balance your silhouette; big at the bottom, light at the top and vise versa. You want to be able to embrace your figure!
This trend was huge in the summer but can be carried into fall with layers such as leather jackets and a dark pair of pants with booties.
I think this top is perfect to add character to an everyday look! As seen on my instagram (follow me! @carolinaarango), I wore it to shop by pairing it with a pair of denim skinnies and Stan smiths.
What would you pair it with?
Wearing: Zara Top (Similar) | Zara Skirt | Zara Sandals | Chloe Crossbody
Photography by Salome Arango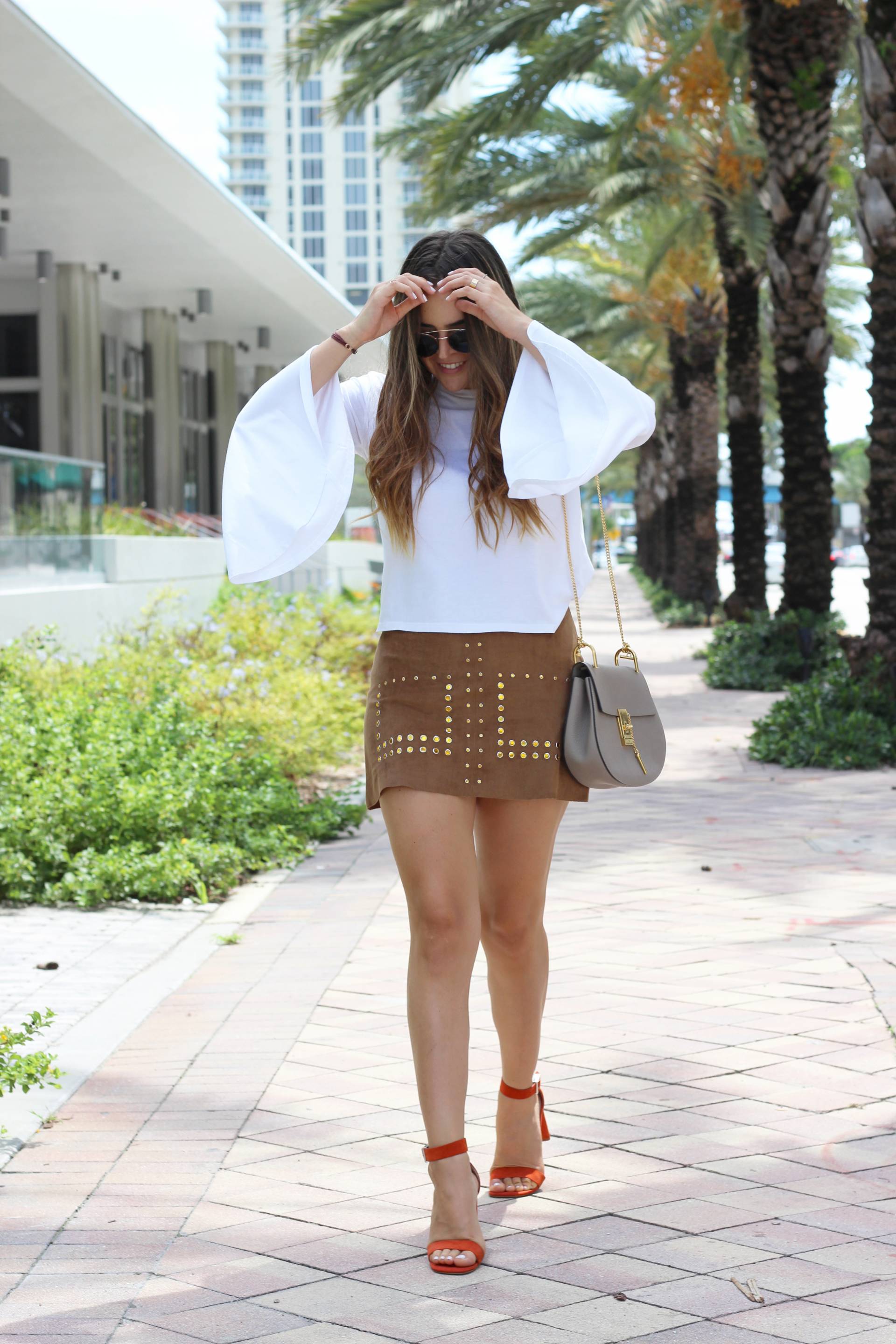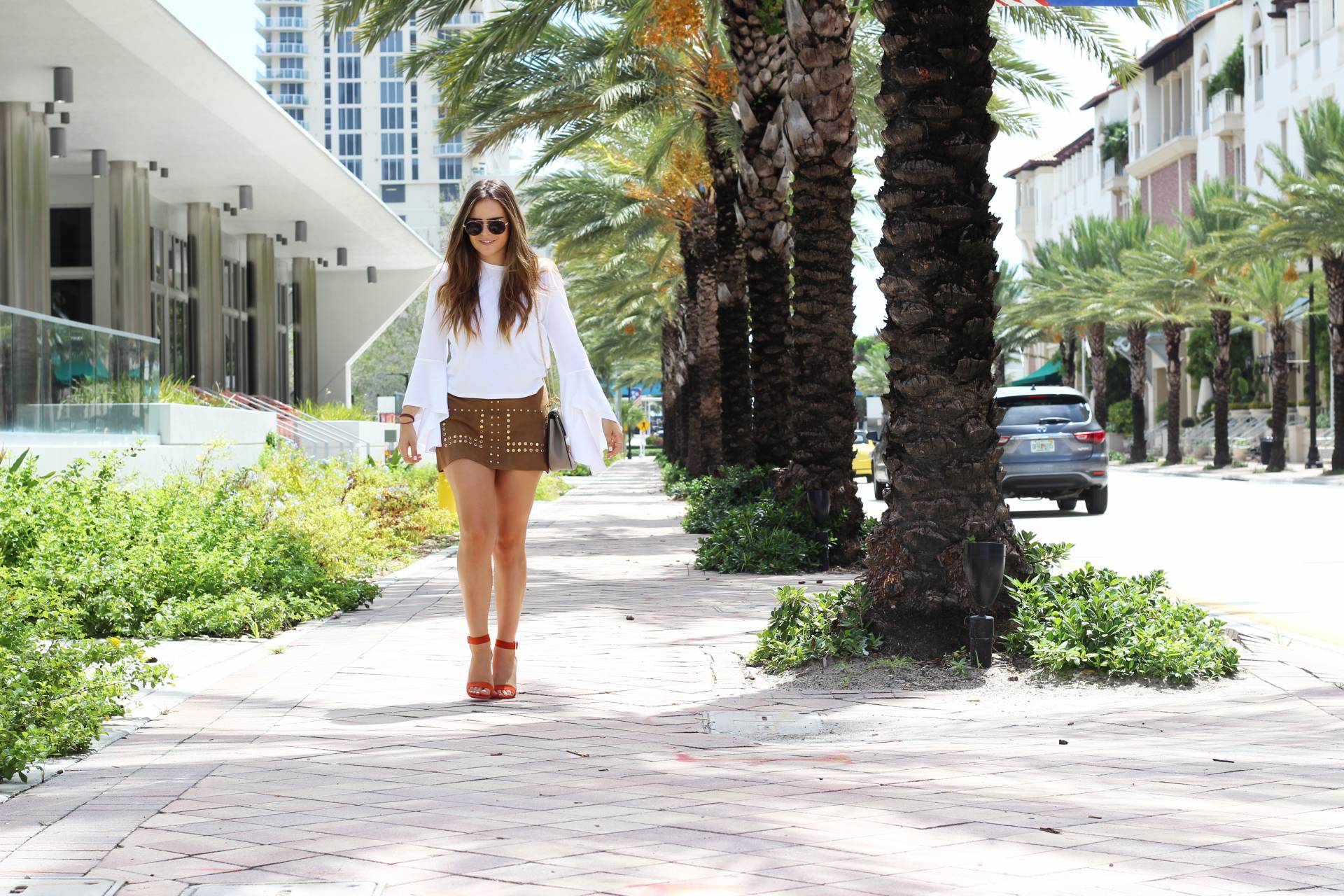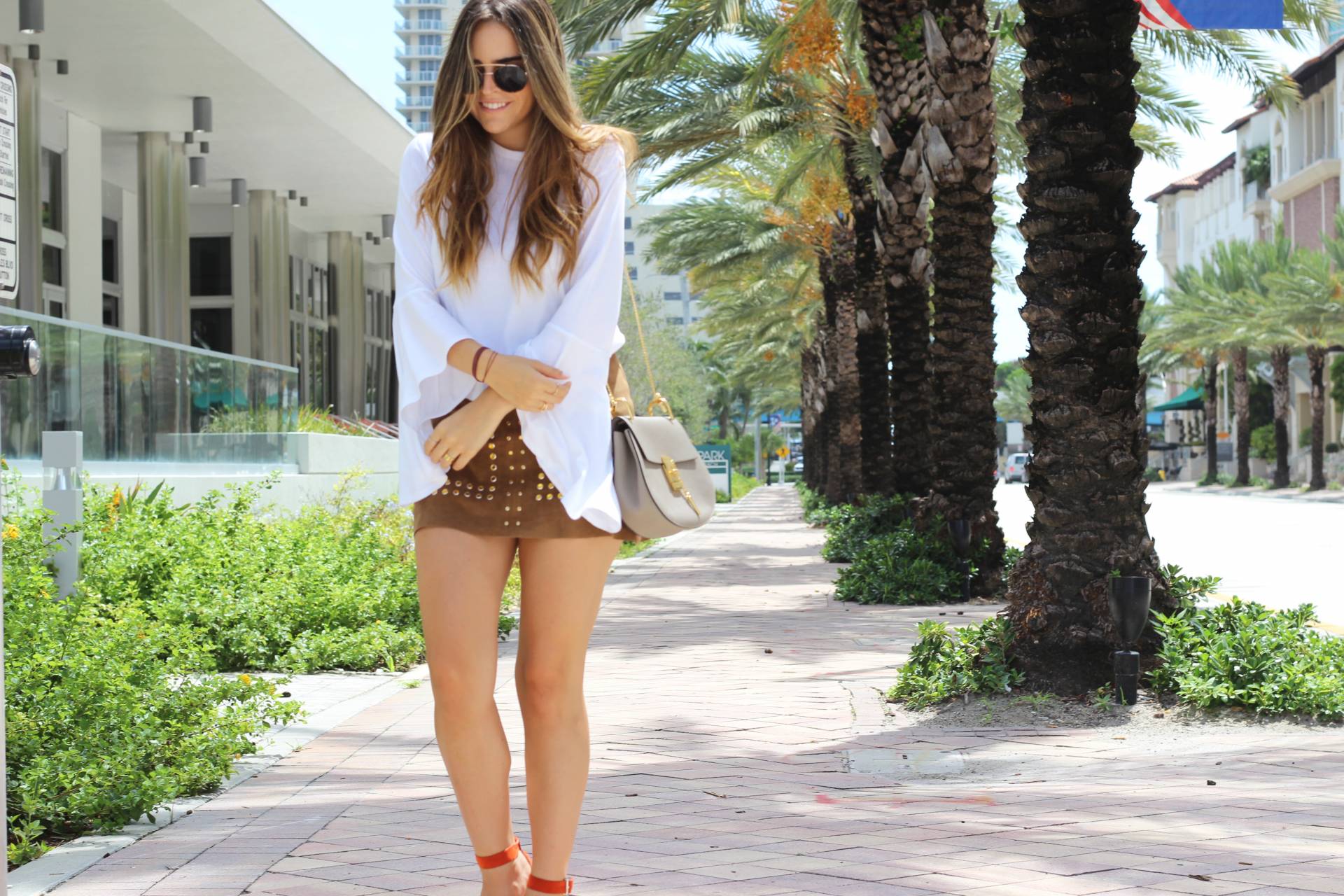 Photography by Salome Arango