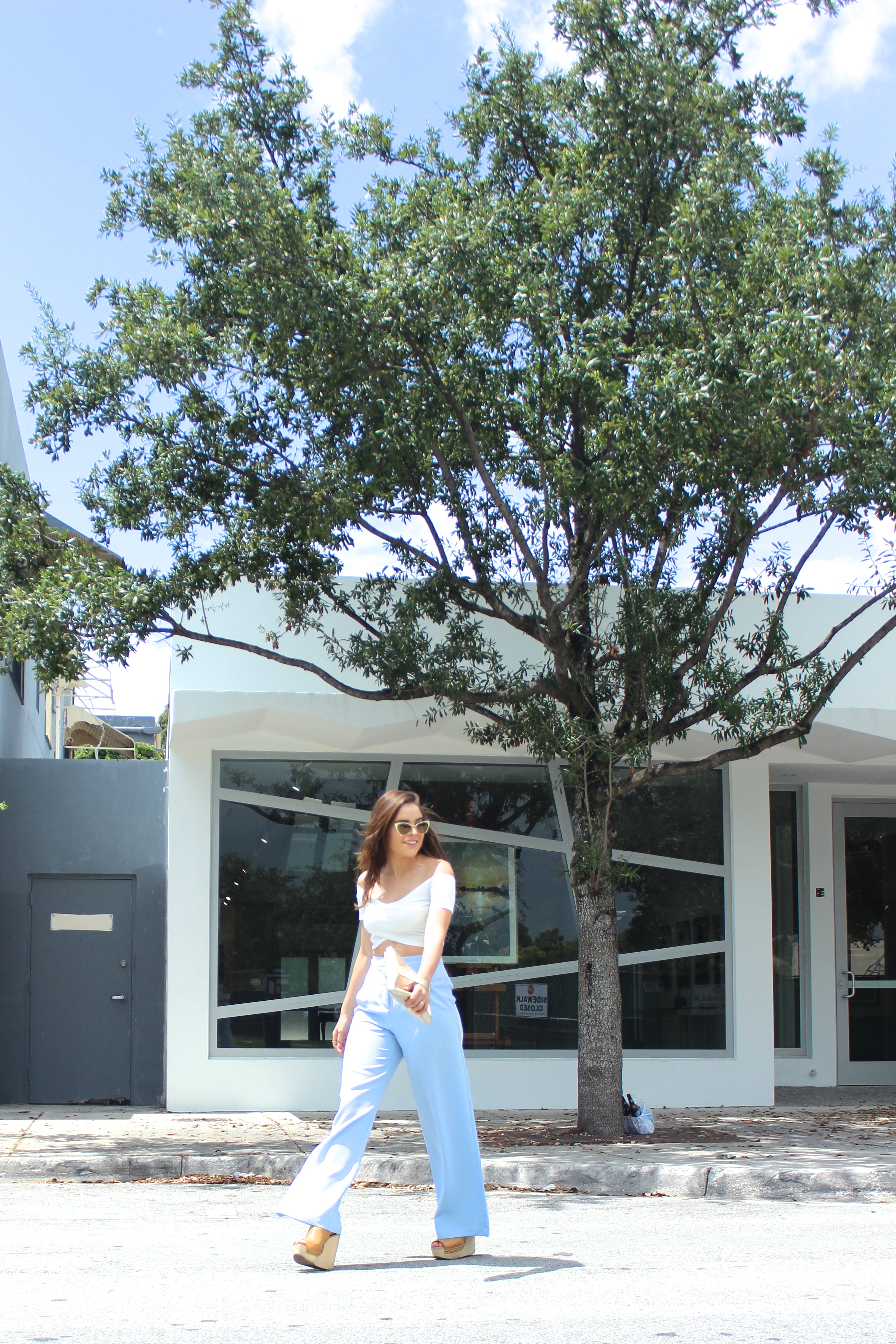 Summer has come to an end and I am so excited for this year's fall and winter trends. I am collaborating with the beautiful Valentina Angulo Gomez from theLadyintheTurban.com to show you some of my favorites, which include flared pants and statement jewelry! Both trends can be worn day and night. I love the flared pant because it creates the appearance of longer legs when paired with a heal, platform or wedge and statement jewelry pieces can help dress up any outfit. Valentina is wearing a beautiful aqua and lilac ring that is simple and elegant to accessorize the look for any day time event. See what other pieces we chose to accessorize this look now on her blog.
Her latest collection inspired by the indigenous pre- Columbian group, Chibchas can be viewed by clicking here.
El verano ha llegado a su fin y estoy muy emocionada por las tendencias de este otoño e invierno. Estoy colaborando con la hermosa Valentina Angulo Gómez de theLadyintheTurban.com para mostrar algunas de mis favoritas tendencias, que incluyen pantalones acampanados y bisuteria! Ambas tendencias se pueden usar día y noche. Me encanta el pantalón acampanado porque crea la apariencia de las piernas más largas cuando combinado con una plataforma, y las joyas ayudan a vestir encima de cualquier pinta.Valentina está usando un anillo de color aqua y lila que es simple y elegante para personalizar la pinta para cualquier evento de día. Vea qué otras piezas elegimos para personalizar este look ahora en su blog.
Su última colección inspirada en el grupo indígena precolombino , Chibchas se puede ver haciendo clic aquí.

Wearing: F21 Trousers | Tobi Top | Sunglasses | Similar Wedge | Hayden Harnett Crossbody/Clutch
Photography by Salome Arango