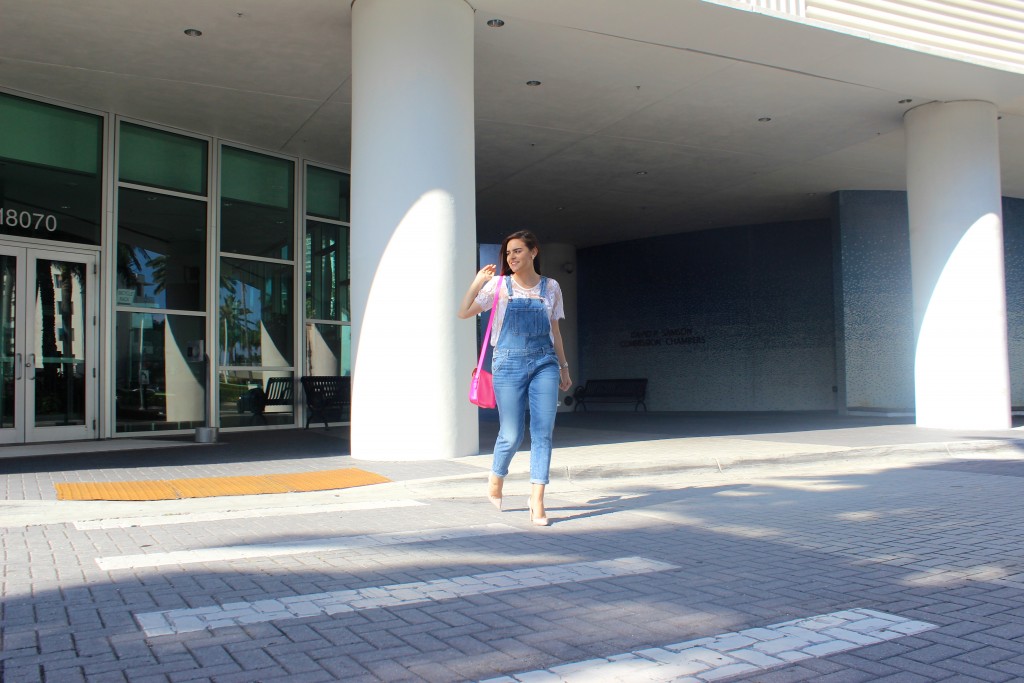 Sorry for being gone but just like spring, I am back!
I've been suffering from very strong migraines ever since November. I sometimes cannot stand or even have to pull over when driving. I've gotten an MRI, blood tests, and my wisdom teeth removed, but I haven't been able to find the cause. I am currently taking medication to lighten the level of pain. Since I've spent days at the doctors office and spring break in bed, I had time to watch Netflix, online shop, eat lots of frozen yogurt, and brainstorm.
I am in love with this lace and denim combination. It adds a romantic touch to a casual outfit. I wore it out to lunch with heels because I love the height, but I can definitely see this outfit with platforms and slip-ons to add more comfort. A denim overall is such an easy staple piece. You can wear it multiple times with a variety of tops, accessories and/or shoes and it will look different every time. Plus you can't forget to add that pop of color since its spring!
With love and have a great weekend!

Shop This Look
Denim Overalls Abercrombie (on SALE NOW) | Lace Crop Top Forever 21
Heels Top Shop (Sold Out/ Similar) | Cross Body Bloomingdales | Earnings Dior | Hand Chain Forever 21
Photography by Salome Arango