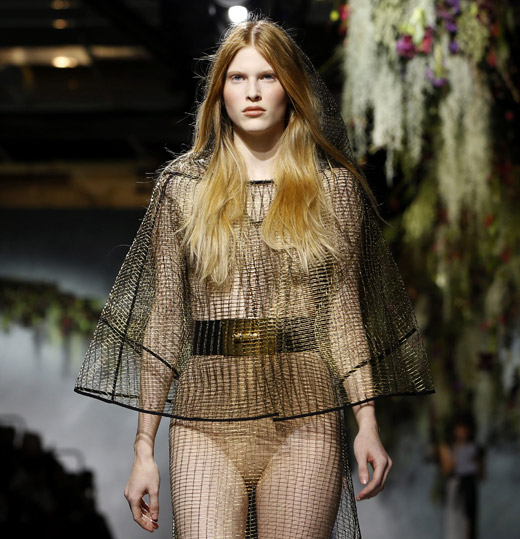 As I study for midterms, I constantly end up going through Paris Fashion Week slideshows instead of my textbooks. I just can't help it!
Thanks to the beautiful and talented Adriana Valentina Bowen, I am getting a backstage preview of PFW. One of the collections I am love with is the Vionnet Fall/Winter 2015/2016. Madeleine Vionnet's is commonly known for her elegant Grecian dresses, which can be seen in the draping of certain looks. The collection includes exposed bondage-style tops, but for the most part it is very wearable. The whole collection is cut to perfection and has a very romantic feel.
Below are some of my favorite looks.

Thanks once again to Adriana Valentina for the backstage images. Follow her on Instagram for more pictures from PFW @AdrianaVBowen.
Photo credit: Adriana Bowen & GUILLAUME HORCAJUELO/EPA/BGNES