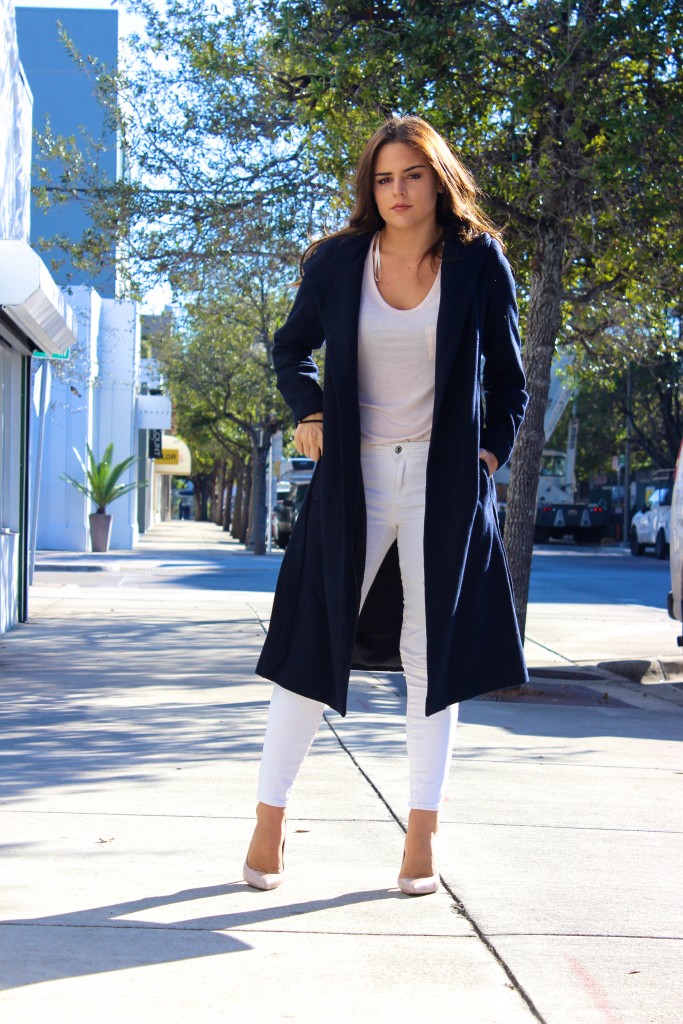 A snow storm up north means a cold front down south. Unlike NYC, Miami's weather this week has consisted of beautiful sunny skies and tempuratures in the mid and low 60's; perfect for us ("Miami Natives") to pull out our winter wear and try some of the season's latest trends.
Taking advantage of the weather, I channeled my inner New Yorker and pulled out my navy blue, wool duster coat. I decided to pair the duster with pale colors underneath to create a contrast between layers. I wanted to bring out more of the navy blue in this color palette so I added my indigo Celine handbag.
I initially feared that the length of the duster would make me look short but if styled and layered properly, anyone can pull it off, day or night.

Shop This Look
Duster Coat H&M (Sold Out) Similar / Tee Shirt Forever 21 / Biker Jeans Zara (Sold Out) Similar
Handbag Celine / Sunglasses Chanel / Heels Topshop (Sold Out) Similar #1 & #2
Photography by Salome Arango