Tweed has a particular formal stigma that has evolved tremendously thanks to the alterations and innovative creations designers have made. I love a regal full tweed look but I almost like it better when dressed down. It gives off a very chic yet carefree vibe.
The idea isn't all that crazy as Chanel's RTW Spring/Summer 2019 collection was filled with pieces made of tweed.
Designers are using the fabric in more innovative and youthful ways: cropped sleeves, oversized jackets, mixed materials, etc. Whether you are more grunge or feminine, there are so many variations of tweed that you're bound to find a way to fit it into your wardrobe.
The fabric alone is a statement so when styling I like to keep the attention on it by pairing it with my favorite basics: denim shorts, slip dress, linen pants, etc.
This is also a great way to transition into the cooler fall months.
Tweed dresses are so fun but I would invest in a blazer for several reasons. The main one being that you can use it for an endless amount of occasions: a business meeting, a casual brunch, and (yes, I have seen this) over activewear on a flight and it looked SICK!
Style with These Basics

The fabric has been used for countless years and it isn't going anywhere. So this isn't a trend; it's a classic wardrobe staple. The key is just in how you style it and for now I will be styling mine with shorts and a slip dress because this heat is NO JOKE!
Shop Tweed Jackets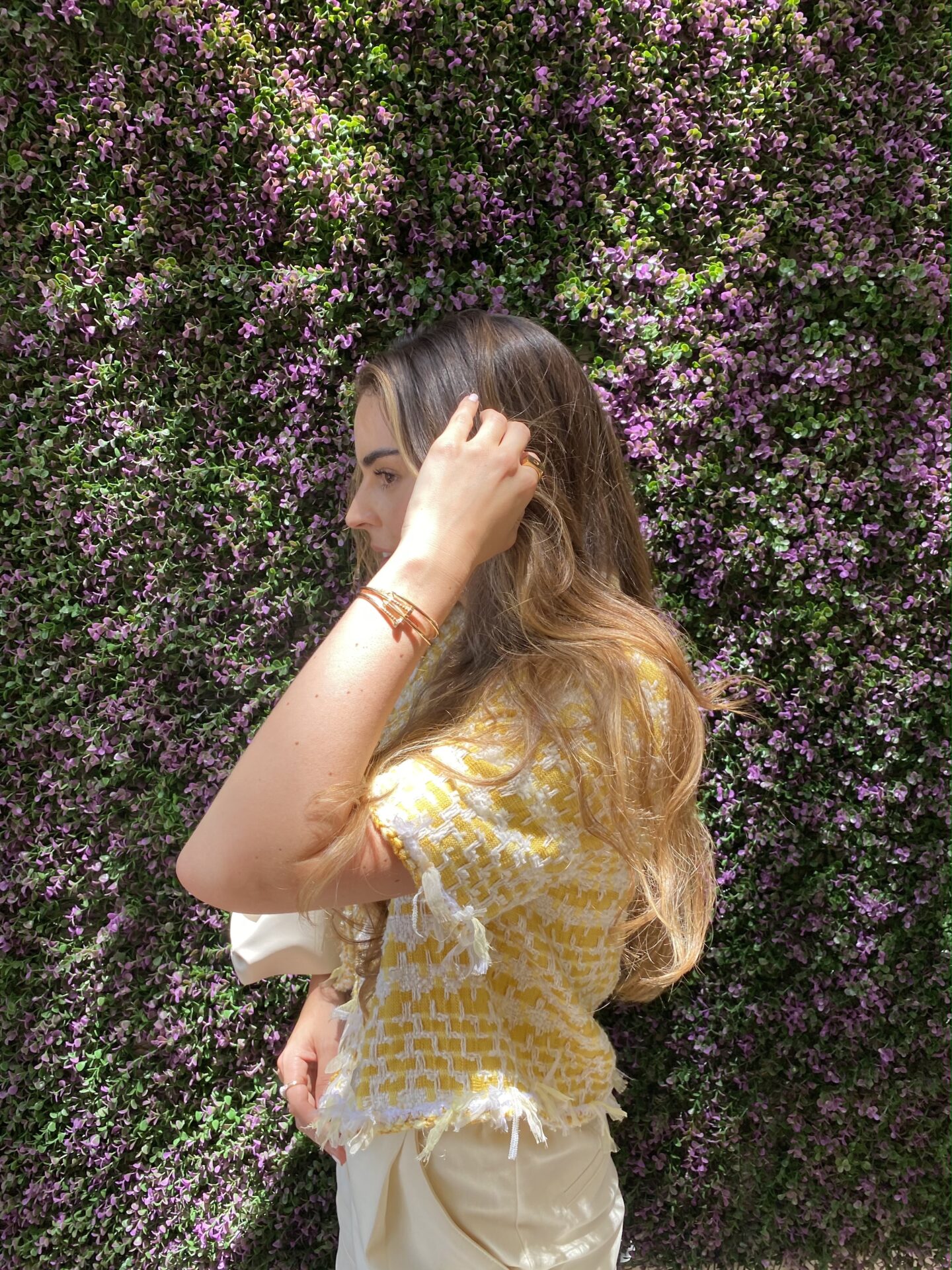 Shop my Revolve favorites HERE!
CLICK HERE for more fashion!