Headbands are the new statement pieces!
GOSSIP GIRL LOVERS: Blair Waldorf inspired headbands are back! This time around they are larger and more adorned than ever. You can find fashion houses and fast-fashion brands updating them with all different kinds of fabrics, shapes, gems and pearls! They are the latest statement piece and are embracing the preppy look this fall.
The trend became prominent over the spring and summer season. However, I believe it will blow up on our feeds exponentially this fall taking on new approaches with more fall patterns and fabrics; such as plaid and knit wools.
Lele Sadough's designs have been the most popular and memorable on Instagram, but tons of brand are right behind her!
They can be easily paired with both day and night looks depending on the piece. They can be EASILY worn with jeans and a tee, but even celebrities are wearing them on red carpets, proving their versatility. The most wearable headbands have to be the ones in single fabrics, such as silk, velvet, and printed patterns. However, the embellished ones can go for day and night as well depending on the outfits.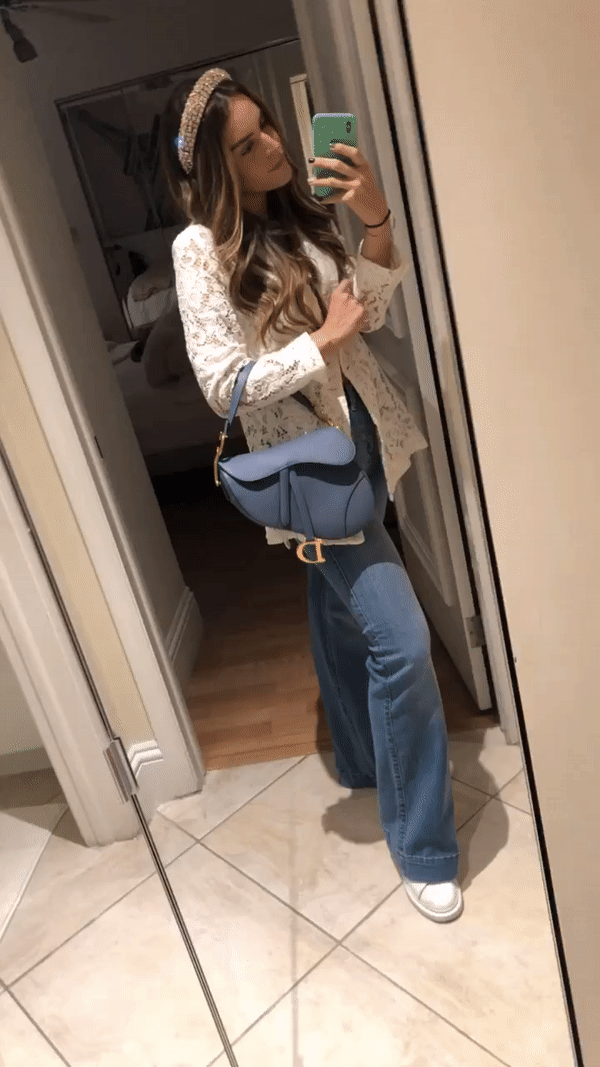 The difference I noticed with the trend this time around is that it is not exclusively a preppy look. Although preppy trend is making a HUGE comeback this season, some headband can serve as accessories to very edgy looks.
I purchase this gem from Zara (CLICK HERE to shop) just to get a feel for the trend without splurging on a headpiece. I love the rhinestones to spice up a more simple outfit. For example, if I wear all black I can just add this statement piece and voila (which is what I did for a recent dinner). I even loved accessorizing with them for the casual look that I've inserted above.

To read more fashion related posts CLICK HERE!