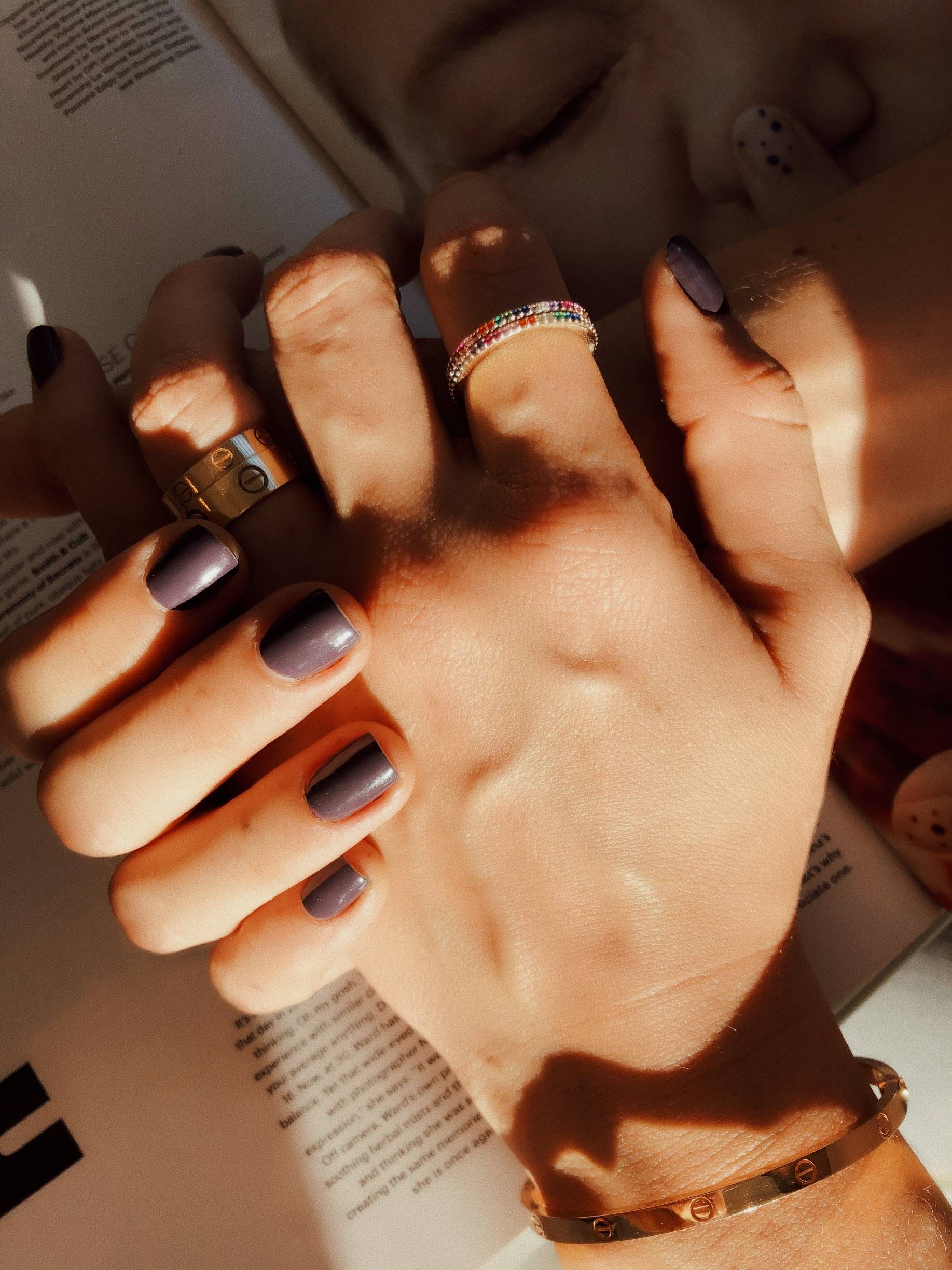 I find myself staring at the nail polish wall at the nail salon for more than I should, but thankfully, I know I am not alone.
With the overwhelming variety of shade options and polish brands, I tend to gravitate to my comfort colors when I get too overwhelmed: OPI's Funny Bunny and Essie's Marshmallow and Wicked. But I promised myself that this fall things would change! How dramatic of me.
So I did some research and I put together the top 5 nail polish colors for this season based off of fall 2018 runways and the new shade ranges from top polish brands. Hopefully this guide will help save both you and I some time and confusion at our next visit to the nail salon this fall.
1.
Deep Berry Blood
These tones are universally flattering, so I am not surprised they come back every year!
2.
Dusty, Purple/Mauve
It can compliment your winter wardrobe with its neutral undertones. This is the color I went with! It wasn't too crazy but I'm so happy I stepped out of my "comfort zone" lol.
Wearing Violet Violet Underground above
3. Back to Black
A sultry color that stands out in the day yet is still neutral.

4. Snow White
A fresh and refined look for your nails that can't go wrong with any of your looks.

5.
Copper
These colors make me think pumpkin spice and everything nice! It screams autumn!