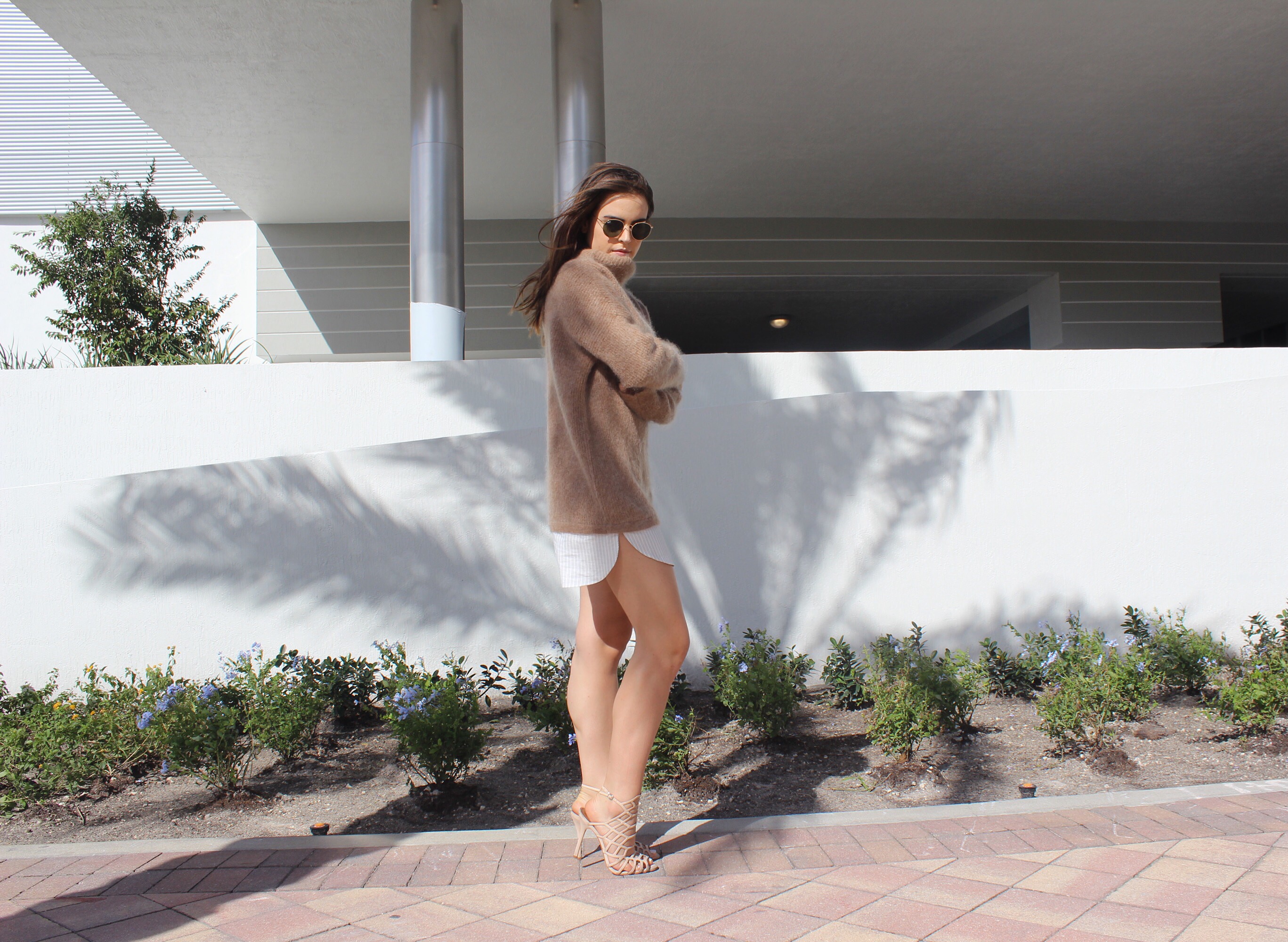 Sweater weather is definitely my favorite time of the year.
Sweater dresses scream the holidays and this year many brands are modernizing them with lace up fronts and dropped hemlines, like this one. This could be easily paired with pants or worn as a dress depending on the weather. Sadly the temperature hasn't dropped yet here in Miami, but I would love to pair this dress with over-the-knee boots. I'll tag some of my favorites below!
Have an amazing weekend!

Wearing: H&M Turtleneck | Steve Madden Heels | Ray Bans
Photography by Salome Arango