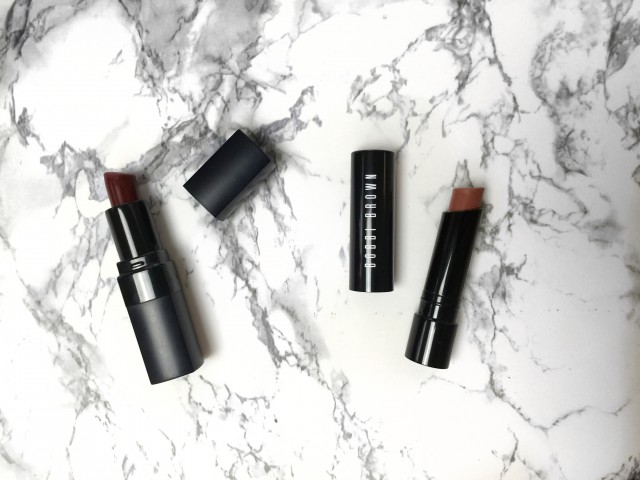 An easy transition into fall is by changing up your usual nail and/or lip color. Here are some of my favorites that are essential for the fall season.
Lips: I find it essential to have a dark, berry colored lip as well as a mauvy, nude. Finding the perfect fall lip varies on your complexion so head over to your nearest beauty department store to test out different shades for yourself. Both of my favorite fall lipsticks happen to be from Bobbi Brown. Below are swatches of the two.
Click here for some tips on mastering the berry lip.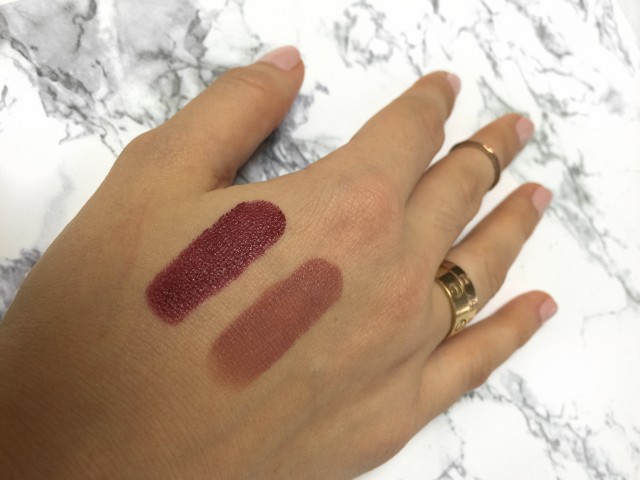 From left to right. Rich Lip Color in Crimson (#16) and Creamy Matte Lip Color in Latte (#6)
Nails: The easiest way to get into the fall atmosphere is through your manicure. Here are some polishes that suit almost every skin tone and are perfect for the autumn months.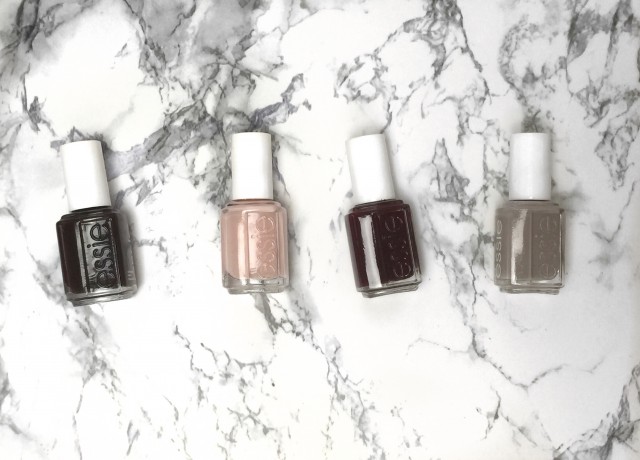 From left to right. (All from Essie) Wicked, Topless and Barefoot, Berry Naughty, and Master Plan.